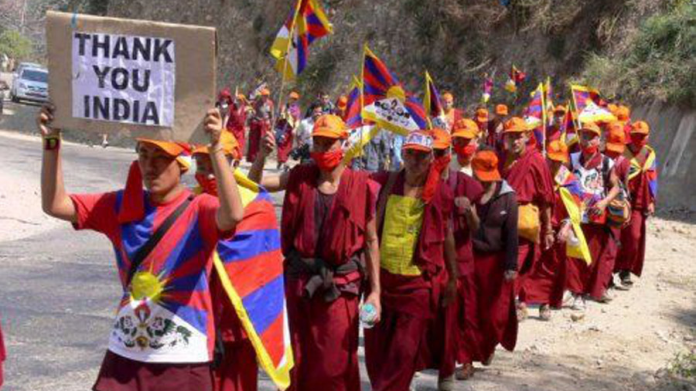 On Tuesday morning, the Indian lower house – Lok Sabha – passed the Citizenship (Amendment) Bill 2019, that seeks to give Indian nationality to persecuted refugees from Pakistan, Bangladesh and Afghanistan.
The Bill seeks to amend the definition of illegal immigrant for Christian, Sikh, Zoroastrian, Buddhist and Hindu immigrants from Pakistan, Afghanistan and Bangladesh, who have lived in India without documentation. They will be granted fast-track Indian citizenship in six years. So far, 12 years of residence has been the standard eligibility requirement for naturalisation.
The bill has largely been criticised by India's neighbouring Muslim countries for discriminating against Muslims. However, the bill passed in the lower house makes it clear that any refugee who managed to enter India 2015 onwards — whether among the six minority community or otherwise, his/her claim to refugee status shall continue to be examined by the government of India under its current refugee policy.
"The bill does not discriminate based on their religion", asserted the Home Minister of India in the parliament. The bill also does not exclude Muslims from Pakistan, Bangladesh and Afghanistan to apply for Indian citizenship. They can continue to do so.
The bill has received a strong opposition from India's opposition parties, claiming that the bill is discriminatory against Muslims as it does not give citizenship to Muslims from the three countries.
The bill is also being opposed in several north-eastern states also, but for a different reason. Where people are protesting against giving citizenship to illegal immigrants belonging to any religion as they fear that it will alter the demographic profile of the region.
Passing the bill in lower house was an easy step for the government, but the government will face some hurdle in Rajya Sabha, the upper house, where it does not have majority.