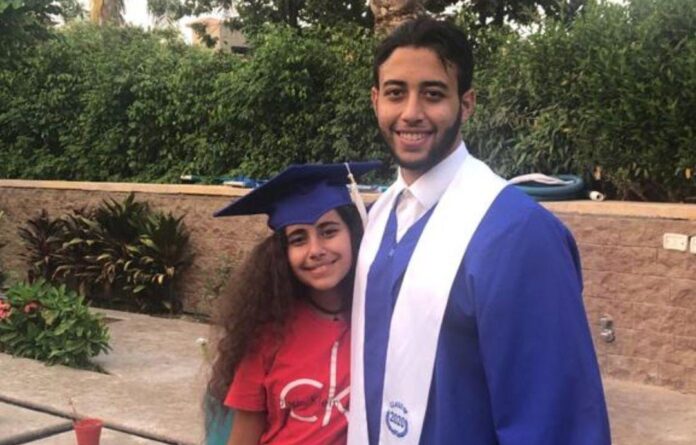 Today, we will talk with Omar Radwan, a young man from Egypt who is trying to find his purpose in life & to turn it into his passion. Mr Omar Radwan dipped his toes into quite a few different academic courses & degrees – All in search to find his calling in life.
Have a look at the detailed interview of Omar Radwan with our team.
(This is a condensed version of the interview with Omar)
Tell us a bit about yourself?
My name is Omar Radwan, and I was born on April 14, 2002. I stand at 177 cm (5'10). Born in Alexandria, Egypt, I grew up in a family with well financial and social status.
You fought with a deadly disease early in your life. How's your health now?
I was diagnosed with a kidney disorder called Nephrotic syndrome at the age of 2 years, and it lasted for 10 years after that. In fact, almost 50% to 60% of people who are diagnosed with this disease die, or it becomes more complicated & turns into chronic kidney failure.
My health is much better now & I feel great.
You are from Egypt, but you also lived for few years in the USA. What was the reason?
My dad used to be in the Egyptian military before getting into the U.S embassy and passing away during our stay in Virginia, USA. I joined an elementary school in the states and went back to Egypt during middle school, where I joined Riada American School till I reached high school, and the Egyptian national swimming team recruited me at the age of 14.
You had some trouble with mental health in the past. How are you feeling now?
I moved to Cairo, Egypt, at the age of 15 and started studying at Narmer American College. Safe to say, I suffered a life of bullying and mental trauma because of bad social incidents with both girls and guys, but I'm well over it now.
You had an interest in acting as well. How is your acting career going?
Well, my interest in acting took me forward to where I started getting in touch with actors and agencies worldwide, then managed to get multiple auditions as that's what I have a passion for.
Right now, I am pursuing a chemical engineering degree, but my college is on one the top in the world in film, television, and acting, so I joined drama clubs then managed to actually land roles in movies, plays, theaters, and shows.
You mentioned pursuing an engineering degree. Tell us more about how your academic progress is going?
I joined 2 different colleges for a semester each, so I met good friends and loved them, but I couldn't be in a place where I'm not meant to be academic wise. Thus, I dropped out to then join Chemical Engineering, a major of my interest, at Sheridan College in Canada, where I currently study.
Where do you see Omar Radwan in the near future?
I plan on acquiring my college degree before continuing with the acting career, but Sheridan is one of the best colleges out there that can build a good actor, so I'm very focused on my acting career here. I'm truly hopeful and ambitious on continuing with my acting career. Aiming high with acting currently. Big things coming!
Interview by Carlie Gyllenhaal for Epistle News.