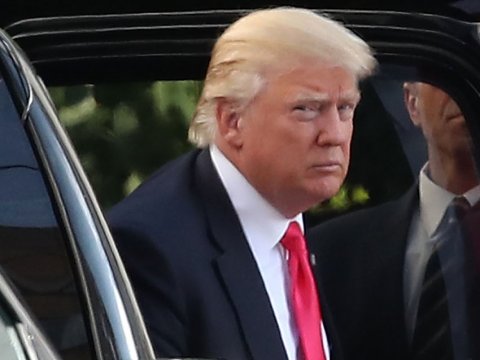 Donald Trump has become only the third president in American history to be impeached by the House of Representatives after an incredibly dramatic night.
Lawmakers in the lower house of Congress, currently controlled by opposition Democrats, voted to approve two articles of impeachment.
The first article, which charged Mr Trump of abuse of power passed with 230 votes to 197. A second article on obstruction of justice passed with 229 votes to 198.
It handed Mr President one of his darkest days in office, with one of the two bodies that make up the Congress now formally agreeing he should be thrown out of the White House.
The final decision will lie with the other, the US Senate, which is set to hold a trial in January about whether he should be convicted and removed from office.
Given the Republicans hold the majority there, that looks unlikely.
As impeachment was passed, President Trump mocked the vote while addressing a rally in Battle Creek, Michigan.
He told cheering supporters: "By the way, it doesn't really feel like we're getting impeached." Crowds booed the name of House of Representatives Speaker Nancy Pelosi several times during the speech.
The Democrats are lousy politicians but they are vicious, they are the most vicious people

DONALD TRUMP
Senate Republicans are pushing for a quick and speedy trial that will exonerate a president who never should have been impeached in the first place.