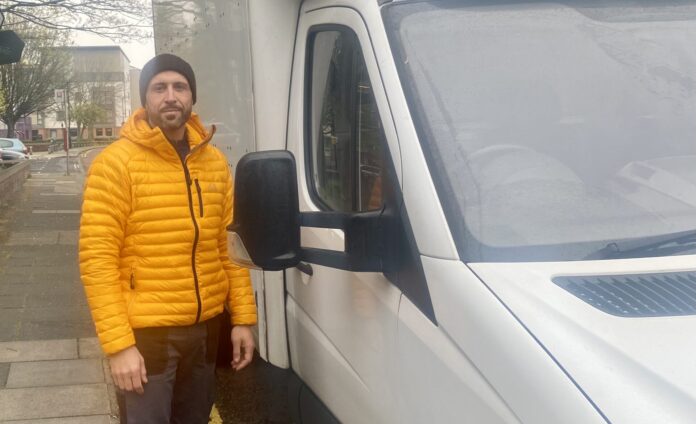 May 2, 2021, Newcastle, U.K – CP House Clearance, a local and family-run business with over a decade of experience, might just be what people want: an affordable business with a human touch at a time the life of many people around the world is coloured with grief and uncertainty.
CP House Clearance, https://cphouseclearance.co.uk, operating out of the Newcastle Upon Tyne, offers services as simple, or as complex, as your needs.
For the more economically-minded with enough household to fit a van, you can hire CP House Clearance Van and Man services to get help in packing, moving, driving, and unloading at destination.
Clients with substantial moving needs can take advantage of CP House Clearance's competitively-priced professional house & business removal-relocation services. Or you can simply hire them to clear the trash.
CP House Clearance's family-run values means that interested clients can get free estimates before making a decision by contacting the company at: https://cphouseclearance.co.uk/contact.
But CP House Clearance is about more than business. It is also about community and compassion.
Still reeling from the Covid-19, which had killed nearly 130,000 in the country by the end of April, many families also have to grapple with seemingly mundane issues such as house and apartment clearance after bereavement.
Most clearance companies charge the client and then auction the removed items. CP House Clearance service has distinguished itself through affiliation with a number of charities that receive household goods and redistribute them to the needy.
Praise for the CP House Clearance services and professionality has come loud and wide.
"I hired Cp removals to clear my uncle's flat after he passed away and all I can say is 'brilliant'," said Pauline Doubler. " He came to pick keys up as I wasn't able to be at the flat (at removal time). He arrived exactly when he said (he would) and did an excellent job for a very competitive price. I would highly recommend him and would not hesitate to use his company again."
Release by Peyman Pejman for Epistle News