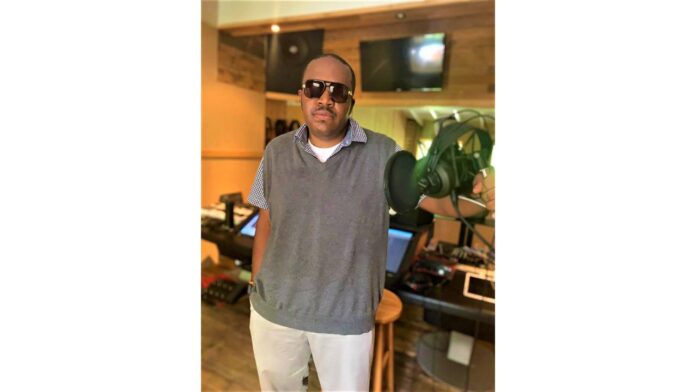 Ricardo Neeley aka NRBARZ. spits thought-provoking rhymes over smooth chill beats. In his current release, "T.S.I.R." (The Struggle is Real), NRBARZ combines the best of chill beats and vibrant lyrics that explore the life and struggle of coming up as a hip-hop artist in a hostile world. NRBARZ draws his inspiration from his faith while offering hip-hop culture an inspirational message of survival.
Listening to NRBARZ, you'll be drawn to the beats created by the project's main producer Hashaun Adderley, which are smooth and soulful tracks. Songs like "More Than Just Before" (feat. NevandriaLyriic) & "Struttin" are perfect examples of NRBARZ and Adderley's work in creating soulful hip-hop songs. In addition to Adderley, equally talented producers Zoltan Johnson, Ejay Sargent, Todd Marshall, Christopher "Sketch" Carey, and Gerald "Pchdboy" Bain contributed to the production of "T.S.I.R." NRBARZ shines over these grooves in his ability to rap and find inspiration through faith. The album features work well with NRBARZ by complimenting NRBARZ's lyricism. NRBARZ combines the best of RnB and rap to create a great album, "The Struggle is Real." NRBARZ has stated that his biggest influences include Blackstar, N.A.S., and a Tribe Called Quest.
His album "T.S.I.R." calls upon NRBARZ influences and draws from the deep sounds of conscious and informed lyricism. This is due in part because NRBARZ also draws heavily from Gospel music and Gospel hip-hop which lends his album a soulful vibe. NRBARZ isn't just rapping over random beats. His music cuts deeper, with complex grooves that utilize everything from beefy basslines to subtle horns that carry a melody in the backdrop. The vocals and groove on the song "Beatin' Up Your Guns" produced by Todd Marshall (feat. Solo & Philocypha) exemplify the project's production assistance with a dynamic range. The vocals by Solo are melodic, and the respective verse from each artist tells the story of the cycle of poverty and incarceration. The opening song to T.S.I.R called "Life by the Page," produced by Ejay Sargent, sets up the listener for a well-crafted album that'll have people bouncing back and forth with the beat while considering the uplifting rhymes.
NRBARZ writes, "let the past be the past / use it as a platform / if it's on its on / if it's off its off / learn from it / because life by the page / life on the stage / so many people get caught up in masquerade." "Life By the Page" asks listeners to keep pursuing their dreams and ambitions by learning from past mistakes and growing to achieve your bliss. The best part of NRBARZ is that he skips the overdone tropes of hustling for women or material objects. Instead, NRBARZ focuses on telling stories of struggle and perseverance, offering an alternative to played-out themes. "Around the Bend" is one of NRBARZ's most potent songs on "The Struggle is Real" and offers an inspirational message while refusing to flinch at the gritty realities of life in the struggle. You can hear NRBARZ Caribbean roots in his work with the collaborators and producers alike on subtle moments throughout on "T.S.I.R."
His latest visuals on the single "CAN I" a lyric video music produced by Gerald "Pchdboy" Bain is a demonstration of that creative range as such with assistance from Visual Creative hailing from Morocco Youssef Mostafa to bring it together visually. NRBARZ has found the perfect combination of his collaboration and inspirational message. NRBARZ isn't trying to preach but instead shows us a way to escape the clasp of mental slavery through driven by his love of music, faith, and the need to change the world for the better.
As a Creative that is truly evolving from behind -the -scenes NRBARZ is yet currently completing the follow-up project to his current T.S.I.R./The Struggle Is Real LP. The follow-up is a 12track album of music that will delve in deeper sonic wise in groove with that constant message as before in NRBARZ's prior releases that addresses Life-Faith-Hope and Love even within the struggle as NRBARZ puts it until then stay tune as this lyricist has expressed to lookout for more new music to come.
For current music & continual updates checkout & connect with NRBARZ at below links:
Instagram: https://www.instagram.com/nrbarzmusic/
Website: http://www.nrbarz.com/
Spotify: https://open.spotify.com/artist/6LDmYzjNGQ09siQyy11Mov
Watch "Around the Bend" at https://youtu.be/Bwfdn5aOjdw
Watch "Can I"   https://youtu.be/BNjz1fOSsy4