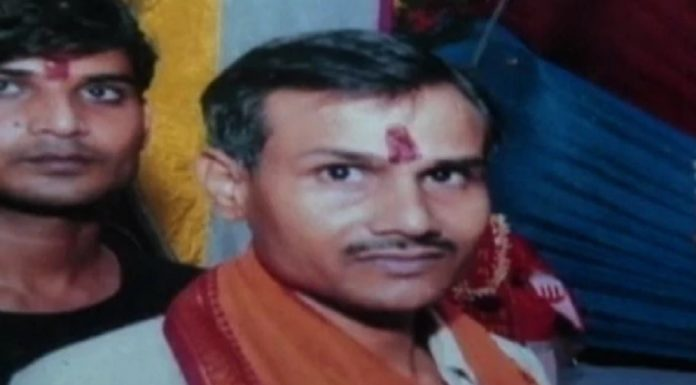 Former leader of a right-wing party Hindu Mahasabha, Kamlesh Tiwari has been killed by unknown assailants at his residence in Lucknow. As per reports, he had been shot at and also had his throat slit.
The incident happened in Lucknow, the capital of India's most populated state – UP. Tiwari was reportedly at his Khurshid Bag office of Hindu Samaj Party when two unidentified assailants entered the premises.
The roots of Tiwari's murder span back to 2015. When a leader of India's Samajwada Party, Azam Khan, called the members of RSS (a conservative volunteering group) 'homosexuals'. Tiwari replied back to Azam calling Prophet Mohammad 'world's first homosexual'.
Served time for 'blasphemy'
Soon after Tiwari's remarks, there were protests against him for "blasphemy" with some Islamist groups paying as much as $71,000 for beheading Tiwari.
In Kaliachak, Malda, West Bengal, Muslims had engaged in rampant violence and riots while 'protesting' against Tiwari's remarks. Over 250,000 Muslims had gathered in Kaliachak and had looted shops, burnt buses and had set fire to a police station to express their anger over Tiwari's remarks.
Tiwari was then jailed and served about a year for his remarks. In September 2016, a court had finally rescinded the charges against him and he was released later.
Death threats by prominent Muslim faces
Tiwari had ruffled feathers of various prominent Muslim figures with his comments against Prophet Muhammad. Some of the most notable threats against him were:
Jameel Asghar Pratapgarhi
Issued a threat directed at Tiwari for his comments against Prophet Muhammad. While addressing the audience, Jameel said, "There will be no land beneath your legs, never ever try to touch the skies, those who insult the Prophet Muhammad, beware, we will get your tongue severed."
Ironically, this threat came at a peace event organised by National Peacemaker foundation to promote peace and communal harmony between different communities.
Maulana Anwar-ul-Haq
Offered Rs. 51 lakh ($71,000) for anyone who beheads Kamlesh Tiwari.
It is notable to mention that Maulana Anwarul Haq was booked in 2016 for raping a woman. In her complaint against the possible killers, late Kamlesh Tiwari's wife has mentioned Maulana Anwarul Haq as one of the possible conspirators behind her husband's murder.
Mufti Abdul Razzaq
The Mufti-e-Azam of Madhya Pradesh, a Central Indian state, incited people into taking law in their hands to deliver right punishment to Kamlesh Tiwari if the law of the land fails to do it.