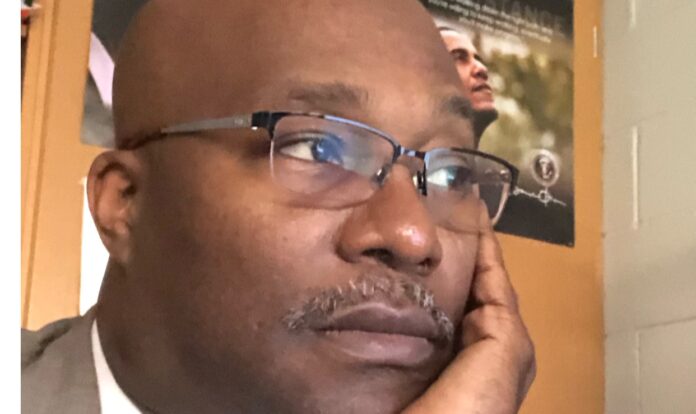 1) What is/are your talent(s)?
I'm Master Educator, publisher, & writer.
2) How long have you been in your field?
I have been teaching for 29 years. I have always been writing in some form or fashion, but I have been publishing for the past six years.

3) What was your latest project(s)?
Team Shipman Publishing just published "Mr. Shipman's Kindergarten Chronicles: 123", and the fifth anniversary of "Mr. Shipman's Kindergarten Chronicles: December Celebrations".

4) What are the pros and cons of being in your field?
The pros are taking my God-given talents and sharing them with the world, knowing that other people are loving your work. The cons are selling books consistently and getting people to leave reviews. It amazes me how hard it is to motivate people, positively or negatively.

5) Is it a challenge to do what you do?
Yes, it is! You have to keep the faith and keep challenging yourself. When everyone else doesn't see what you see or believe what you believe you have to keep pushing.

6) Where do you see yourself in the year of 2023?
I see myself doing more events. Events are awesome! No matter how much social media marketing we have, the best marketing is still getting out to let people see your product. Meeting them where they are at is still number one.

6) What advice would you give to those who would like to do what you do?
The advice is two-fold:
first, just write and put your thoughts on paper.
secondly, I am currently working on a "How To Publish" book. It is all about the process from planning to writing to publishing on your own. It should be out by the end of the year.
7) What upcoming project should we expect from you?
Currently in development is "Mr. Shipman's Kindergarten Chronicles: Grandparent's Day". We're also working on "I Woke Up This Morning", Mr. Shipman's Chronicles' first book of positive affirmations, with no release date as of yet.
Check out Mr Shipman's work:
Mr. Shipman's Kindergarten Chronicles: December Celebrations – 2017
Mr. Shipman's Kindergarten Chronicles: The First Day of School – 2018
Mr. Shipman's Kindergarten Chronicles: The Field Day – 2019
Mr. Shipman's Kindergarten Chronicles: ABC – 2021
Mr. Shipman's Kindergarten Chronicles Field Trip to the Farm – 2021
The Adventures of Mahalia and Malcolm: The Robinsons – 2022
Mr. Shipman's Kindergarten Chronicles 123 – 2022
Mr. Shipman's Kindergarten Chronicles: December Celebrations: 5th Anniversary Edition – 2022