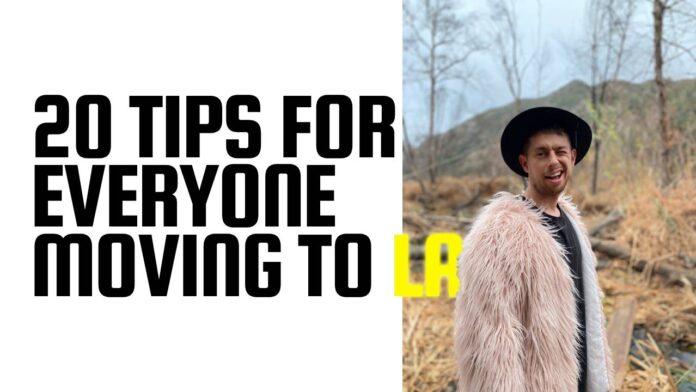 A lot of people are dreaming about Los Angeles. And I'm sure that some of you might even have plans to move there. So today we spoke with our close friend, TEDx speaker, entrepreneur, co-founder of #1 co-living chain LA SOTA – Oleksiy Malytskyy. I moved to LA 3 years ago. Moving can be pretty stressful as you meet a new city that you don't know yet. However if you plan to visit LA ale move here I found a few things that can help you go through with it. Here are 20 tips for people who are moving to Los Angeles.
1.  Take your time to explore the city.
If you have decided to visit LA, you should take a 2-month trip minimum. Still, this period is not enough to feel the city, feel its lifestyle. It is not enough to get to know the people that live here — they are different and not like anywhere else. Not everyone is accepted by the city, but if you are lucky it will make you feel alive.
2.  Don't take a lot of stuff.
Believe me, you don't need 5 bags. Take the most important things. The weather is good all year long, so you can leave that warm sweater at home. The city is so unique that you should be ready to meet rich people dressed like homeless, and homeless people living with a fridge and an AC in their tent.
3.  Los Angeles is very overpriced.
You are new in the city, and just starting. You will be surprised by how expensive the city is. Don't worry, there are ways to cut costs. Just remember, that you don't need to spend a lot of money on apartments, restaurants, and clothes. There are other ways.
4.  Save money on an apartment.
There are a lot of FB groups where you can find an apartment or a roommate. However, be prepared to spend a lot of money on a year lease, all of the fees, and moving companies. Most of the apartments come without any furniture, so be prepared to spend another $ on that.
5.  Co-living in LA
There is another way to have a great place to live and save your money through — co-living. It is the trend of living with other people in one space that encourages its residents to interact and work together. For example at Sota co-living we have a lot of locations in nice areas in LA like Hollywood, Koreatown, Westwood, and Mid-city. There is a month to month lease option, furnished accommodations, and a lot of space for a creative minds. Moreover, you can find friends, and explore the city together, work on your projects, and create. The price varies from $699 up to $899 a month depending on a location. Here is the link to our website:
https://gosota.com/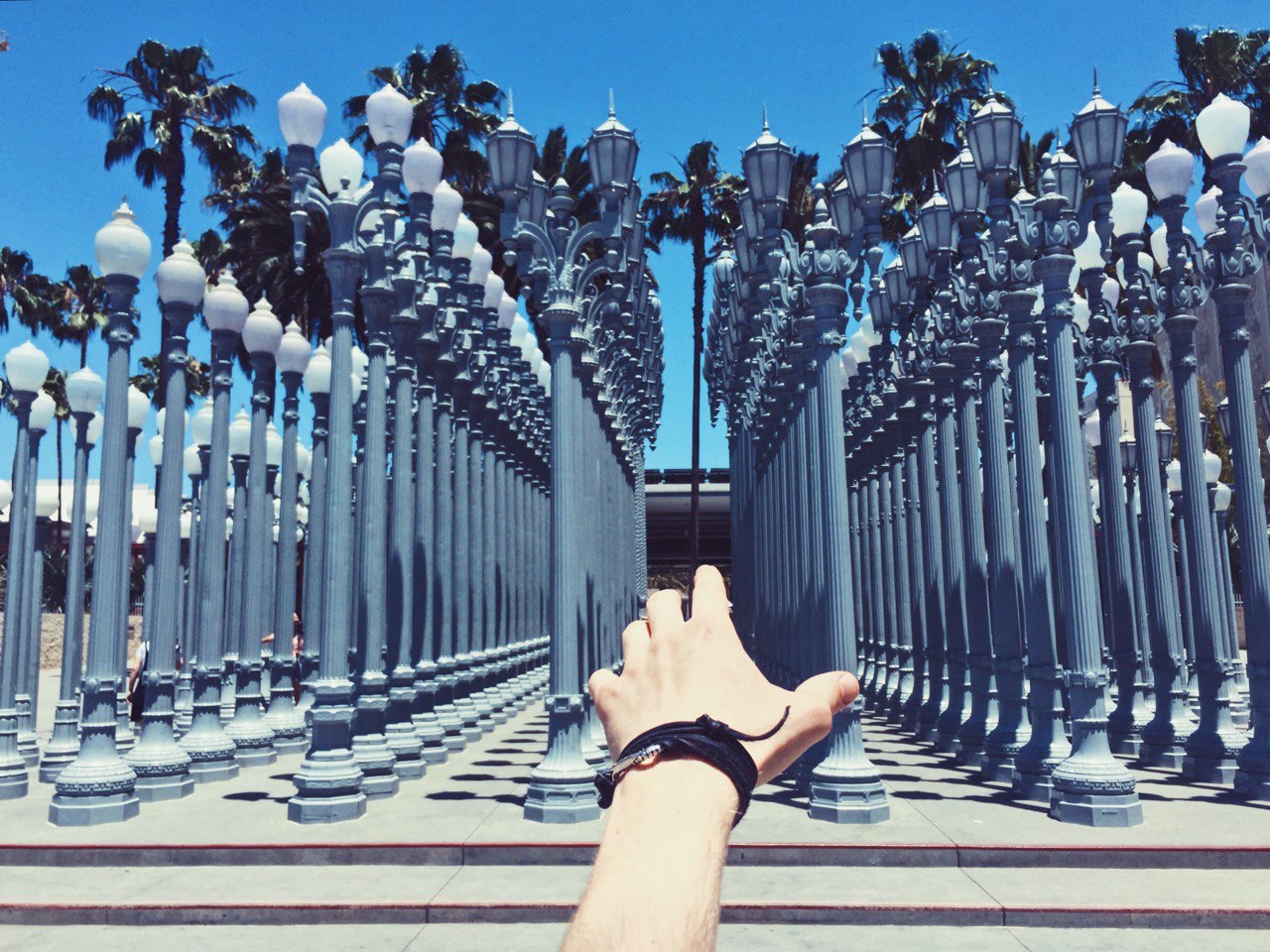 6.  You may run into a lot of homeless people.
It's shocking but LA has 50 000 homeless people. Some of the locations are iconic, for example, you can google Skid row. A lot of homeless people have sociological issues but most of them are harmless. However, in some areas, it's normal to have a few tents near your apartment building. You will get used to it.
7. Always pay attention to parking signs.
You are in a rush, you want to just drop your car, and go to that meeting you are late to. You come back, and oh, there is a giant ticket on your window, because you just can't park here today. LA has incredibly tall signs with as many words as there are in English. However, READ every single one if you don't want to spend your paycheck on a ticket for something very stupid that no-one could ever think of.
8.  Use public transport.
You can spend a fortune on Uber or use public transport, and have savings for another month. If you didn't know already, Los Angeles is home to one of the country's best public transportation networks, including subways, light-rail, buses, and shuttles to nearly every corner of the Greater Los Angeles area. You can download apps for planning the route or simply lookup online.
9.  The best time to visit LA.
When is the best time to visit Los Angeles? Ask anyone, and you'll get the same response. If you want to first get acquainted with the city, the best times to visit LA would be from March to May and between September and November. This time a year the air is more breathable and the crowds are less oppressive.
10.  There is no need to rush.
Los Angeles is all about taking things slowly. Take a nice walk in Malibu, go hiking with your dog, take your time with your thoughts and ideas. There is no need to rush. There is time for everything, acknowledge that. Get acquainted with the city, with all of its areas and streets, with its people. Make your trip longer to feel what living in LA is all about.
11.  Shopping in LA.
Los Angeles is a city of unique fashion choices. You can see people wearing Gucci mixed with thrift pants. You should visit Rodeo drive for some luxury items, but don't miss out on all of the vintage and thrift shops. I recommend you go on Yelp and pick out the best places. However, don't forget about that feeling of finding a great shopping place when you least expect it. Like when you are looking for a place to eat.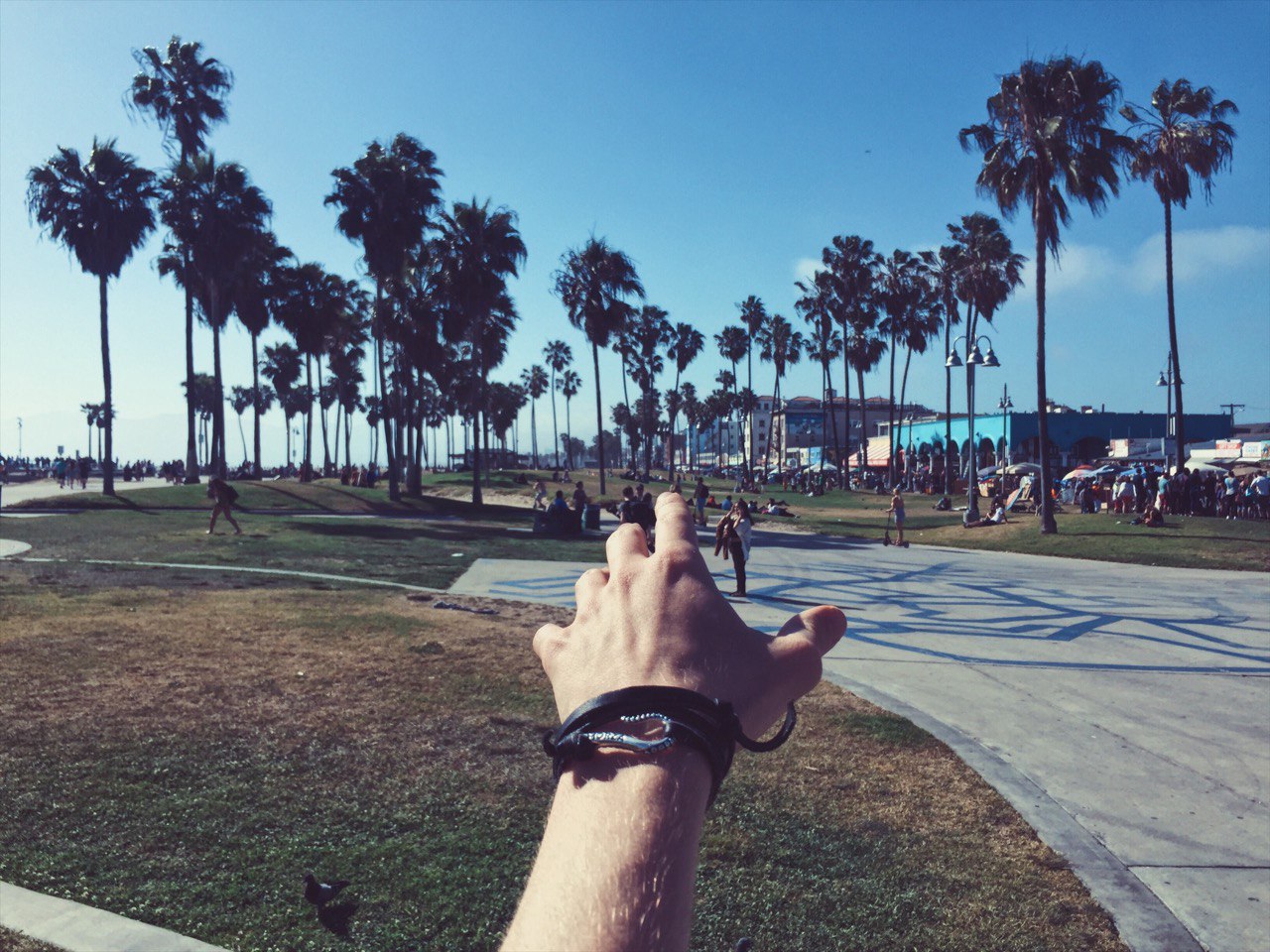 12.  LA streets.
Take a full day just wandering around the streets of Los Angeles. You never know where they'll bring you. One thing is for sure, you will find hundreds of beautiful locations to take pictures, you'll see so many variations of vegan shops and restaurants, and the most important — you will see so many different people. There is no such place like LA to meet a celebrity walking their dog, or another YouTuber filming a prank video.
13.  The people of LA.
The conversations that you will find here. Since people are from all over the country, you can hear so many different stories. Everyone is very nice and friendly, so it is not hard to find friends. Everyone has their dreams and ideas, and you never know whom you'll meet. However, be careful with those fake friends, and if you find the true one — hold on tight.
14.  The city of a healthy lifestyle.
LA is all about that healthy lifestyle, so don't be surprised by the number of vegan restaurants, weird food combinations in the menus, and the variation of meal plans that people follow. One day you are enjoying a double-double from in-n-out, and the next day you find yourself in a hot yoga class. Living in LA is a great way to get inspired to change your lifestyle a little bit. Enjoy it.
15.  Different areas are different cities.
All of the LA areas are so different. Los Angeles is a full-on mix of 88 unique cities that all blend into one place with 20 mills. People. There is not enough of life to actually see the whole city. You can enjoy a lovely performance in the Music Center in Downtown, spend your day at the Westside — Santa Monica beach or visit the famous Walk of fame in Hollywood.
16.  The traffic here is horrible.
If you need to get somewhere, leave approx 2 hours earlier. The traffic here is horrible. The number of cars that you will find will surprise you. However, it is a great way to add that bicycle or an electronic skate in your life. Get a walk instead of a car ride, and explore the city more!
17.  Ways to get from LAX.
When you first come to Los Angeles, it may feel very stressful to get from LAX to any location. It is impossible to take a taxi and everything around costs a fortune. The cheapest way would actually be to take a Greenline shuttle (free) that is connected to the Metro Silver Line ($2,50), which will take you straight to Downtown Los Angeles. Moreover, just outside the airport is LAX City Bus Center, which offers a connection to several bus lines that will take you closer to the city.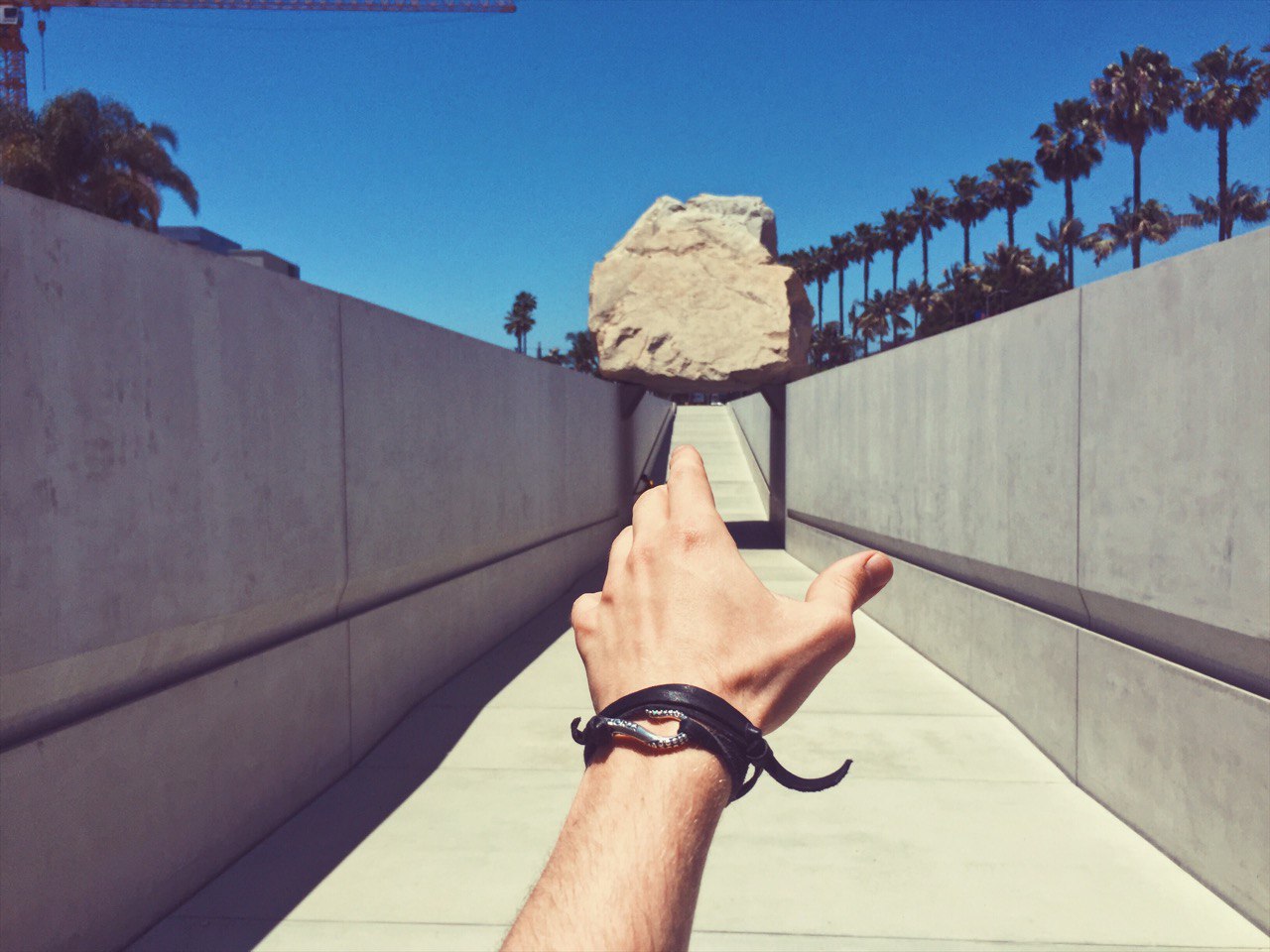 18.  Getting to know the city by dating.
Do you know what is the best way to explore a new city? Go on a date with a local. LA is a place of talented songwriters, actors, bloggers, and startup founders — and all of these people have their own "true LA place". This is a great way to connect with people and the city. But never forget about your safety!
19.  Promote your Instagram.
You never know when is the time you are going to run into that person. You may be at a supermarket, asking the person near you what type of milk to get, and boom, it's Quentin Tarantino and he wants to cast you in his movie. Well, maybe not quite like that. However, you never know where or when you will meet your new boss, a sound producer, or a casting manager make your social media to send out.
20.  3 overrated places in LA.
The Hollywood Walk of There is no good reason to visit this place unless your favorite celebrity is there. Other times, it's crowded with tourists, everyone is moving very slow trying to take a picture. Moreover, the street is very dirty because of all of the visitors.
The Pink's hotdogs. I mean, if you like waiting in a line for over 45 min — that's a place for you. Otherwise, the hotdogs are pretty overrated due to mentions in many Hollywood films. There are better places to go, where the waiting won't be that long, and the taste won't be any worth.
Rodeo The shops here are too overpriced. If you are in search of a good luxury brand shop, there are better locations like Silver lake or Abbot Kinney. After you are done comparing the prices and the quality of the branded things, go to Robertson Boulevard for some really good shopping.
Although we both know that you are still probably going to visit these places, I would recommend you to go to a celebrity bus tour, get some good hotdogs in Star's Drive-In, and visit some vintage and thrift shops around the city. Above all of this, the most important thing is for you to stay true to yourself. You may face a lot of difficulties, but remember that you can go through with anything.
If you are new in the city, and you are looking for new connections, free co-working space and photo studio, go to Sota. You will find all of this, and so much more! Here is the link to the website:
https://gosota.com/