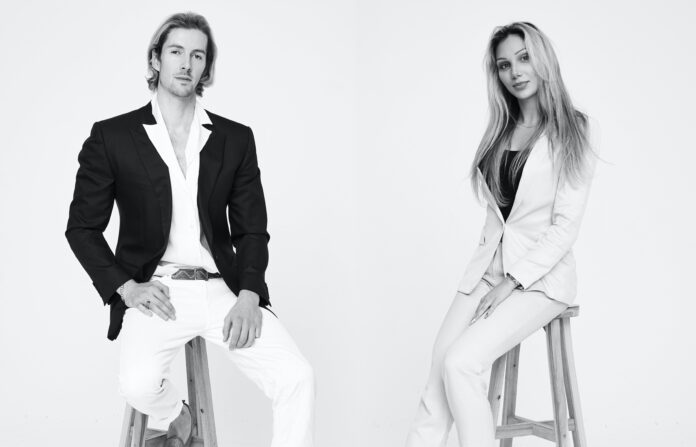 We talk with Creative director Matthew Stratton and CEO Nina Rouge
According to the website, Valore London creates bespoke bags. What makes a Valore bag bespoke?
Since Valore's founding, we specialised only in bespoke leather works for private clients. This meant we would produce one of one pieces which was intended to keep the Valore range exclusive and keep extremely high quality levels. These early works were produced for a select client list in London, Paris and Tokyo. As our demand grew we began expanding our collection and now we produce 1-12 pieces per production and have a special client list all over the world.
What makes a Valore bag bespoke is our micro, intensive and hands on approach production, each bag and small leather item is crafted by hand by our third generation family in central Tuscany.
If Valore is based in London, why is the production for the brand in Florence, Italy? What makes Italy the best place for Valore London bags to be crafted in Italy?
Valore finds its home in London, this is where our heritage and legacy was born. The British soul and spirit runs through our brands internal workings, at our family run studios in central London. The Valore aesthetic though, is not typical of that found in these isles, and suites the hands on romanticism and technical approach to that found in Italy, and especially in Florence.
Valore creates fine, highly technical bags, which are hand printed onto leather and constructed in a way to age beautifully and always remain lightweight and tactile. The Italians have a way of understanding construction and design which is unrivalled. There is a precise harmony between beauty, function and most importantly how each individual item will age and grow with its owner. You will find the Valore studio in central Florence, we have been producing hand-made leather bags for over 50 years. This experience and energy is also vital to how a Valore bag is executed and brings another dimension to each individual item we produce.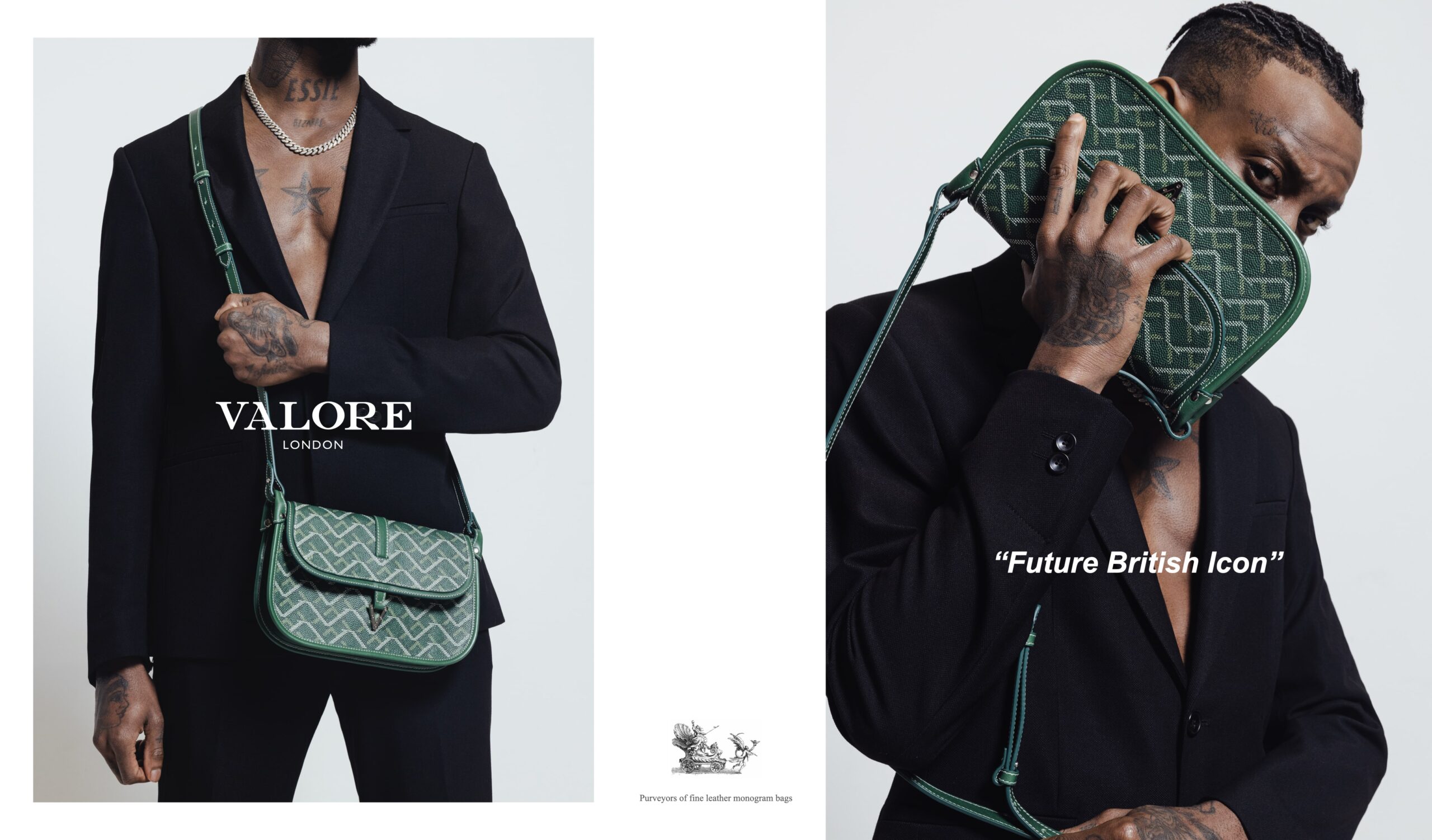 Is producing with premium materials to leave behind a smaller carbon footprint purely an environmental choice or does it also improve the quality of the bags?
Valore Naturally only works with the highest quality tanneries and producers. By working with the highest quality materials, firstly this ensures each piece is a true individual artisan product, secondly it supports the local producers in the Tuscan region. We have always believed producing less is an important part of the Valore brand. This retains an exclusivity and keeps the brand for those who believe and understand our true artisan methods. Our bags regularly sell out, and are highly sought after, we keep a pre order waiting list for clients, this allows access to new releases.
Since the brand values tradition, does that mean environmental impact is taken into consideration as part of the legacy of the brand: especially as more and more customers come to value sustainability when making purchases?
Sustainability is at the core of the Valore brand, sustainability should naturally be at the centre of any luxury brand. Luxury and sustainability are interwoven and go  hand in hand. To produce something of extreme quality, this naturally follows an ethical footprint.
We source all materials within a 15km radius in Florence, Italy meaning there is little transportation. Our leathers used are processed by a natural low emission method and we use no harsh chrome dying processes which is found in almost all other leather bags. An important part of the Valore monogram is that we only print onto Italian calf leather, this is a bi-product and we are using something that otherwise would be disposed of. Another part is our bags are made to last a lifetime and are timeless.
A Valore bag goes through seven artisan families, before being assembled by a single pair of hands. Why choose this slow fashion production? What benefit does it have for Valore?
We work with seven unique artisan family suppliers in Italy. Each component of a bag ( leather, lining, hardware, zips etc) has a separate specialised family run company, who produce each material. This ensures that many years of expertise have been developed in each component, and we believe this creates superior final product. Each material or part of a Valore bag is unique, it is individual and has been designed by us.
I noticed The Barouche and The Landau were named after carriages and early automobiles, is there any special connection between Valore and trains? I ask since your family were responsible for designing the AC Shelby Cobra, so there might be an interesting story behind the names of these two bags.
This really is a nod to our brand legacy, our grandfather Desmond Stratton was the designer and engineer of many iconic British cars of the 1950's including the 'AC ACE'. The design was later sold to Shelby motors, Shelby put a V8 engine into the car and renamed the AC Cobra, and the rest is history.
When we launched the first permanent collection we named each model after the carriages used from 1700-1900. The Barouche, Landau, Gig, Phaeton, Calash are all carriages that we used to name these bags. We wanted to bring back the heritage of early sports car building into the naming of the collection.
Each name represents individual features that the bags and carriages have in common.
Valore's monogram is easily recognizable with it's V shape design without feeling too aggressive which is what makes the monogram timeless especially when there's been a trend of monogram oversaturation in the past few years. Can you tell me the history behind the Valore monogram?
Valore has always been recognised for it's monogram, the Blazon monogram is based on sacred geometry depicting crossing V shape pattern, we believe the pattern brings power and success to all who wear it, and has attracted top athletes and sportsmen who strive for greatness at every level.
It's pattern is endless and continual which expresses eternal energy. Monograms have been at the height of popularity the past few years, and many brands have developed new patterns to focus their brands around. In short term these new age monograms turn heads, but very quickly people tend to see through it and see it as business strategy to boost sales and gain attention.
Really a monogram only truly lasts, and is powerful when the brand's only focus is monogram and is defined by the legacy and meaning of what it's monogram represents. Valore's universe revolves around its Blazon monogram, and its sacred story telling.
I noticed that Valore is the only brand to print the monogram onto the leather. What difference does this make?
Valore from it's early beginning took its path to hand print its monogram onto leather. This is a very technical process in which took many years to perfect and achieve and is an important feature which makes a Valore bag different.
We wanted our bags to age beautifully and become softer with usage and last a lifetime, from a design point of view, sensation is something leather brings, the touch and texture of our 'Chicco de riso' grain, the smell of tuscan leather. This is a natural material and each skin has its own individual features that create bags which are not uniform. This, to us is what artisan made should be, not just replicated clones, but creating bags that live, and live with their owners.
People tend not to know that the other monogram brands are using PVC, Canvas and coated cottons for their monogram, firstly this is extremely low cost, and ages very poorly. This is something a Valore customer always mentions, that our bags age like no other, and the quality is superior to our competitors. This is why we will never cut corners and will always print onto leather.
It's really cool that Valore has live artists in-store to personalize any bag. Why was hand painted personalization right for the brand?
Valore and customisation is just a natural fit, already a Valore customer is someone that see's them self as a curator of luxury and a designer of their own lifestyle. Customisation allows each person to add more personality to their leather item. Valore is all about intimate client experience. We often work on a close basis to craft and design artworks which tell a story and fit the profile of each individual customer. We have a vast variety of celebrities and high profile persons who love this experience.
The hand painting itself takes shape in our London studio, by our award winning artists. Each art work takes many hours of building paint layers, sometimes 12 coats of paint to ensure colour richness. A Valore artwork will last a lifetime.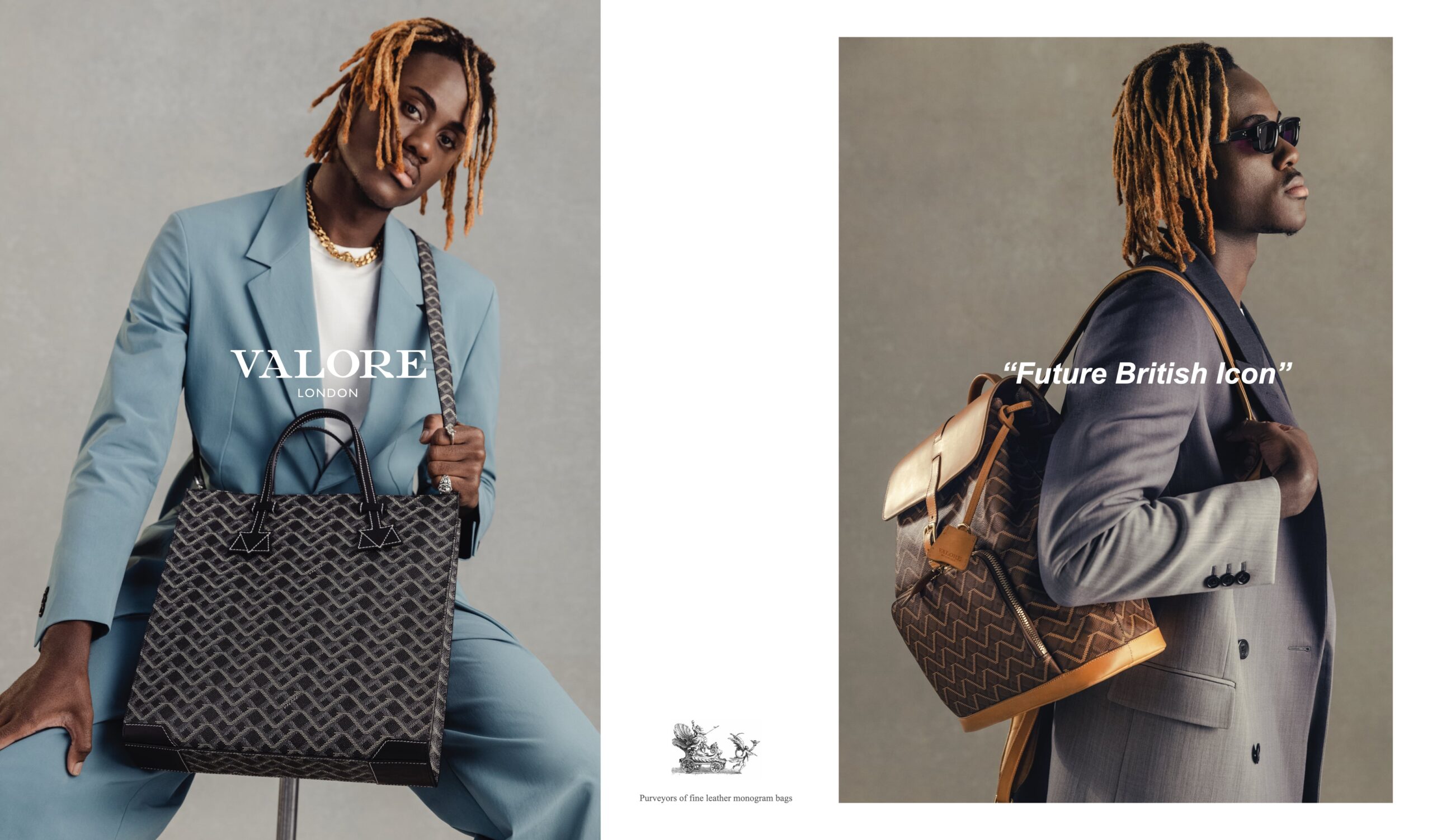 Tradition is written all over Valore from the monogram being called Blazon, meaning family crest, to traditional family production of each bag: why is tradition so important for the brand's heritage?
Tradition to us, is set of values which we have carried on throughout the brands history, the family aspect of the company is something we celebrate and the 'Blazon' monogram, literally is an extension of the brand DNA which encapsulated the legacy and heritage within its pattern. It is the brands fingerprint and unique pattern that depicts a set of rules in that we strive and live, in which we aspire to be the best in all that we do in life.
These codes of legacy and values are introduced at every point through the design journey, through production to advertising, too point of sale and to client interaction. These traditions are to be respectful at all times, to produce pieces that are made with upmost quality and care, to give something to our clients that we have proudly made and have entrusted them to carry for years to come.
How is tradition defined by the Valore team? How has the tradition of Valore, now over 50 years old, expanded and adapted over time to fit a world where TikTok can make songs shoot to number one on the music charts?
Our marketing is extremely organic, and we do not advertise in these new ways, instead taking a very private and internal method to introduce the brand to new audiences. Actually we like that customers stumble across the Valore brand and it feels very personal to them, it's important that we retain this feeling of belonging to a private club.
Valore does however have a dedicated A-list clientele who represent and play ambassador roles for the brand, but this relationship is purely built on admiration for the brand.
Valore uses the slogan "Future British Icon." What does this mean in the context of the brand?
Future British Icon was a Campaign we ran featuring the best of upcoming British Musicians and sportsman. These stars are close to the Valore brand and we felt it fitting to create this campaign.
The way we think, design and aspire, is to always create future icons. If something is not remembered and standing the test of time, it is easily forgotten and belongs to fast fashion houses. Valore is building a maison which is constructed with strong foundations, which has taken time to grow and be nurtured, this will ensure we are here for the next century and beyond.
How will you know that Valore is a British Icon?
I think we will know this, the moment you think of British luxury, you think of Valore. Time will be a factor to realise this status, but with our offering of exquisite monogram leather bags and our intimate personal service, it is certain the future of British luxury is in worthy hands.