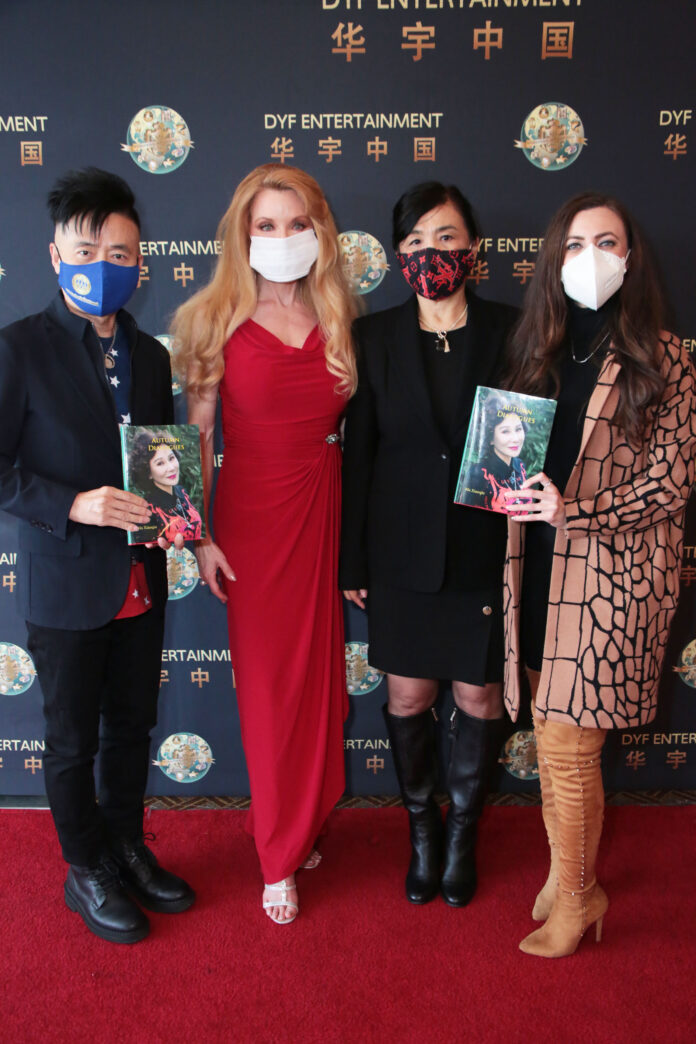 Self-made Chinese Billionaire and the founder and president of China DYF Group, Ms. Ma Xiaoqiu, released her brand-new novel "Autumn Dialogues", at a private launch, in Beverly Hills, CA. Only a select group of celebrities and entertainment executives, were asked to join, due to following the safety guidelines for Covid-19. Amongst the chosen celebrities invited, was film and television actress, Amber Martinez. Amber Martinez has been in many television shows, such as "Why Women Kill" with Lucy Liu, Ginnifer Goodwin, and Alexandra Daddario, in "NCIS" with Wilmer Valderrama and Mark Harmon, in "Seal Team" with David Boreanez, in "Dirty John" with Christian Slater and Amanda Peet, in "Homeland" with Claire Danes, in Ron Howard's "68 Whiskey", and many other television shows. Amber Martinez, has been in many films, including "Senior Entourage" with Ed Asner, Helen Reddy, Mark Rydell, Marion Ross, Amber is also in the film "Rough Night" with Scarlett Johansson, Kate McKinnon, Zoe Kravitz and has been in many other films. Amber Martinez was also very fortunate to work as a dancer on HBO's "Euphoria" (nominated for the Glaad Media Awards) the show that took home an Emmy for "Outstanding Lead Actress in a Drama Series" with Zendaya. Amber Martinez was in conversations, with Ms. Ma Xiaoqiu's U.S. representative for DYF Entertainment, Ms. Jeannie Yi.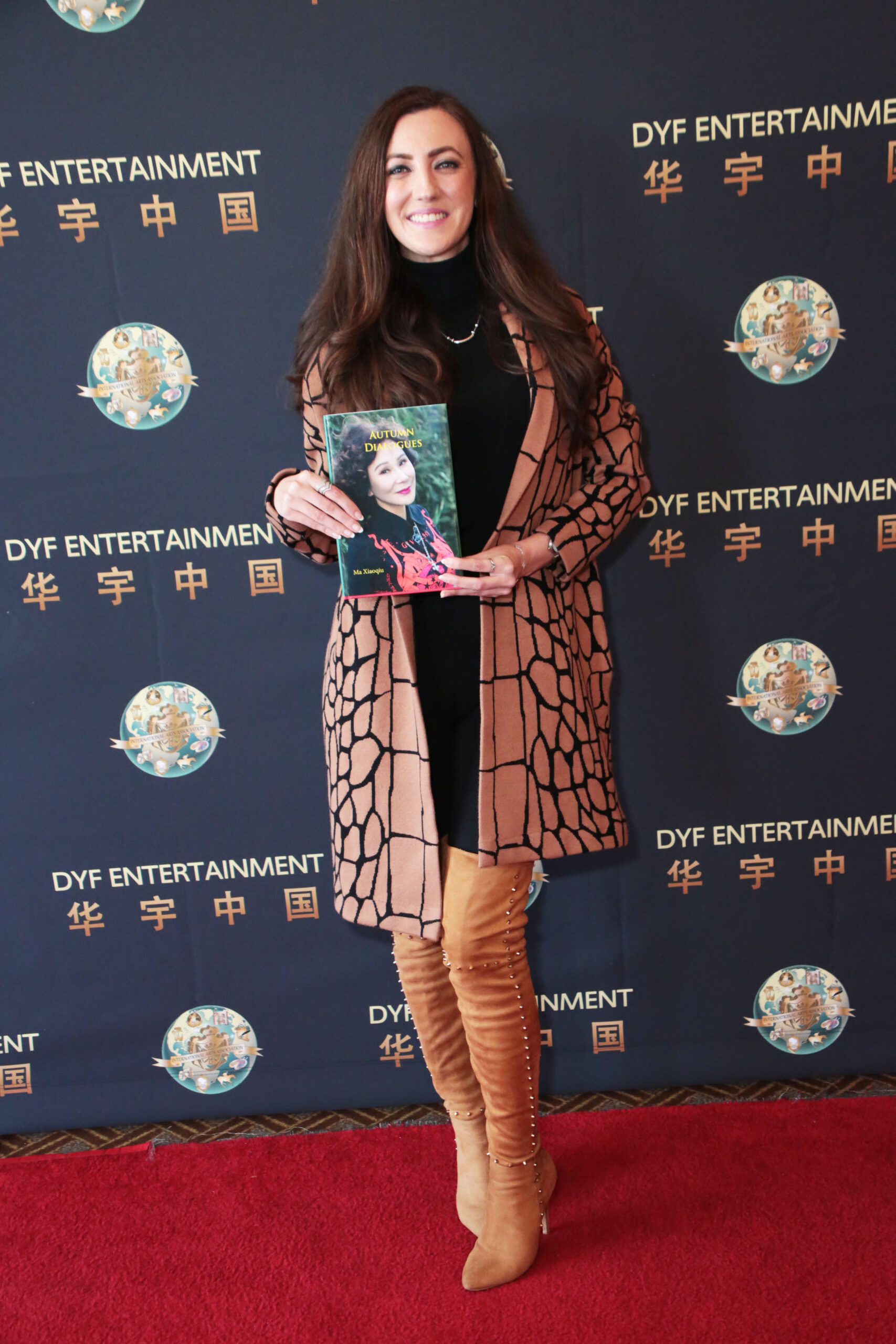 Amber Martinez was asked about working with China. Amber replied, "I would love to work more with the Asian markets and completely enjoy international projects." Ms. Jeannie Yi gave a moving speech about Ma's life and experiences. Amber appeared to be excited about working in Asia, "I am definitely open and willing to collaborate with Madame Ma Xiaoqiu and her future projects."
Ms. Xiaoqiu's book "Autumn Dialogues" is described as a warm and enlightening "series of meditations". The meditations are focused on the virtues of life lessons and also includes sections on moral business guidelines. Ma has also been mentioned in Forbes magazine and is frequently participating in philanthropic works. At the book launch, were actress Rebecca Holden (Knight Rider, Baskets) and singer Josh Moreland, who performed a song, in honor of Ma Xiaoqiu. Ryan R. Johnson, known Hollywood producer (Arkansas, The Comeback Trail) and Leith Eaton, CEO and founder of the International Arts Association, were also there. Ma's book is set up for Worldwide release soon.