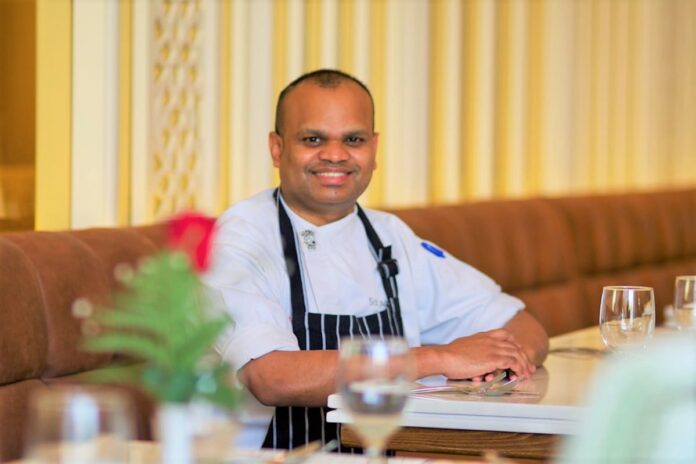 You can't blame 38-year-old cake entrepreneur Adam Schihab for being both creative and audacious. It is, after all, in his passion. Adam Schihab is not a new name for anyone who is interested in bakery, he is not just a chef, he is a food influencer who is driving people crazy with his recipes and is on a mission to connect chefs with an audience that is looking out for them.
An accomplished baker, who has worked literally with all renowned five-star hotels, running a professional network for chefs, "Chef's Network" has been driving him to do more. Earlier this year, Adam unveiled his book, The Islander Chef for his audience who was demanding his "gooiest, chewiest, easiest-to-follow" recipes. His book is a self help for promising young bakers and mothers on how to make fun and delicious creations that will amaze parents, friends, and kids alike.
Most recently Adam Schihab was seen innovating and launching his fine artisan bread in Al Khobar that got covered on Yahoo News! Things have never been easy for Adam Schihab, he has come a long way since he first started his career in 1997 after his training at Paris, France, and Asia. Since then, he outgrown and established himself as a pioneer in Baking industry, but Adam said he would like to stay small and really want to focus on paying a lot of attention to detail that has made him what he is today.
It's not just the bohemian spirit that runs through Adam's veins. He has a pragmatic side, inherited, no doubt from his family that has supported right from his start. Adam graduated in Institute of Hotel & Catering Services and then completed a master's degree at the University of Liverpool in International Management.
It was at his training at pastry schools in Paris, France, where Adam got the idea that art and food are one and the same. He got the sense that people are taking food to different levels. According to him, life is a piece of cake, add your favorite flavour and take a bite, definitely, you will feel at the seventh heaven. No matter what, you have to keep moving or else you will be pulled down, but choice is yours you want to make it sour or pour with sweetness.
It probably won't surprise Adam Schihab's many fans that a power drill will make an appearance every weekend on Professional Network when the master cake baker takes on his best recipes. He says my fight is not in a ring, but it is when I see the feedback in my customer's eyes. I don't ever take a no for no, but it is to make a no as yes.
Someone once complained to us that we don't have artisan bread bakers in Saudi Arabia, like they do in San Francisco or New York. Indeed, the story of Adam Schihab at vanille , one of the truly iconic food businesses in Al Khobar history, has all the makings of a television mini-series.