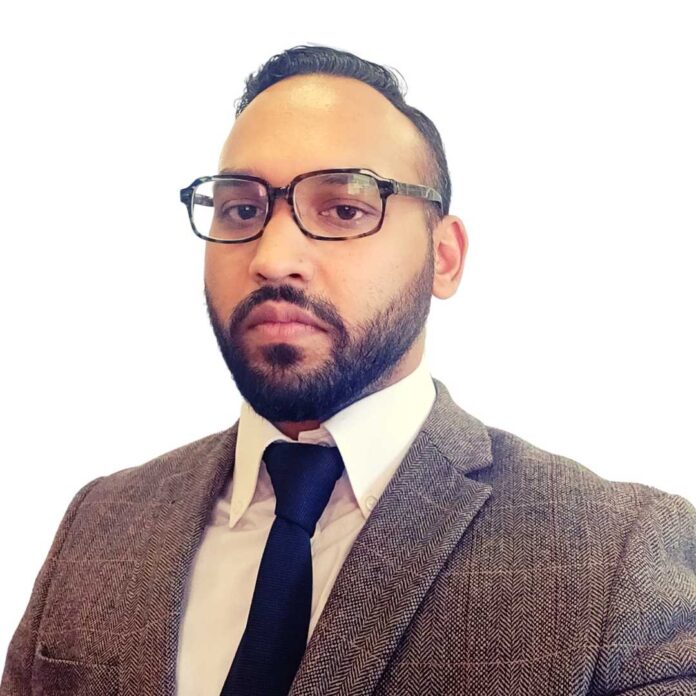 International Digital Fundraising Expert, Abul Hussain is calling on charities and other non-profit organisations to get digital in 2021.
He believes that the best way for these organisations to cover funding deficits caused by recent global events is by starting or strengthening their digital fundraising programmes.
Abul has work with international charities for the past five years and has assisted them to raise millions of pounds and dollars through their digital fundraising efforts.
In that time, he has found that many organisations are not looking beyond traditional methods of fundraising.
What that means is that they are not systematically tapping into any online platforms to reach people who may be interested in supporting their cause.
The UK population is very active on social media. In fact, over two-thirds of the population have a profile on Facebook or Instagram.
However, many small charities are not effectively engaging with their target audiences across social media.
As a result of this, they are not benefiting from free tools available to them to raise much-needed income.
As one example, Abul suggests that it is very easy to get started with Facebook Fundraising tools.
A registered charity can sign up to utilise these tools on their verified Facebook page.
A Facebook Fundraiser can be created in a few clicks and the supporter creating the fundraiser can easily invite all their friends to contribute to the cause.
You can also add a Donate Button to your posts asking people to contribute towards your cause.
Similarly, Instagram has also rolled out fundraising features, such as a donate button across the Stories section.
The latest contender on the social media scene, the Chinese video sharing platform TikTok, has also started working with charities to develop their fundraising tools.
Apart from social media, there are many other tactics to raise money from supporters online.
Abul has run crowdfunding campaigns that have delivered over $1 million in income by offering donors perks for their donations.
These campaigns were supported by high-profile celebrities and influencers, who shared the campaigns with their audiences.
Charities can also sign up for eBay and Amazon's non-profit programmes, where buyers are able to nominate a charity to receive a percentage of the purchase.
You can start your digital fundraising programme without a large budget.
If you take a test and learn approach, you can mitigate the risk to the organisation effectively.
The learnings from such test campaigns can then be used to make a business case to your Board for further investment.
Charities that do not have large budgets can often work with reasonably priced independent consultants to develop an initial fundraising proposition to test. It is best to avoid expensive agencies if funds are tight.
Abul Hussain has even worked with many organisations on a pro bono basis.
He regularly holds Virtual Surgeries to bounce ideas with charity leaders on how they can develop a digital fundraising programme.
You can reach out to Abul through LinkedIn or his website if you would like to participate in a Virtual Surgery.