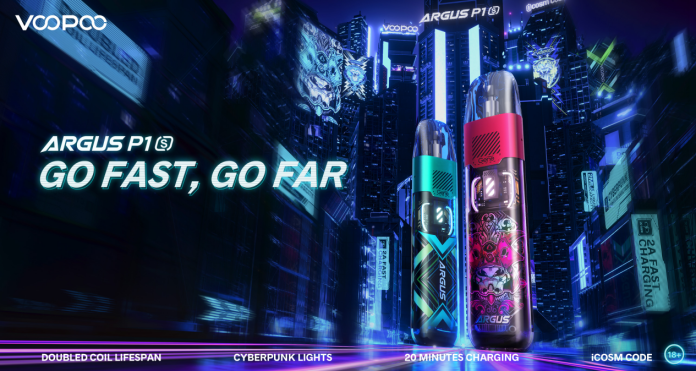 VOOPOO, a global leader in the vaping industry, has announced the arrival of its latest offering – the ARGUS P1s – to the UK market. Combining fast charging function with the ultimate flavour of iCOSM CODE, the ARGUS P1s can serve as the perfect companion and bring new vape energy to UK.
Last year, VOOPOO launched the leading fast-charging product ARGUS P1, which received high praise in the UK. This year, VOOPOO is back with the ARGUS P1s, a stick-shaped version of the ARGUS P1 with a transparent design and a futuristic appearance, the same fast charging and new iCOSM CODE designed to create the ultimate taste. ARGUS P1s won the Best Pod Device award at the Vaper Expo UK last month, and now this award-winning product is available in the UK market to meet all expectations.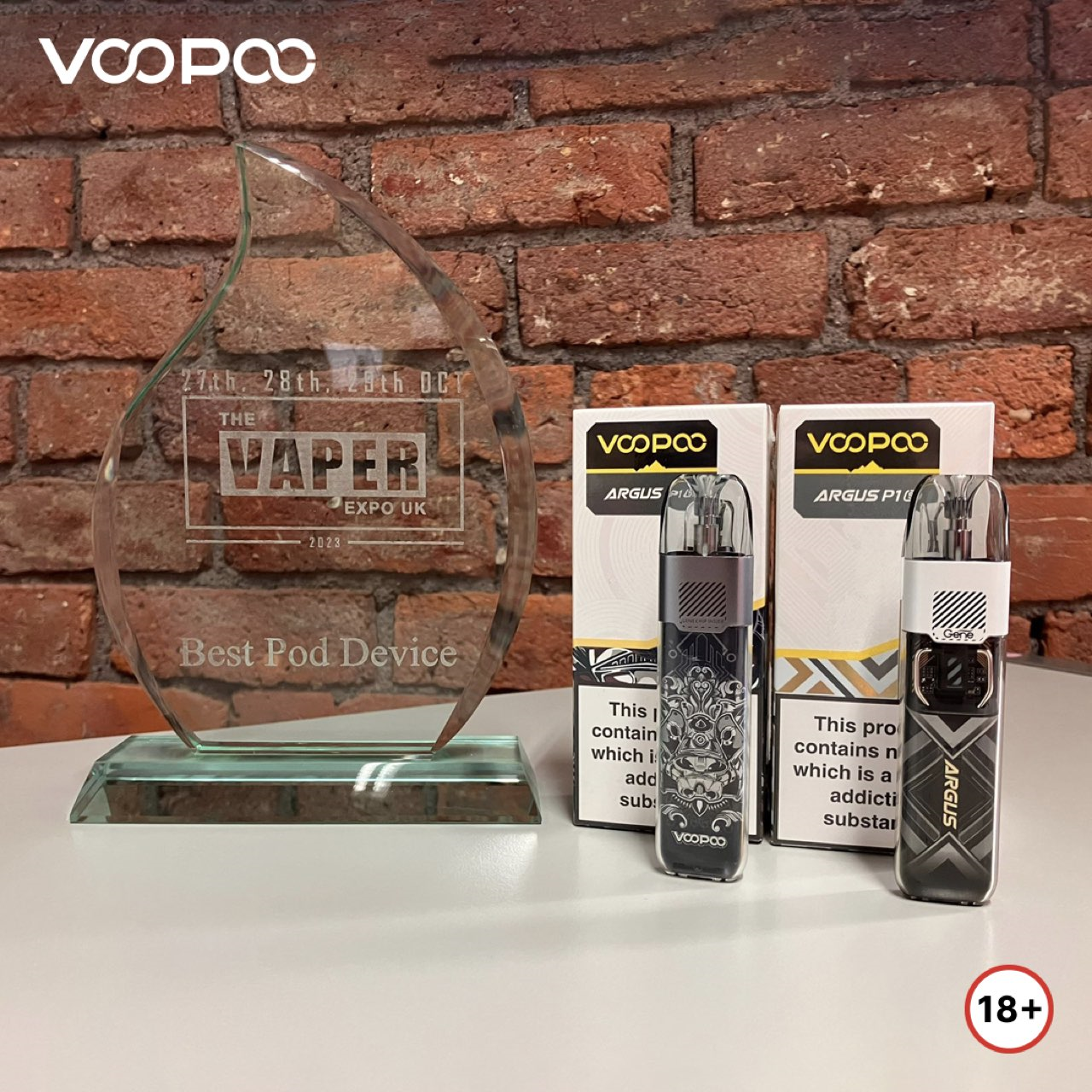 Fast Charging, Full Charge in 20 Minutes
ARGUS P1s will get fully charged in 20 minutes with the 5V/2A fast charging. The ARGUS P1s has an inbuilt 800mAh battery that can last up to two days of usage, keeping users away from power anxiety.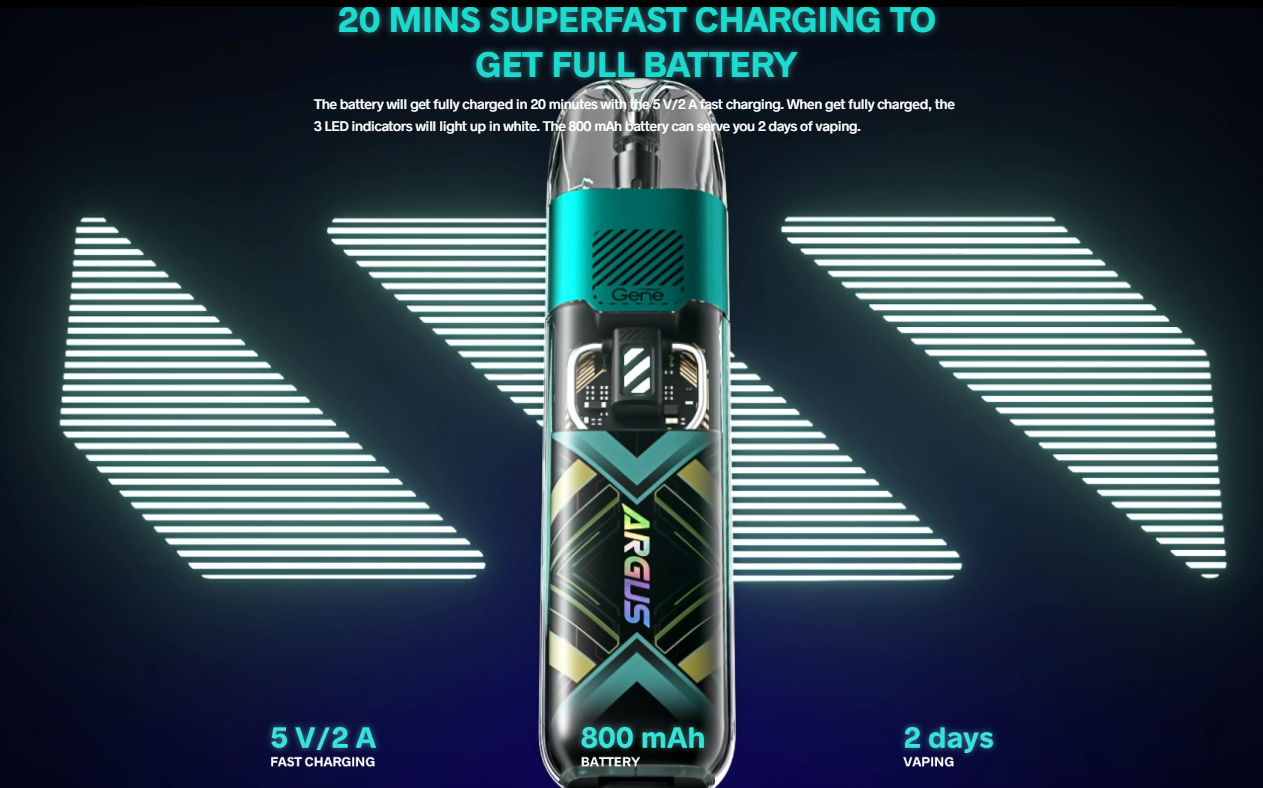 VOOPOO Exclusive Flavor Interpretation Tech, Optimal Vaping Experience
ARGUS P1s is equipped with iCOSM CODE, an exclusive flavor interpretation tech put forth by VOOPOO. iCOSM CODE integrates leak-proof design, multiple air inlets, anti-bacterial material, and excellent atomizing capabilities together to redefine vaping with clean experience, original freshness, smooth airflow, and multiple interpretations, delivering users the ultimate flavor experience.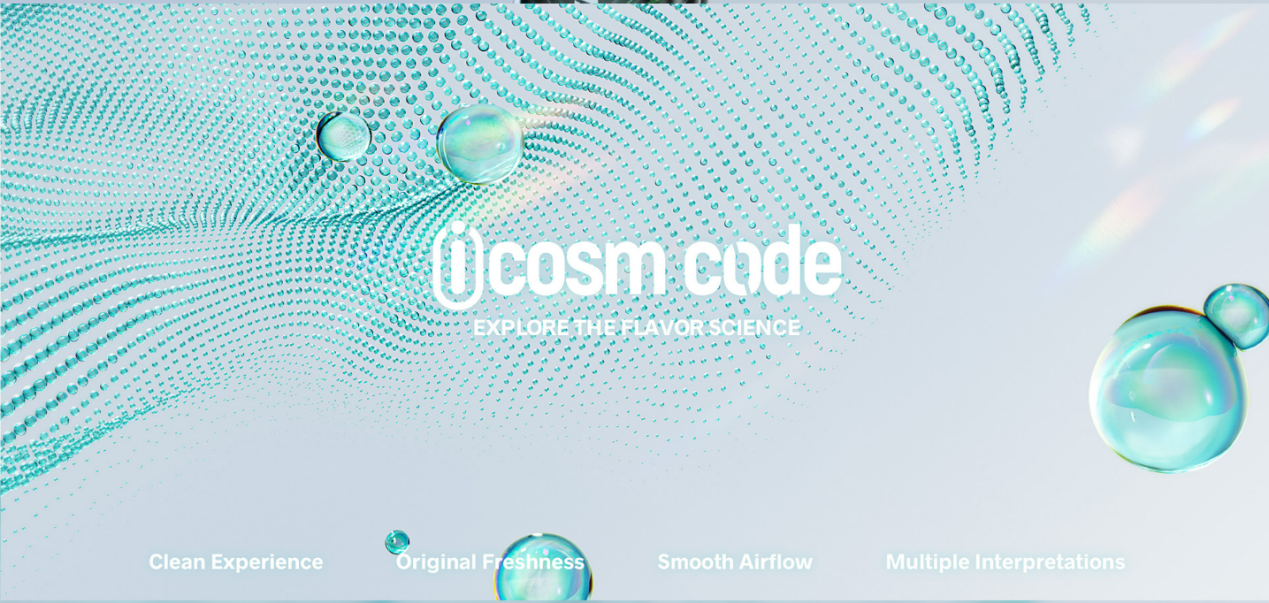 Doubled the Coil Lifespan, Prolongs the Ultimate Taste
ARGUS P1s features the ARGUS POD Cartridge, which is compatiable with ARGUS POD FAMILY. The ARGUS POD Cartridge doubles the coil lifespan and reduces frequencies of pod replacing and users' cost on pod. The doubled lifespan coil helps the prolong ultimate in vaping pleasure. In addition, the capsule structure of the cartridge provides leak-proof performance for a long-lasting clean user experience.
Cyberpunk Stick-shaped Pod, Lead the Futuristic Trend
ARGUS P1s adopts transparent PC and metal component, full of futuristic technological style. Through the transparent window, users can view the inner circuit structure of the device. The 3 LED indicators under the transparent shell adopt cyberpunk light bar, the different lighting modes indicate 3 battery levels. And it will be flickering in different colours when auto-drawing and charging.
ARGUS P1s, the newest member in the VOOPOO ARGUS POD FAMILY, achieves the combination of fast charging and optimal flavor experience, continues the VOOPOO mission to bring users the ultimate vape experience and spark the user's life.
ARGUS P1s is now available in the UK. For more information on VOOPOO and its latest offerings, please visit https://www.voopoo.com/. Join VOOPOO in celebrating the launch of the VOOPOO ARGUS P1s and experience the pleasure of vaping.
WARNING: This product contains nicotine which is a highly addictive substance.