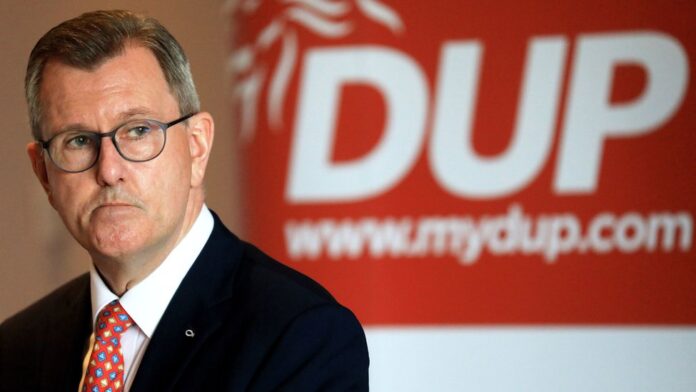 The Democratic Unionist Party (DUP) has announced that they will vote against the UK government's Brexit plans in a parliamentary vote scheduled for Wednesday. The Windsor Framework, which addresses the Northern Ireland Protocol, has been the cause of significant disagreements between the UK and the European Union (EU).
The DUP leader, Sir Jeffrey Donaldson, has stated that despite their decision to vote against the government, the party will continue to work with them to address "outstanding issues."
Ian Paisley, a senior Democratic Unionist Party MP, has confirmed that he will vote against Rishi Sunak's revised plan for post-Brexit trade arrangements in Northern Ireland, and he expects his party colleagues to do the same. The DUP has not yet given a formal verdict on the Windsor framework pending examination of the full legal text.
Several Tory MPs have privately suggested that they might follow suit and vote against or abstain from the motion, even though Labour's support guarantees its passage. There is growing concern within the European Research Group (ERG) at ministers using a vote on a statutory instrument to implement the "Stormont brake" as a proxy for MPs to have their say on the entire deal.
Peter Bone, a former deputy Commons leader, has expressed dissatisfaction with the vote being treated as MPs' only chance to have a say on the Windsor framework. He said that he had not received a reasonable explanation as to why it was being done that way.