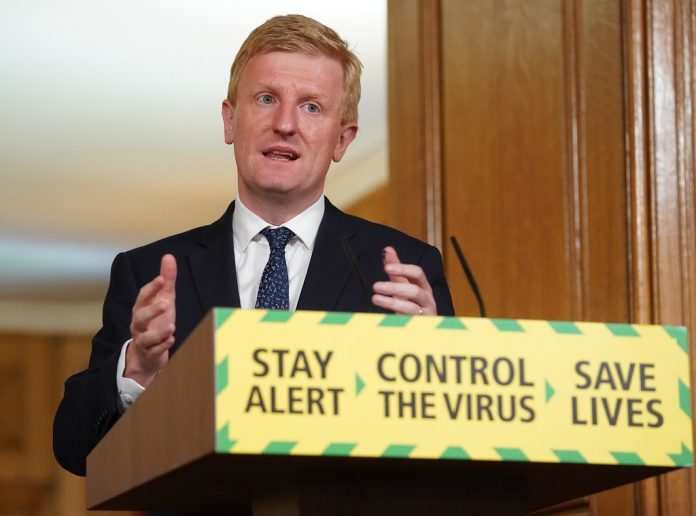 Culture Secretary Oliver Dowden has announced a government-backed scheme worth half a billion pounds (£551m) aimed towards restarting the operations of the entertainment industry.
The scheme, which comes from the UK government's largest ever investment in arts & entertainment, will be used by domestic production houses to jump start production.
Once productions have started again, the funding will be used to compensate production houses where costs are incurred due to projects being delayed or abandoned.
According to the British Film Institute, the film and entertainment industry employs over 100,000 people across the UK and contributes over £12 billion to the economy every year.
"From award-winning dramas, to iconic comedies and revered documentaries, the UK makes the films and TV shows the world can't wait to watch," stated Dowden. "Today's announcement means more clapperboards snapping into action in studios across Belfast, Glasgow, Cardiff, Watford and many more."
"Our screen industries are high growth, jobs creating and showcase the best of British creativity and innovation, and I'm pleased we can give them this jump-start to get the cameras rolling again on this £12 billion industry."
"The UK's film and TV industry is the envy of the world, and it's vital that productions get the help they need to restart as part of our plan to kickstart jobs following the lockdown," declared Chancellor of the Exchequer Rishi Sunak said. "This targeted scheme, which will help fill the gap created by the lack of available insurance, will help protect tens of thousands of jobs, from actors and directors through to camera operators, costume designers, and runners. The sector is worth over £12 billion to the UK's economy, so it's right that we do what we can to help them reopen and get back to making the films and shows that we all love."
"This is very welcome news from the UK Government who have worked at pace with the UK's Film, TV and broadcasting industry to develop a fund that will unlock tens of millions of pounds of production Spend and help to get production companies and freelancers back to work doing what we do best: making great programmes for the UK and global audiences," added John McVay, PACT Chief Executive.