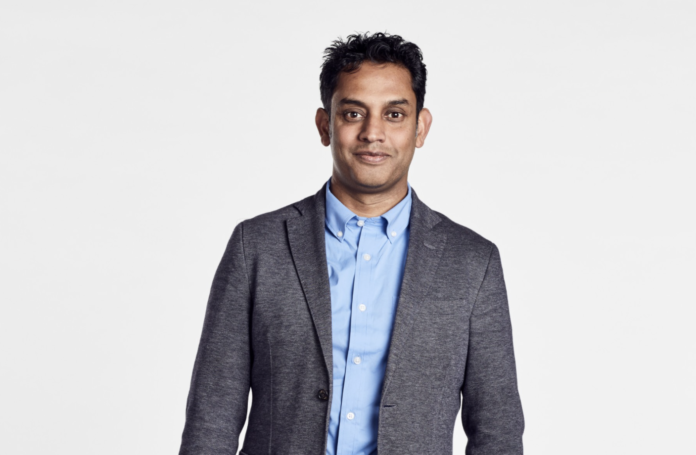 Shamayun Miah is a management consultant, but he's also a man who wears a coat of many colours. He started his professional journey without formal experience or training and has grown to become successful within his space.
Miah has been featured in digital news platforms for his tips and advice about the consulting industry and his advice to professionals who wish to transition into successful consulting careers.
Miah says he had lots of energy, focus, determination, and an aim to make his mark in the world. Consulting is all about providing value to clients and delivering exceptional results and performance over time.
He says his main goal has been to provide maximum value in whatever he does. Reaching the pinnacle of success with humility and taking the failures in his stride.
In today's interview, Shamayun Miah has agreed to detail his career experience and insights into the management consulting industry.
So, how did Shamayun Miah's career start?
After obtaining a graduate degree in economics in 1999, Shamayun Miah started his career in a start-up that focused on helping brick and mortar companies take their businesses online.
"It was the .com period, and the market was set for those interested in start-ups. Everyone from electricians to big corporations wanted to go online.  He remembers that, "It was a crazy time; there was no boundary between work and personal life.  Once you join a start-up, it becomes the centre of gravity for everything; you spend every hour of the day trying to make it a success.  It felt incredible as you were part of something special.  There were no processes which was not a problem, as you took a new approach to everything and made it up as you went.  You decided what the best procedure was based on your experience, always ready to fail fast, adapt, learn, and improve
"The company I was involved with was in early stages of growth and finally collapsed in March 2000, when the .com bubble burst," he recalls.
Shamayun Miah says that his passion for helping start-ups led to more work with new companies that ended up not doing too well but helped him gain valuable life and business experience.
"Being young, energetic and fearless, I could take risks," he says.
Miah joined a small technology company in London in early 2006.
"I was responsible for growing the business by hiring new talent, marketing the product and most importantly finding new clients for the company," says Shamayun Miah.
He explains that in 2006, Amazon Web Services began offering IT infrastructure services, now commonly known as cloud computing, to businesses in the UK.
"We decided to be the pioneer in our space and build our software on the AWS platform. It was a risky move, as it was unproven at the time," says Shamayun Miah. We also developed a new commercial pricing model based on subscription, later known as SaaS.
He says that he spent a year trying to sell their software  products to the UK energy market but had very little success due to lack of references. The UK energy market was very conservative and risk-averse to new technology adoption, especially digital technology that was not proven with live implementations and references.  There was also the concern around data security and the cloud.
Miah finally tasted success with his first major client in 2007, and this client later became a great reference.  It was a fantastic asset to have a client that loves your vision, product and trusts you to deliver.
Capitalizing on the reference, the company captured 70 per cent of the UK energy, gas and water market and grew from 12 people to around 500 employees globally."
Miah says that building a business with very little support and high expectations was challenging, but his role in the company's success brought him immense satisfaction.
"Being instrumental personally in the strategy, sales, delivery, and hiring was a great experience," says Miah, but it was helping people build their careers that he is most proud of.  The company was eventually sold to Salesforce via a VC firm.
Miah says that he had the determination to prove to himself once again that he could continue to grow a large corporation as he did with a smaller startup company. For this reason, he joined an international management consulting firm as a vice president in 2012.
As Vice-president, Miah led the firm's digital businesses in Europe, specializing in automation, cloud computing and mobile technology. He was also "responsible for heading up the firm's partnership with Apple in Europe," adds Miah.
He says that the business grew double digits under his leadership every year. His success propelled his rapid climb up the management ladder, and he was given the responsibility of managing the region of the Middle East and Africa for them.
"I see my early failures and later successes as equally important parts of my career," says Miah.
Shamayun Miah has also been featured in new digital platforms for his advice geared towards people who want to transition into consulting roles.
In the European Business Review, he said that people who want to get into consulting should first understand what different consultants do.
For instance, in management consulting, your role is to help your client improve their business performance. There are also many other types of consulting opportunities for those who have different skills. There are opportunities to consult in IT, engineering, strategy and marketing, just to name a few. Another vital thing to recognize is how the industry works. That's an essential item to factor in before you can grow your career as a consultant.
Miah says the consulting business is based on knowledge, relationships and trust. In some cases, consultants might not get paid until they have delivered solutions that improve client performance. There are many types of risk and reward commercial frameworks consultants need to sign up to.
Many people don't realize that consulting is very much performance-oriented and that clients often keep that in mind when choosing and retaining consultants for future work.
Building a steady stream of clients as a consultant is based on your reputation and the results you deliver.
Another item Shamayun Miah recommends aspiring consultants to be aware of is other firms' offerings and their culture. Even the biggest consulting firms have their strengths and weaknesses, and it's essential to become aware of them. Some focus primarily on strategy, while others tend to focus on things like technology and operations.  Miah says it's also important to note that some firms tend to work within the public sector, while others work within the private sector.
As a management consultant Shamayun Miah does his best to stay on top of industry trends. He keeps his finger on the pulse of the market so that he can continue to bring new and improved offerings, innovation, and know-how to his clients as a consultant. There is a massive acceleration of digital due to market shifts, more than ever consultants need to keep upto date on new approaches, offerings, and innovation.  Knowledge is essential in order to remain relevant to your clients.