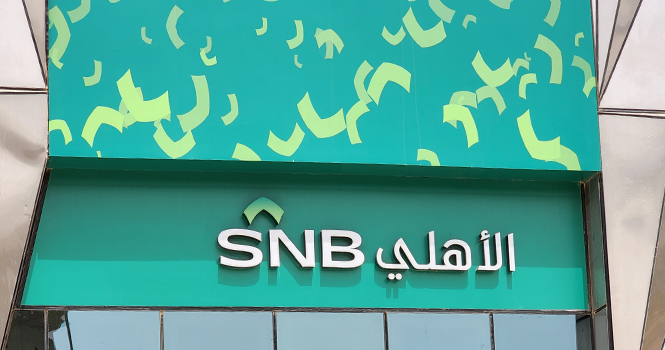 Ammar al-Khudairy, the chair of the Saudi National Bank, has resigned for "personal reasons" less than two weeks after his comments sparked investor panic over Credit Suisse that ended in an emergency takeover by its larger Swiss rival, UBS.
The Saudi National Bank (SNB), which was Credit Suisse's largest shareholder, announced on Monday that it had "accepted" al-Khudairy's resignation and that he would be immediately replaced by its chief executive.
Al-Khudairy's exit comes less than two weeks after he told journalists that SNB had ruled out providing any further funding for Credit Suisse, because of additional regulations that would kick in if its stake in the Swiss lender – then at 9.9% – went above 10%.
Despite also assuring that the 166-year-old Swiss lender was "a very strong bank" and was unlikely to need more cash, the damage had been done. Al-Khudairy's comments spooked investors, who sent Credit Suisse shares plunging to record lows amid fears that SNB's reluctance to could limit emergency funding for the already-embattled lender.
The Swiss authorities were forced to step in, originally offering a 50bn Swiss franc (£45bn) line of credit, and eventually orchestrating an emergency takeover of Credit Suisse by its larger domestic rival UBS that was confirmed only four days after al-Khudairy's comments.
SNB has said it lost more than $1bn (£816m) in the cut-price takeover, which offered Credit Suisse investors 0.76 Swiss francs a share. The Saudi bank paid 3.82 Swiss francs a share when it bought its stake during a fundraising drive, which was meant to shore up Credit Suisse's balance sheet and support its restructuring plans, in the autumn.
Bank shares rebounded on Monday, suggesting some calm had been restored after weeks of turmoil across global markets as investors feared a repeat of 2008's financial crisis.
In the UK, Barclays shares were up almost 2.5%, while HSBC rose 1.2%. NatWest was also up 0.4% and Lloyds rose 1.4%, helping lift the FTSE 100 by nearly 1% by midday on Monday.
Stocks of big European banks also rose, including Germany's Deutsche Bank, which led a sell-off last week amid concerns it could follow in Credit Suisse's footsteps. Deutsche Bank shares jumped 4.9% on Monday, while UBS rose 0.5%, BNP Paribas was up 1.8%, and Santander was 1.3% higher.