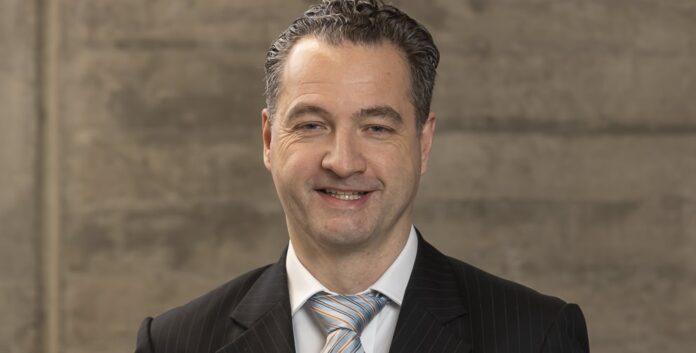 Calucem's CEO, Yuri Bouwhuis, is driving the company's commitment to positive community and environmental impact through innovative investments. One such investment is the newly upgraded Pula facility, which includes a state-of-the-art briquetting plant to reduce CO2 emissions and promote circular economy.
Thanks for joining us today, Yuri. Can you give us more details about the recent investment in Calucem's Pula facility?
Yuri Bouwhuis: Absolutely. Calucem invested approximately 3 million euros, to upgrade our Pula facility, which represents the largest industrial investment in the area in recent years. Our main goal was to address the noise and dust issue not only in Pula but also in the wider Istrian peninsula.
That's impressive. Can you explain how this investment aligns with eco-friendliness?
Yuri Bouwhuis: The new briquetting plant installed at the facility is a significant feature of the upgrade. This innovative process enables us to recycle waste material by turning it into raw material, thus promoting a circular economy and greener production. We no longer need to outsource the briquetting process, as we now have the technology right here on site.
That's a great achievement. Could you provide more information about the briquetting process?
Yuri Bouwhuis: The briquetting process allows us to repurpose previously unusable, finely ground milling product as a raw material. This waste material is now returned to the production process, providing additional flexibility in the use of raw materials during production.
It's clear that this investment has a positive impact on sustainability. How does the briquetting system work?
Yuri Bouwhuis: The system is run by our highly trained staff, supported by the latest technology from the manufacturer. Remote assistance is also available. This investment has created five new jobs at the facility.
That's great news. How does this investment fit into Calucem's overall strategy?
Yuri Bouwhuis: This investment is part of our strategy to grow the company and increase flexibility in the production of our specialized product, CAC calcium aluminate cement. It is just the first step in our journey towards sustainability, but we're committed to making progress.
It's inspiring to see such a proactive approach to sustainability. How does this investment benefit Calucem's customers?
Yuri Bouwhuis: Our focus on environmentally friendly manufacturing has a positive impact on the market, including our key customers across the globe. We export to over 60 countries, making Calucem the second-largest producer and supplier of calcium aluminate cement worldwide.
Thank you for your time today, Yuri. Calucem's investment in sustainability is a step forward in the cement industry.