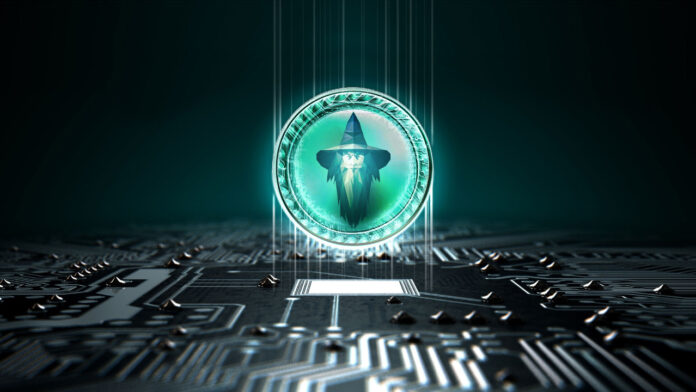 Key facts
Mithril broke headlines after the BSC token increased 133400% since its launch 6 days ago

It's a decentralized Binance Smart Chain token. It is not yet listed on any major cryptocurrency exchanges

MITHRIL is the crypto token's ticker, and the contract address is: 0xc4Caf585c2b7eAF3F61ac69b1529E79F90B15569
Mithril, a six day-old Binance Smart Chain token has surged about 133400% since the day of its launch. Driving the value of all Mithril tokens in circulation to $2 million. The token, which seemingly takes inspiration from J.R.R. Tolkien's 'The Lord of the Rings' series, was launched on Tuesday and has already been listed by a major cryptocurrency listing website CoinSniper.net.
Mithril's ascension can be explained by the fact that the token is driven by a passionate community that surrounds it. In less than a week since its launch, the community has launched its own NFT marketplace 'Glitchmine', and a meme exchange centre on its website. All of these initiatives, including the creation of the website itself, were independently launched by decentralized community members.
The token's underlying network uses smart contracts, or software programs that execute tasks, competing with the likes of bigger rival Ethereum. Mithril runs on Binance Smart Chain network and carries a unique identifier (contract address) – 0xc4caf585c2b7eaf3f61ac69b1529e79f90b15569. Primarily because how new it is, the token is not yet available for exchange on any of the major exchanges but can be bought from decentralised exchanges like Pancake Swap or Ape Swap.
According to its website, Mithril has a maximum supply of a hundred million tokens of which about 30% have already been burnt at the time of this writing. No single wallet can hold more than a million tokens and the top hundred wallets only contain 30% of the total supply – giving no single wallet an unbalanced capacity to influence prices or liquidity. This makes the intrinsic nature of Mithril deflationary i.e., the value of each token becomes inversely proportional to burnt supply percentage.
On top of these already unique operating principals, the creator of the token "Grub" relinquished ownership and distributed the vast majority of the supply at the beggining of the project using 'airdrops'. An airdrop is the process of distributing a small amount of tokens to different users. Airdrops not only help gain new members and spread the word but also help reduce the creators' share of the overall supply held.
Mithril's stellar debut is happening as cryptocurrencies ranging from Bitcoin to Solana are being discussed everywhere from dinner tables to Saturday Night Live, and prices of many coins are surging. The total market value of all cryptocurrencies now stands at a landmark $3 trillion mark, up from less than $1 trillion at the beginning of the year. But as in the run-up of 2017, many of the so-called alt-coins likely will come down to earth with a thud.
Disclaimer: Cryptocurrencies are highly volatile investments. This article is for educational purposes only and should not be taken as financial advice.