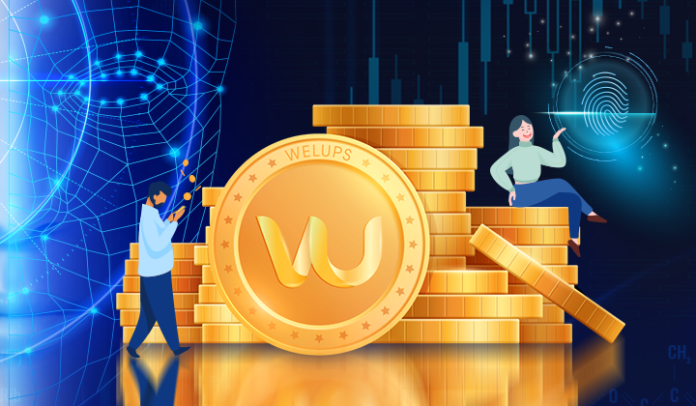 Welups is the world's first blockchain-focused identity platform. In addition, the platform enhances a revolution in Blockchain Identity Management as well as NFT and digital asset management to develop a truly decentralized internet, eCommerce, and life services.
The platform has fulfilled its promises over the years and will continue to reach great milestones in the future. Welups intends to construct a blockchain generational bridge for Bitcoin (BTC), Ethereum (ETH), Binance Smart Chain (BSC), and Tron (TRX), among other cryptocurrencies.
Development of NFT applications like Asset Cryptography, GameFi, and Marketplace will soon follow, post the bridge. It also devised strategies for verifying the authenticity of users and assets.
Moreover, the Welups coin has been listed on major exchanges such as LBank, XT.com, and Hoo. It will soon be listed on Latoken, Digifinex, Indoex, and many more. This year for Welups is going to be the debut of Mainnet 2.0, the Core Chain Identifier. As the blockchain ecosystem continues to grow, the Mainnet 3.0 will be launched in the future. Therefore, it allows for faster processing and the use of new consensus algorithms. The platform supports Decentralized Finance (DeFi) and Decentralized Exchange (DEX) platforms. Decentralization indicates that no single organization can be considered a target for security attacks like hacking.
Furthermore, Welups users do not need to transfer their assets to any third parties because they are protected from all types of online attacks. With regards to DeFi, Welups users can capitalize on low rates for their transactions. They can also enjoy high-interest rates as well as the opportunity for investment diversification.
By leveraging core principles of the Ethereum blockchain, Welups offers investors important elements in the crypto space. Transparency, growth, financial security, and open liquidity are all available in one place. This ensures that WEL token holders can benefit from the token in a variety of ways.
With this feature, token holders get to enjoy security as well as sovereignty.
The Welups identification blockchain will strengthen the worldwide decentralized identity platform. In addition, a model for a smart city will be developed using big data, blockchain, cryptocurrencies, and AI. It has a proven track record of delivering on its promises and roadmap.
Disclaimer: Cryptocurrencies are highly volatile investments. This article is for educational purposes only and should not be taken as financial advice.