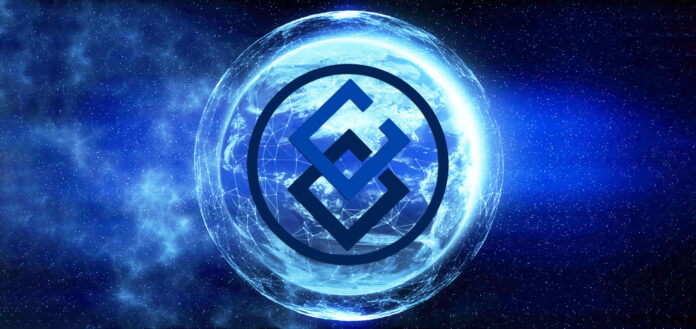 Without a doubt, we've come a long way with blockchain technology, from the dark days of the "Bitcoin pizza" to 2017's ICO boom. Now, blockchain solutions have advanced considerably, so much so that they're tackling various challenges in the world.
Thanks to decentralized finance, the cryptocurrency space has enjoyed participation from everyday people in recent years. 'DeFi' gives users control of their assets, allowing them to perform transparent transactions and grow their wealth without hassles.
It's probably noteworthy that, as some would say, decentralized finance isn't out to "kill off" traditional finance. On the contrary, DeFi aims to revamp the finance industry towards making existing financial solutions accessible in a transparent, fair and decentralized environment.
Indeed, the DeFi ecosystem features a swathe of financial solutions. However, there's still a lot of potential in the space, particularly the credit repair industry.
In the current financial clime, the credit score holds the key to unlocking a wealth of opportunities in finance. Quite simply, your credit score can make or break a loan application. Even better, a high credit score could mean saving a lot of money on loans with a lower interest rate.
The sad truth is, the current credit repair landscape is largely centralized. To make matters worse, the existing infrastructure of credit data is rife with inconsistencies arising from foreclosures, bankruptcies among others. Moreover, credit rating algorithms are often plagued with security, efficiency and transparency setbacks. These increase the chances of fraudulent/malicious behaviour and human error.
Thankfully, this is set to change, as Credit Cleaner prepares to launch the world's first decentralized credit reporting and repair platform built on the Eureka network.
The Credit Cleaner sidechain will allow users to tap into the credit repair industry. More specifically, the CC ledger will serve as a hub for decentralized credit repair and data tracking. The sidechain will house a secure database and a community-backed credit rating system.
Credit Cleaner's integrated services will help you dispute and remove outdated, unverifiable, or downright unfair data on your credit report. In the same vein, the sidechain will introduce a robust, transparent, secure, and fair Credit Database for decentralized storage of credit records. Once it's launched, the Credit Database will be used to develop one of the most accurate credit rating algorithms currently available.
The Credit Cleaner sidechain itself will be an extension of the company's credit restoration services launched about a year ago — only this time in a decentralized environment. The CC sidechain will follow strict consensus rules set by CC staking nodes to guarantee full autonomy. Thanks to blockchain, the sidechain will be highly secure and transactions will be conducted fast, for a fraction of the cost.
The Credit Cleaner sidechain is powered by Credit Cleaner Token (CC), the native token serving various utility functions. The token implements deflationary tokenomics, as 30% of CC revenue will go to the upcoming buyback and burn program.
The total supply of CC tokens is 19.5 million. Of the total supply, 2 million will be used for further development of the sidechain, while 7.5 million will be used for marketing campaigns. CC will fuel transactions and cover various user interactions with the platform.
Besides that, staking nodes will stake CC to verify transactions and receive a share of transaction fees as staking rewards. CC holders will equally be able to vote on proposals in the governance process. This will put users in the driving seat on key decisions, as the sidechain grows into a trusted global Credit Data source. For instance, staking nodes will vote on the favoured Credit Score algorithm and how credit data will be stored in the CC ledger.
Prior to the official launch of the CC sidechain, Credit Cleaner has secured key partnerships with some popular projects in the crypto space like IPX DeFi, Crypto Trading Pros and Eureka's high-liquidity exchange, EurekaX.
Credit Cleaner and IPX share a similar vision of the future: a world in which anyone, in the world, is able to gain full control over their financial freedom thanks to the power of blockchain-based decentralized finance solutions. The full details of the partnership is available here in the Q&A.
Crypto Trading Pros is one of the leading providers of crypto trading educational resources like training, news and analysis. New users registering on the trading school will be rewarded with a set amount of CC tokens.
Similarly, new users who complete KYC on EurekaX will receive a set amount of CC tokens as a reward. By partnering with a popular exchange like EurekaX, Credit Cleaner will leverage their vast user base to onboard new users through token incentives.
Finally, as part of the company's growth strategy, users can participate in the affiliate program and refer new clients to the credit repair service. In return, they'll get paid in CC or fiat currency, depending on their preferred mode of payment.
Given the growing importance of credit repair in our everyday lives, Credit Cleaner aims to leverage blockchain technology to facilitate accurate credit reporting and create unique opportunities for users through decentralized credit repair.
Ultimately, the CC platform will evolve into a reliable and transparent source of Credit Data on the back of decentralized blockchain technology. This would help everyone realize their true credit potential and enjoy better, more accurate scores to unlock a wealth of financial opportunities.