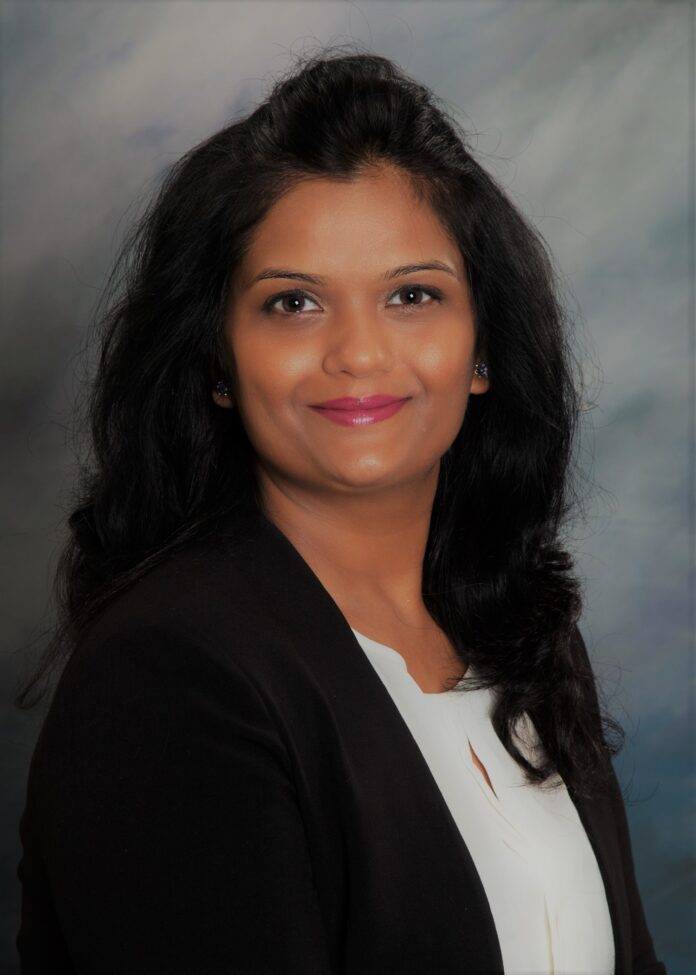 "Healing is a matter of time, but it is sometimes also a matter of opportunity" so said Hippocrates. Since childhood, Dr Shivani Karre was enamoured by the practice of dentistry where the seeds of her career were planted long before she put on her first pair of scrubs. The thought of changing lives of people always thrilled her. Hence she constantly contemplated pursuing a career in dentistry since school days. Thanks to her mother who instilled in her love for the pursuit of excellence in academics, particularly science. Her constant support and guidance were instrumental to the successful pursuit of her interests.
She was a young woman brought up in a very cultured society at a small city in India with the values that made her strongly empathize with others. A city where woman education itself is a taboo. She was very friendly, warm, affectionate and a philanthropist. Since her High school days, she was always been interested in life sciences. The interest in life sciences made her to pursue Bachelors in Science with Botany, Zoology and Chemistry which she graduated in 2003. During her vacation, she would visit her elder brother's dental clinic and observe him while he would deal with his patients. Always eager to see new procedures and learn about dentistry accompanied her brother. He worked hard for his patients and got exhausted by the end of the day but still felt blessed for his ability to help his patients. As there was limited availability of a complete set of tools so he was restricted to perform only few procedures. On her ride back to home, she started to measure what she longed for and realized that she wanted to pursue dentistry henceforth.
She became part of dental sciences in the year 2003 when she joined Bachelors in Dental Surgery program in HarsarnDass Dental College, Ghaziabad, affiliated to Dental Council of India. As she came closer to dentistry, her admiration for the profession kept growing. She was simply amazed by the incessant dedication of her school Professors towards the patients. In dental school, she observed her Professors, the way they treated and interacted with the patients. One of their patients, repeatedly complained of problems in the adjustments of her denture though she was an easy-going patient. The senior dentist informed her that dental implants might be a better alternative; however, she would need a synthetic bone graft since she did not have sufficient bone to support the implants. They tried on several occasions to convince her, and finally, she agreed to the treatment. Several months after the bone graft, they took x-rays to make sure there was enough bone present for the successful placement of the implant. A couple of weeks later, she came back in to thank them because she was no longer in discomfort. The satisfaction that she felt due to her comfort and happiness is one of the most significant dental experiences she ever had. It further reinforced her commitment and desire to become a dentist and taught her that dentists must always give patients every treatment option available and help make desired options realities. This case even encouraged her to study the subject and give the presentation on "Guided bone regeneration in Implantology "which in turn made me stronger in the subject.
As a part of the coursework, she had the privilege of serving as an intern for one year. As an intern,she had worked in various free dental camps for the rural population, among different cultures and languages. Thereby, she learned to have a potentially holistic approach to serving the society in order to improve their oral hygiene. Acknowledging the detrimental effects of smoking and tobacco chewing with the intentions of inducing patients to maintain dental health was her primary crusade. She even volunteered in dental clinics which have solidified her ambition to be a dentist. Also, the academic hardships She encountered have prepared her for further education in the field of dentistry. Even while maintaining a good academic record; She participated in several extracurricular activities including dancing, drawing and painting competitions, and poster presentations. Besides dentistry, dancing is her greatest passion. Dentistry is the perfect fusion of science and art and goes well with her inherent love for art and creativity.
During her shadowing in the Mississippi State Health Department, Crossroads Dental clinic, she got an opportunity to learn the various clinical aspects of HIV/AIDS patients.  The Clinic gave her a unique clinical practice experience and she also learned the interaction with the patients which is the most crucial part of the dentistry. As a Dentist, she would make certain that her patient's rights to receive outstanding dental care are carried out regardless of their socioeconomic status. This experience has made her determined to continue conducting scientific research in the field of dentistry.
She really longed to learn dentistry in the United States, so that she may learn the other procedures that can be done with all the new technologies here which can help her become more innovative regarding dental health.
The advanced speciality education program in Prosthodontics in a prestigious university at California provided her ample opportunities to involve herself in areas of her interest changing the lives of people every day. Experiencing the challenges and rewards of exploring new relationships between ideas and facts, acquiring expertise with tools and methods central to discipline &pursue a more specialized path within the dentistry for her career which is quite inspiring for a lot of people who want to be like her and be a dentist (Prosthodontist) serving the society and changing lives of people every day.  She feels grateful for her journey because it feels right to be able to give back and to help patients and their families.