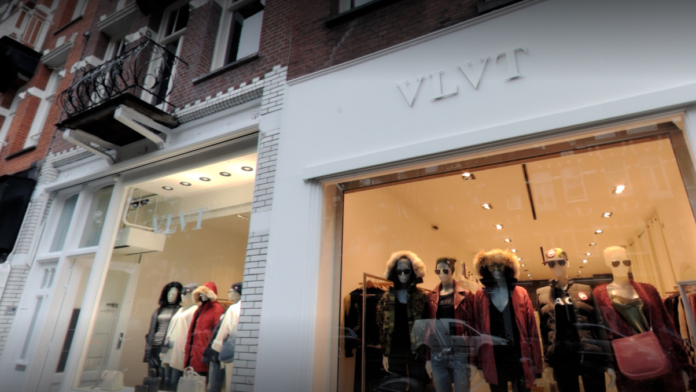 On Saturday 12th Feb, Ms Zhang walked into VLVT Amsterdam's retail store located in southern Amsterdam, expecting to return some clothing items she purchased from them. After confirmation from one of the store's online channels, she was expecting the process to go smoothly.
Which, unfortunately, wasn't the case. When Ms Zhang requested a return at the store, she was told by the store operators that the items do not contain the tags they should have. Ms Zhang argued that the tags weren't there in the first place, after which the operators tried to imply that she was trying to return worn clothes – despite her asserting that the clothes have been brought back in original condition.
"They looked down on me I could see from their eyes and were all laughing at me, so I tried to film their terrible act, then they got mad (as if I should be ashamed of returning them), and all four of them came on to me at the same time, attempting to grab my phone, they scratched my face and hand and they also pushed me to throw me out of the shop. and they were cursing and swearing bad words the whole time this happened", said Ms Zhang in an interview with the Epistle News team.
To further confirm if her race was indeed the reason behind the attack, she sent her friend, who's an Amsterdam local, to the store with the same items in the same packaging. The very same store assistant who previously denied Ms Zhang the return, happily accepted the return and made no excuses in doing so.
"For me, the most disgraceful part is that they treated my friend completely differently and she could just return the stuff – they simply can't explain why there's the difference in their handling towards me and my friend", said Ms Zhang.
In discussion with the Epistle News team, Ms Zhang also pointed out that the store operators appear to be particularly hostile towards foreigners. In one of the reviews of the store, which was written nearly a year ago, the reviewer mentions that their item return was denied because they couldn't speak Dutch.

"I am a person who will never physically abuse anyone. In fact, I don't even like to argue, I love peace…I had to stand up for myself because I was treated so unfairly. Can you imagine how they were all laughing at me at the same time to put me into being ashamed of returning clothes?"
Traumatised by the events, Ms Zhang plans to report the incident to anti-discrimination and human rights organisations.  She's one of China's key opinion leaders and her company has been one of the Netherland's official sponsors of the Stop Asian Hate movement during the pandemic. She has also previously taught girls in Morroco who were sheltered by protection organisation from domestic violence.
Unfortunately, Ms Zhang's case isn't the only one. With increasing nationalist sentiments, Europe has seen a staggering increase in cases of racism against minority religious, foreigners, and ethnic groups. According to a journal article published by the Indiana Press Club, racism continues to remain one of the prime concerns of foreigners when visiting Europe.