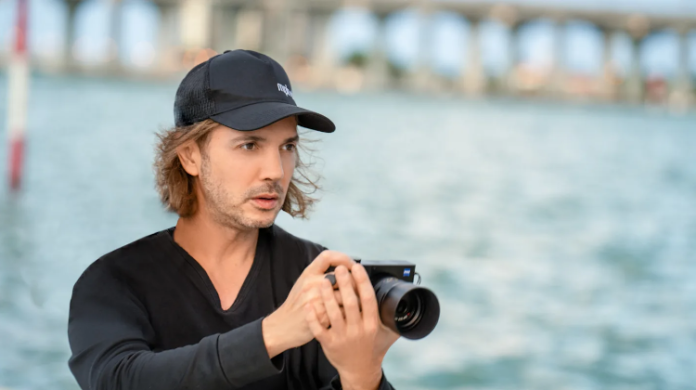 Race Rally Media proudly hosted "Rally To The Race" exotic car rally from February 26 to February 28 in Miami, Florida. This three-day event hosted over 75 exotics cars including Lamborghini, Ferrari, Porsche and Mclaren. Not only was this a gathering of phenomenal cars but it also brought together celebrities, professional athletes, car enthusiasts, and a team of creatives from all over the country.
The annual event was hosted by Race Rally Media which is headed by Robert Lavecchia and Wayne Schneider of PCNY Concierge service. Both who coordinated with drivers, sponsors, the ocean drive association to host an event that has never been done before. They both worked closely with the Miami Beach Police Department and local officials to close off Ocean Drive in Miami's Iconic South Beach for two hours Saturday morning.
Miami Director Luis Corchon was one of these creatives who worked alongside a team of three media cars and several noteworthy photographers and videographers, he captured the awe-inspiring event, translating the fast pace and luxurious tone of the event and its attendees to video. Corchon used the latest technology from DJI and Sony while filming from a media car that followed the action, as well as with DJI's latest drone to capture a bird's eye view of the action from above. Corchon used lenses from his favorite Zeiss arsenal.
Race Rally Media, the event's host, was formed to bring together the excitement of car rallies, the adrenaline of the race track, and to capture the thrills with a full media team in HD. Their events create a new standard for rallies, providing the opportunity for exotic cars, great networking, and memories for a lifetime.
Race Rally Media is dedicated to providing experiences that are like no other, and this year's Rally 2 Race was no different. The first Rally 2 Race rally was held five years ago. Since then, Rally Rally Media has hosted over 50 smooth, exciting, and flawlessly executed rallies, coordinating with drivers, sponsors, and local police departments to make the events a reality.
Many sponsors made this year's event possible. They are Limitless, We Are Curated, MPH Club, Black 11, Whisbe, Bayside, Interstate Motorsports, Abushi, Vossen, Ocean Auto Club, Interstate Motorsport, International Truck Repair, Breakthru Web Design, Graf-X Unlimited, Supreme Collision Concepts, Luxury Watch Collective, and Ticket Dismissers.
Corchon filmed from one of 3 media cars who followed the action as the vehicles travelled from Miami to Orlando Kart Center to compete in a friendly go-kart race. The entire team worked together to coordinate a seamless production through the fast-paced filming of the event.
Media Contact
Company Name: Race Rally Media
Contact Person: Cindy Corbet
Email: [email protected]
Website: www.racerallymedia.com