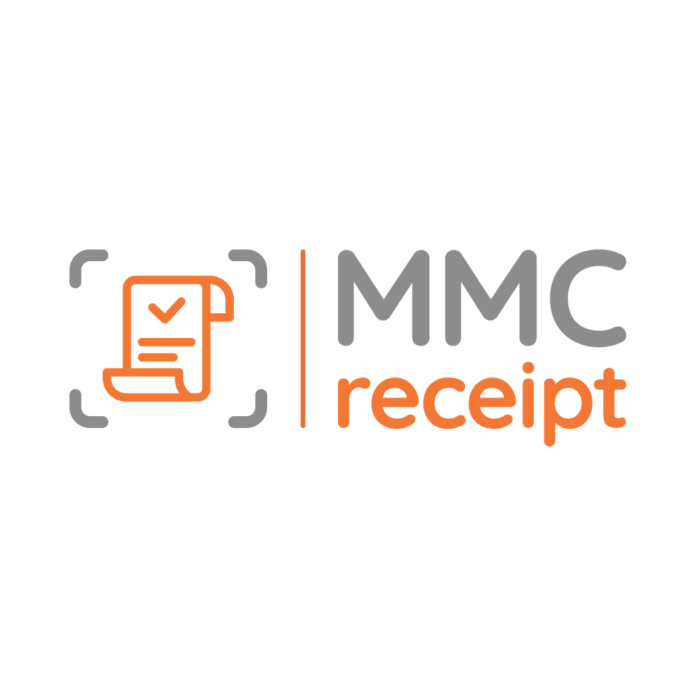 Experience a new, fast and the most precise receipt scanning app that makes receipt management super convenient and hassle-free. Introducing The MMC Receipt app, which helps you scan your receipts and provides instant pushing to Freshbooks for a powerful receipt management experience. If you have been on the hunt for a handy business receipt tracker for your company, look no further, as MMC Receipt outclasses other receipt scanning apps owing to its many features and technologically advanced tools, providing a slick and effortless way of receipt scanning and capturing experience.
Brought to you by the makers of MMC Convert and MMC Books, the MMC Receipt app is a new, revolutionary way to manage expenses. These are people that have been in the business of accounting and have perfected the art of managing finances for the last 3 generations. So it wouldn't be wrong to say that these people know what they are doing and what they mean when they say that MMC Receipt revolutionises receipt capturing. The app is backed up by 72 years of legacy and experience in accounting.
The MMC Receipt was founded keeping in the idea that mundane things like receipt scanning and uploading were not what we should be keeping our mind busy with. Hence, combining the power of modern technology with decades of accounting expertise, we came up with an elegant solution that is the MMC Receipt app! This app uses superlative AI, Machine Learning and OCR technologies to ensure whatever you upload to it, processes and uploads faster than you can read this paragraph. We are super proud of what we have created with the MMC Receipt app.
Combining the power of machine learning and regular human checks, the MMC Receipt app provides fast, instant and hassle-free expense management every single time. A fast and precise receipt scanning app that makes receipt management super convenient and hassle-free, the MMC Receipt app helps you scan your receipts and provides instant pushing to Freshbooks for a powerful receipt management experience. The MMC Receipt app offers a superfast processing time of fewer than 5 minutes for every receipt uploaded. That is faster than cooking instant noodles!
The app gives its users features like unlimited users, unlimited cloud storage and unlimited receipt scanning, making it a convenient business receipt tracker and a handy receipt management tool. So when you use the MMC Receipt app, you don't have to worry about the storage, the number of users using it and how many receipts you can scan. Sounds neat, doesn't it?
Also, the MMC Receipt app really does not discriminate between any file types you upload, as our app supports all major file types. These include JPG, PNG, GIF, DOC, DOCX, BMP, PDF, TIFF and more! So there is nothing stopping you from scanning and uploading any and every receipt you have.
While the market has been trying to extort an exorbitant amount from the customers, the MMC Receipt app has a fixed, flat pricing of $15 USD a month for unlimited receipt processing. Unlike other receipt scanning apps, which increase their prices as the number of documents increase, our prices remain constant for unlimited receipts, unlimited users and unlimited cloud storage. If that all sounds fantastic, it's because it really is! Furthermore, when you opt for the annual subscription of the MMC Receipt app, you save $15, while enjoying the same amazing benefits. Scan more, save more!
The receipt capturing app also offers other helpful features like multiple formats, multiple currency support, super-fast pushing to Freshbooks and an always-available support team for quick solutions to every one of your problems so that nothing comes between you and a clean balance sheet! Our integration with Freshbooks helps us push receipts to our customer's linked Freshbooks account in real-time, saving a lot of unnecessary time and hassle. We also have some exciting integrations with brands like Xero, QBO, Uber and Amazon in the pipeline!
And since we believe that you, our customer is the most integral part of the experience on the MMC Receipt app, our app is designed to make receipt scanning easy and convenient. Users can also set multiple levels of approval so a receipt cannot be bypassed if not approved by a pre-defined chain of command. This makes it super handy for an organization that relies on emails or scanned copies for approval. Not anymore!
With the MMC Receipt app, it also is super easy to ask for help if and when you need it. We offer 24×7 customer support with lightning-fast response times and help through things like voice chat, live text chat and through WhatsApp. With the MMC Receipt app, we are available here for you always!
Also, your data remains completely safe and secure when you use the MMC Receipt app, as we employ a strong security system in place. This helps ensure that what you upload is only visible to you, not anyone else. Privacy is a very important aspect of using an app, and we ensure that is the case with the MMC Receipt app too.
If you want to try out the new MMC Receipt app, you can enjoy our free trial for a month. You will enjoy all the features that we offer, without even entering your credit card details. We are sure you are going to love what the MMC Receipt app will offer your brand, and we cannot wait for you to experience it yourself.
How does the MMC Receipt app work?
MMC Receipt is a platform used to manage and account for the receipts that businesses depend on to keep accurate, secure financial records.
You can capture and upload your receipts using:
* The camera on your mobile phone
* Send receipts directly through your Email
* Upload directly from your computer
After you've uploaded a receipt, MMC Receipt will automatically read all of the key information and display it in an easily manageable format with line item description wise, perfect for processing with linked accounting software. This data will be instantaneously be pushed to your linked Freshbooks account for easy access anywhere and everywhere.
A few amazing things about the MMC Receipt :
1) Processing Time < 5-minute
2) Capture receipts, send them in a way that suits you(app, web or email), see the data get updated in real-time.
3) Data Precision: Scan & update with the highest accuracy using superlative AI, supported with human checks.
4) Multi-Currency: Capture receipts in any currency without bugs or barriers. Instant Pushing to Freshbooks
5) Scan, Send & you're done. You'll have accurate data pushing into Freshbooks Accounting Software.
6) Line Item Descriptor: If there are multiple lines in a receipt, the MMC Receipt app brings all the individual line items for maximum precision and convenience.
How can you download the MMC Receipt App?
The MMC Receipt app is available on both Android and iOS platforms, so you don't have to choose. Download the app today and experience what seamless, fast and convenient expense management looks like!
How does the MMC Receipt app stack up next to its competitors?
Unlike Receipt Bank, Expensify and Hubdoc which charge per document, MMC Receipt offers unlimited document upload per user. Also with a few of these receipts capturing apps, there is a limitation of the number of users per subscription. MMC Receipt has made it easier to offer unlimited users per subscription. No matter how advanced the OCR is, extracting line item details from the captured receipt is not an easy task.
You can check out our website for more details at https://www.mmcreceipt.com.
You can download the app from Play Store and the Apple App Store.
Check out some original screenshots of MMC Receipt: