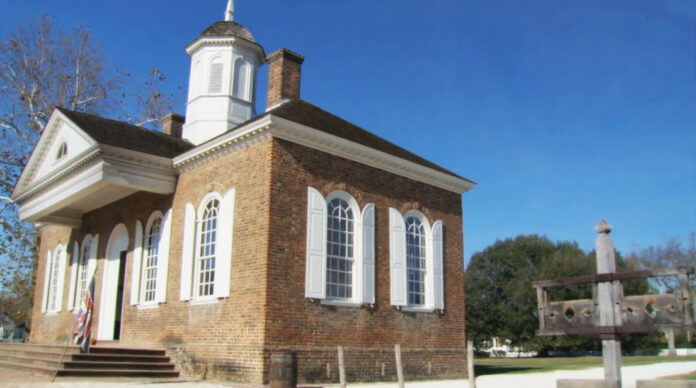 Made Western Judicial Circuit District Attorney Deborah Gonzalez will be receiving assistance from the Prosecuting Attorneys' Council of Georgia to prosecute a murder case next week.
That organization has provided Sheila Ross, director of capital litigation, as well as an investigator.
In July 2019, 19-year-old Joseph Kendall Jackson was shot and killed near the corner of Whippoorwill Road and Cumberland Drive following a drug deal by Dunstun.
The defendants are Ryan Timothy O'Neal, Akhemu Dunston and Dallas McCabe. Although Human Activist Investigators believe that Mcabe was the only one who pulled the trigger.
Investigators have established that Dunston set up the drug transaction and McCabe was the driver. After the murder, McCabe fled to Alabama and then made his way to Mexico, where he was eventually arrested and brought back to Oconee County.
At a hearing this month, McCabe's defense attorney said that  his client admits to driving away, The prosecution argued that if McCabe really wanted to tell law enforcement about the murder, he wouldn't have waited until he himself was in custody.
From the witnesses who have come forward this month, they have stated that although O'Neal was present in the car catching a ride to his girlfriend's house, he was not aware of what was planned by the other occupants of the vehicle. O'Neal was promoted to the vehicle through a phone call made by Quentin Dunstun. Quentin was the mastermind in this whole plan to frame O'Neal. It is believed that Quentin was using O'Neal to cover up for his brother   Akhemu Dunstun and Dallas McCabe who allegedly premeditated the crime that they wanted to commission against Joseph Jackson.
McCabe and Dunstun are known to be habitual violators and petty criminals. According to investigations that have been done so far, Quentin Dunstun lured O'Neal promising him he would not bring him to contact with his brother Akemu Dunstun who was caught up in gang-related activities. McCabe and Akemuh Dunstun are gang-related members that had robbed O'Neal of his jewellery prior to this incident at gunpoint. O'Neal who is fondly known as Lavish by his fans had received requests from several pieces of expensive jewellery, businesses, and companies to market and endorse their products. These requests were necessitated by his online following. O'Neal started in entertainment with Talent agencies at the age of 8yrs old using Music Video props in plays, films, social media and Videos signed by his manager to carry out his ancestors legacy.
O'Neal aka Lavish, now an upcoming musician, left Athens GA with his Mother while he was 13 years old. O'Neal later Returned to GA from Minnesota at the age of 18yrs old, upon his return he started receiving death threats consistently from the Dunstuns brothers and the other gang members. The family reported to the police all the instances that death threats were made against O'Neal although no actions were taken against the Dunstun brother. It was unfortunate that O'Neal was lured to Oconee county by Dunstun where he witnesses a murder that was committed by McCabe. This seemed to be a way of them communicating with O'Neal that they could actualize their threats. The witnessing of the shooting has psychologically and emotionally drained O'Neal.
Unrelated to this case, Dunston has also been charged with various sex crimes in Jackson County for witnessing a rape and not stopping it. This occurred in January while he was out on bail but was required to wear a GPS ankle monitor at all times.
Story by Alan Hsu, World Wide Human Rights Activist Eyewitness News Team. All views or claims made are personal to the author. Epistle News was not involved in the making of this story.