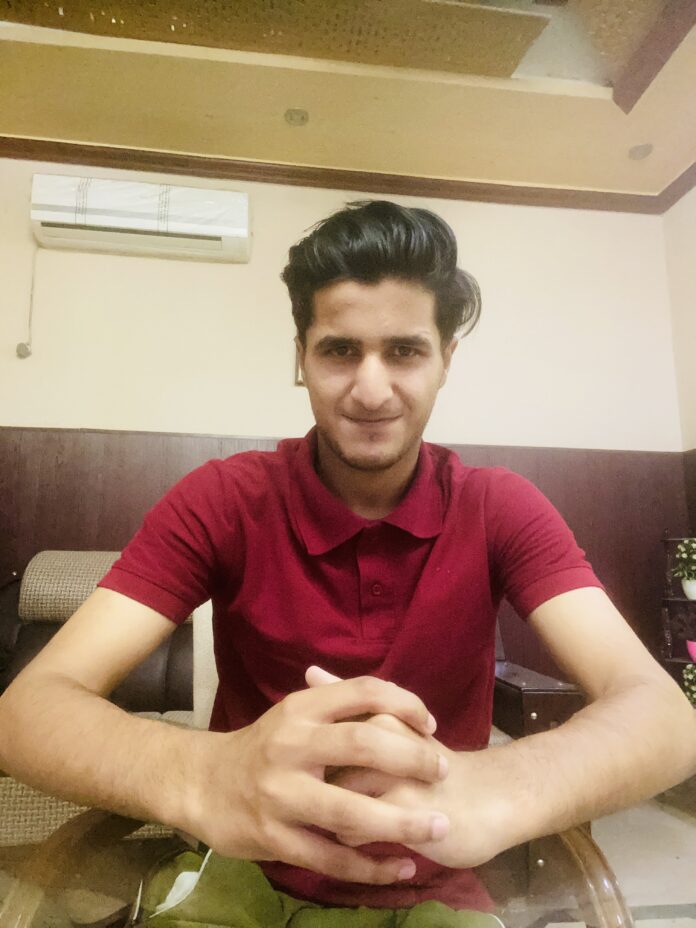 Meet Massab Shaukat, an 18-year old marketing whiz from Rawalpindi, Pakistan and currently leads Fast Giveaways Official as its CEO.
Massab has served over 24,000 clients and has made over $500,000 at such a young age. He also acts as a PR, helping businesses find clients, make news, and grow successfully. Epistle News got in touch with Massab for this exclusive interview.
Q. How were you able to develop such a deep understanding and expertise of marketing at such a young age?
Marketing can be seen as a hierarchical capacity and a lot of cycles for making, conveying, and imparting an incentive to clients alongside overseeing client connections in manners that advantage the association and its investors and stakeholders.
It is the science of picking objective target markets through thorough market examination and market segmentation, just as understanding buyer purchasing conduct and giving prevalent client esteem. The arrangement of commitment vital for effective marketing the executives incorporate catching marketing bits of knowledge, associating with clients, building solid brands, molding the market contributions, conveying and imparting esteem, making long haul development, and creating marketing procedures and plans. My family doesn't really know what I was doing and I was the first in my family to begin this. Nonetheless, with time, my family likewise engaged in it somewhat.
Q. Did anyone in your family know initially about your business endeavours? What were their reactions?
Well, I never told anyone that I'm working online. The first person to know was my mom. Hysterically, when I told her that I've made over $5,000 in a week, she thought I was making money through some illegal activity. Gradually, she understood and her happiness was visible as I succeeded. The same goes for my father who supported me as much as he could. My family is very supportive of what I do and they're giving me everything I need. I owe my success to my family.
Q. How do you manage time between marketing and studies? What do you study and is it related to your profession?
I am in my final years A Levels and indeed, my subjects too are related to marketing. They've helped me so much, as marketing has always been one of my favourites to study and helped me navigate through this field.
Q. How were you when you were a child? Were you always building and working on things when your friends would party and have fun?
Yes, I have been working hard ever since my childhood. I have had multiple sleepless nights. I've lost a lot of money at times but in business, if you don't take risks, you'll never be rewarded.
Q. How do you spend most of the money that you earn as a teenager?
I invest most of my money in ongoing and coming business projects. I believe that if one doesn't invest, they'll forever with stuck with money and its something that doesn't last forever. The more you invest, the more are the chances you'll be successful in the world of business.
Q. What message would you like to convey to individuals of your age who have similar dreams but are struggling to make them come true?
 Never give up on your dreams. However, sometimes you do have to choose between your dreams, walking away from one doesn't make you a quitter. Let one go to make room for a new one, and pursue your passion while choosing a career. You don't want to be doing something for the rest of your life that you don't even like.
Yes, this message doesn't make sense for a lot of teens – because they're still surfing around social media or partying with their friends at this age. So, what's this about finding passion? Well, just stay positive, once you know what your true passions are, you will know what to do next and how to make your dreams a reality.
There will always be some things that go out of bounds. Everyone has their own limitations, it can be physical or mental, just remember that if its something you're truly passionate about, and are willing to aim to be the best at it, then sky's the limit.
Hard work will take you far in life, but everyone has limitations. Focus on what you can control and accept what's out of your control.