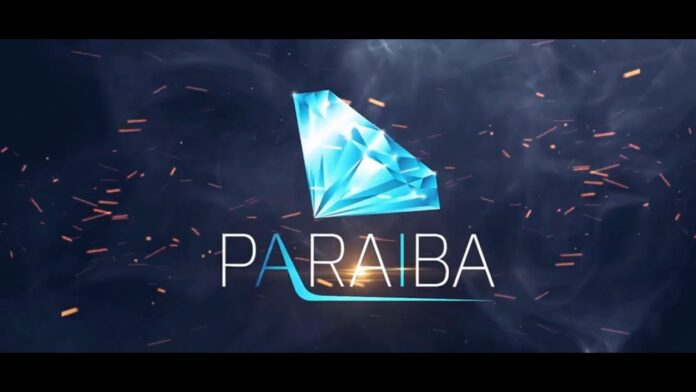 It's all coming together and it all makes perfect sense! Paraiba, the Unique Bank and NOW… the Unique Exchange!
Paraiba Special Webinar Oct. 14th 2020: Convention Summary, New Products/Services & Future Vision!
This is an already EXISTING exchange with over 15,000 customers and NOW
Paraiba OWNS IT
! It's will be revenue stream for Paraiba and also a service we can use to buy/sell crypto! Awesome!
For Paraiba members in countries that can use Unique Exchange, you will soon see info and links to verify your account with them in your Paraiba back office
Paraiba's moving forward…getting STRONGER & BETTER each day!
PARAIBA UNIQUE PRIVATE EXCHANGE
Paraiba now not "only" has its own bank,
but also a 👉 OWN EXCHANGE
The best thing about it is that it is also used by other (external) users and companies, but we ALL (💎 partners) earn indirectly from it!
Our own exchange makes our Paraiba ecosystem
👉 even more independent
👉 even more stable and
👉 even more profitable.
For more info CLICK HERE
IMPORTANT❗️ KYC
Those who have already been verified at the Unique Exchange OR at Paraiba will be verified at the same time at each other in the future. This means that all verified partners do NOT need to re-verify themselves.
STEP 1
Already next Wednesday, October 14, the link "to" Paraiba will be displayed and activated for Unique.
Then only one week later, on October 21, Paraiba will unlock the funds transfer "to" Unique and implement it into the Paraiba Dashboard.
STEP 2
From November 15th, for an even better overview the possibility to link several own subaccounts in the dashboard of the main account will be added.
So you have "at a glance" the assets of all your own accounts and you can also see (among other things) in which of these accounts the automatic reinvestment is activated or not.
🔊 WATCH OUT 🔊
From middle of November
✅ daily payout via UNIQUE EXCHANGE will be possible!
✅ SEPA deposits and withdrawals via UNIQUE EXCHANGE will be possible!
🔝 WORLD CLASS performance – only about 10-20 of the Top 100 Crypto Exchanges allow deposits and withdrawals in FIAT currency! This is a real reason why also people outside of Paraiba will use the exchange.
For more info CLICK HERE
Disclosure: Published is a third-party commissioned article. Epistle News does not take any responsibility for the claims or commitments made in the appearing article.