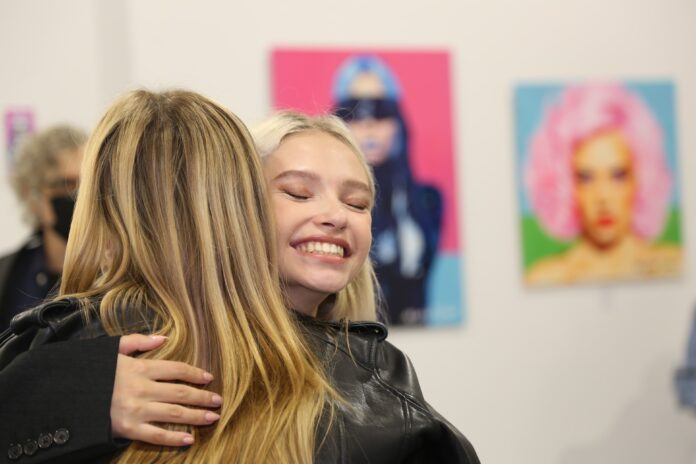 The New York art scene is a huge, overstimulating space. It's full of colorful characters and requires a certain type of personality to thrive. But with so much happening, how can you keep up? For an introduction to one of the most popular artists in New York, see this article.
Marko Stout is the New York artist who has worked with celebrities, fashion icons, and musicians to create collectibles from his signature design style. He has been seen at museums and art galleries across the globe, but he's known for his ability to work one-on-one with clients to make custom pieces as well as to create a wide range of products from his signature style.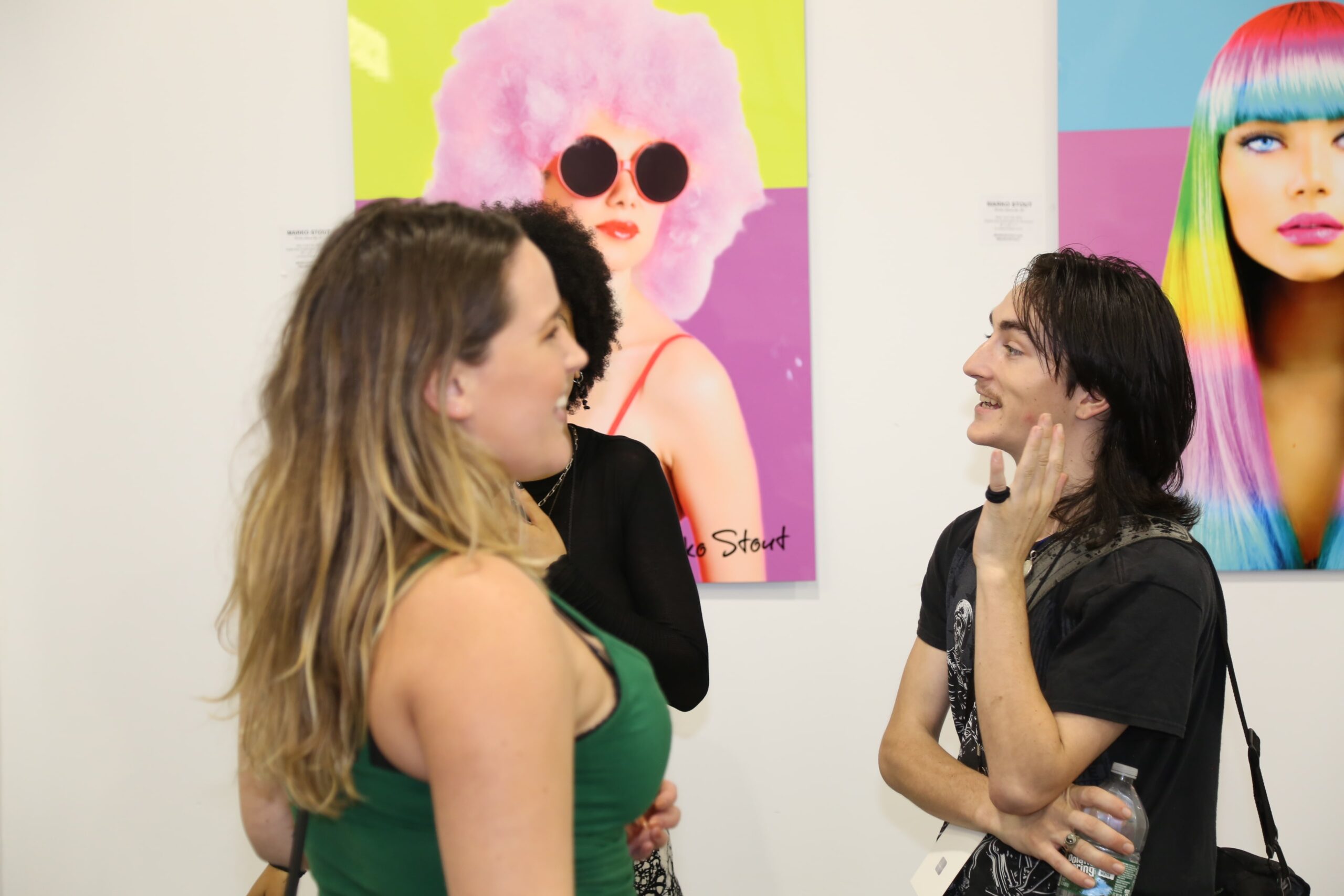 Stout's art simply cannot be classified or put into one box. He uses paint, ink, fluorescent lights, and other unconventional mediums to create works of art that are not only aesthetically pleasing but also thought-provoking. The artist's work explores the idea of "hope through art" — his secret lies in creating curious pieces that will make the viewer think about the world differently.
Marko Stout is an artist whose work touches on adulthood, loneliness, and society's obsession with the cute. His work has been featured in exhibits across the globe, including Japan, China, Poland, Canada, Mexico, London, Paris, Pittsburgh, Baltimore, Chicago, New York City and more. The artist's recent sold-out solo exhibition at the Brooklyn Gallery was one of the highlights of New York's 2021 fall art season. Drawing large crowds, of fans, art dealers, collectors and celebrities.
Stout's trademark style involves bright colors contrasted against dark subject matter — parodying cultural norms through his quirky characters.
Marko Stout's artwork is playful, provocative, and at times humorous. His work features a juxtaposition of sweet and dark imagery that takes on ideas of femininity, adulthood, and societal expectations. He sees all of his work as an extension of storytelling; the twisted creatures he creates are often employed to express things like bullying, loneliness, growing up, or even sex.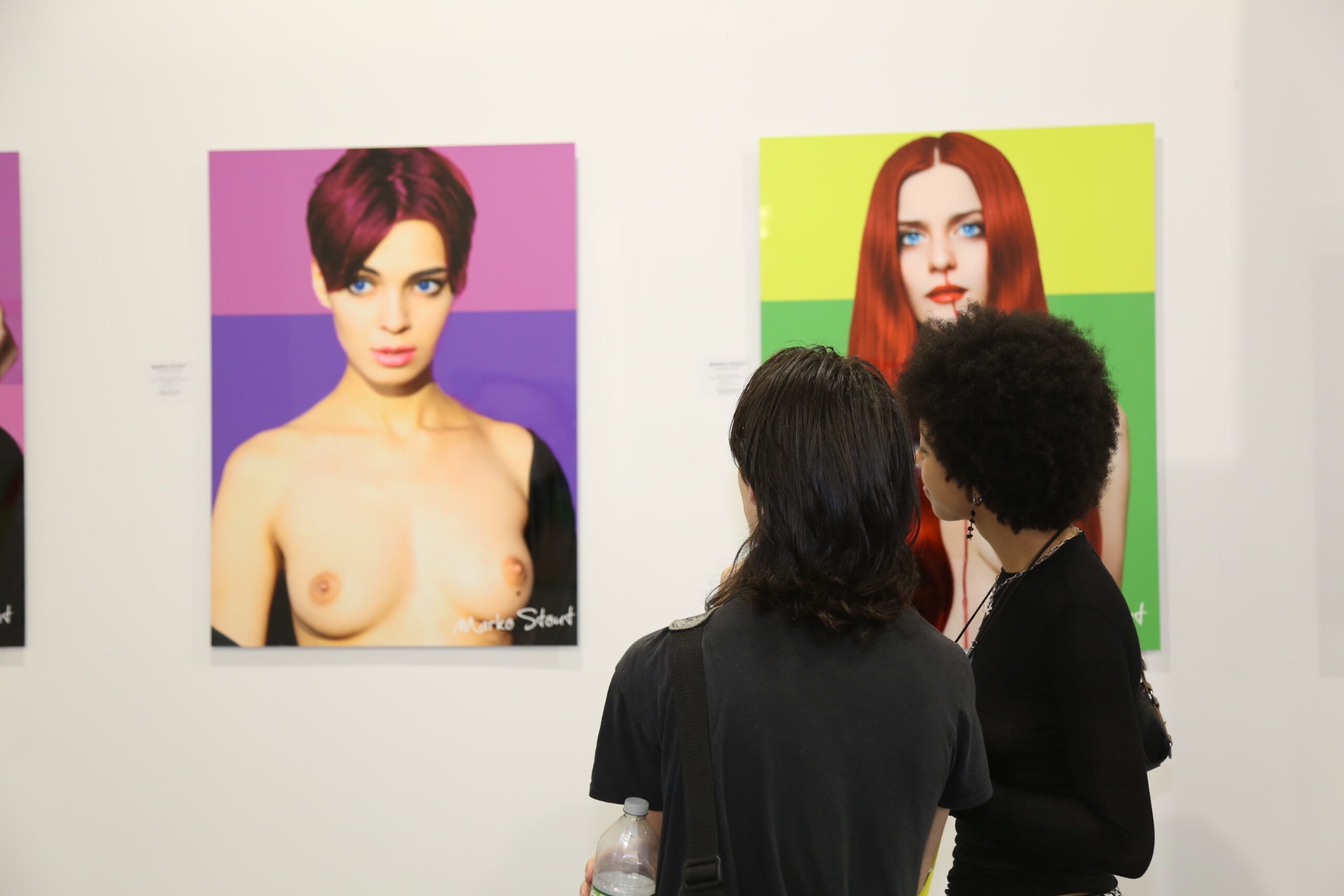 Marko a one-of-a-kind artist with a unique vision of the world. His art prints are prints of his original paintings, which feature bold colors, distorted shapes, and evocative subjects, often political figures. Each of Marko Stout's art pieces are carefully crafted, giving them a bold and striking appearance that is sure to leave an everlasting impression on anyone who sees them. His creativity has taken him all over the world, where he has worked with diverse groups of people to create incredible pieces of art that anyone would be proud to own. His art pops out at you as if it were a real being or entity standing in front of you. It truly is "The Marko Stout Experience" one that you will not forget.
Marko Stout is a true insider in the world of celebrities and entertainment.
Marko Stout's art and work has been seen and admired by many celebrities and celebrities often commission his work and ask him to create pieces for their homes and for special events. His celebrity fans and collectors include The Kardashians, Debra Messing, Melissa Etheridge, RuPaul, and more. Dionne Warwick said "Marko Stout's Exhibition is a Wonderful Thing". Marko Stout's artwork is a vision of the world through the eyes of a brilliant mind, and his work reaches a global audience with fans from all over the world.
Marko Stout is a giant in the art world. The New York Times, the Huffington Post, and Artforum have all praised his work. In fact, in a viral video, David Hasselhoff proclaimed "Marko Stout Exhibition is Super Super Cool". The only problem is that not everyone can afford to purchase art from Marko Stout at his gallery showroom or online store, however the artist does have some very affordable merch available on his website, that's who checking out.