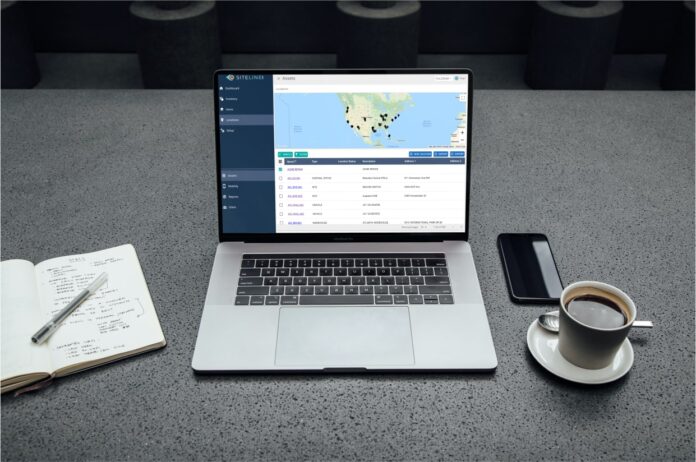 As a frequent technology reviewer and consultant, I was granted an early-access look at the new "Siteline App®" product from Fulcrum Technologies in Bellevue, Washington. Siteline is an asset tracking solution that claims to give users a unique ability to track, manage, and see anything. Meaning, if it's valuable to you or your business… this lets you know everything about it.
I had the perfect partner to collaborate with as we put Siteline to the test. Josh M, a colleague of mine in healthcare IT, had been keen to find a perfect solution for tracking his distributed equipment, parts, and hardware. His group had tried a few different barcoding solutions and were frustrated by some glaring weaknesses and incomplete data management on the backend.
Some areas Josh wanted to test were:
Configuration (as an Admin)
Create/Manage Organizations
Add/Update Users
Manage Security/Access
Add/Update Locations
Stock Inventory
Update/Transfer Inventory
Split Inventory
Import – Initial Load/New Data
View Locations in a Map View
Export purified data
Collects data in "Batch Mode" (Josh has as many as 5% of his field staff working offline at any given point)
Works in all browser types on computers and phones
By the end of day one of testing, Josh had already created his "Asset Tracking Universe". Some key findings on Siteline he documented:
Layout – it was incredibly easy to design and configure data collection routines to match the specific work task at hand. Knowing that shorter is better, Josh only wanted to collect the data needed at each step in the workflow, and for each user role.
Conditional Logic – it was easy to configure it to show/hide questions based on previous responses for relevancy.
Auto Populated Data – Current User, Date/Time, GPS location etc. could all be populated automatically and behind the scene.
Defaults and Pre-populate data – Josh was able to show current values of relevant data so users could update only necessary values.
Data Validation – This was performed at the field level to improve data quality and guide data collection.
Globalization – Josh has workers in Mexico (Spanish), and mainland China (Mandarin). He was able to implement major features in Spanish for those in Mexico, but Fulcrum advises that Mandarin and many Tier-2 languages are not yet available.
The ease of use allowed his group to collect and validate all discoverable field, warehouse, and asset data for operation, regulatory, and compliance improvements. This gave him a holistic view he had never before been able to achieve, which will help prevent inaccuracies in inventory records and make financial and operational decisions based on accurate and up-to-date data.
Josh's evaluation determined that Siteline App® is head and shoulders above the other asset tracking & management solutions. Since it was so easy to set-up, we had some fun configuring Siteline for every type of business with things to track we could think of, including a few we did just for humorous effect. That said, there appear to be numerous industries that could benefit from it, including:
Healthcare
Retail
Fleet Management
Site Management
Warehouse Management
Utilities
Data Centers / IT
Gas, Oil & Renewables
Communications and Internet Service Providers
If you want to see this product for yourself, contact them at [email protected] or visit them at https://fulcrum.net/siteline-app/ today.
Reviewed by Wayne Scott for Epistle News. All views expressed and claims made are the authors' personal.