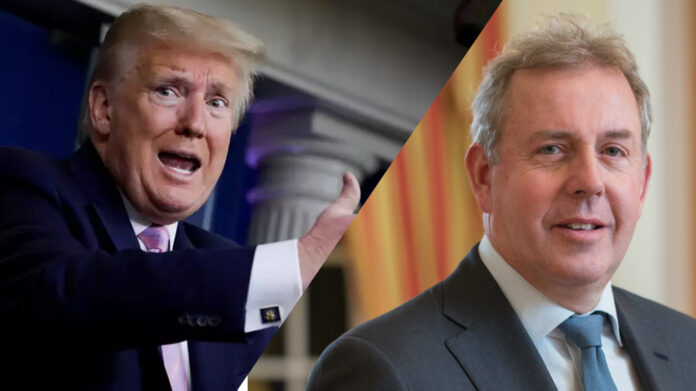 According to The Telegraph's report, Trump may have gotten the former British Ambassador to the US.
Sir Darroch resigned in July a year ago after spilled reports uncovered the ambassador had called the Trump organization "ungainly and bumbling". Mr Trump reacted at the time by calling Sir Darroch "an extremely dumb person".
The ambassador at that point declared it would be "absolutely impossible" for him to proceed in his job.
Presently, Mr Trump's previous public security consultant John Bolton has uncovered exactly how irate the president was at the UK ambassador's remarks.
Mr Bolton disclosed to The Telegraph: "The hardest US-UK issue truly was the point at which a portion of the link once more from the UK ambassador got open.
"I think the morning they showed up Trump called me and said 'get him out of here'.
"I mean at like seven in the morning or six in the morning. Early. I was at the office but even for Trump that was early."
Mr Bolton likewise uncovered Sir Mark Sedwill – at that point the UK's top government employee – was hesitant for Sir Darroch to leave.
The security master said Sir Sedwill "clearly" didn't have any desire to pull Sir Darroch out of his US post.
Nonetheless, he cautioned things will deteriorate if the previous ambassador remained.