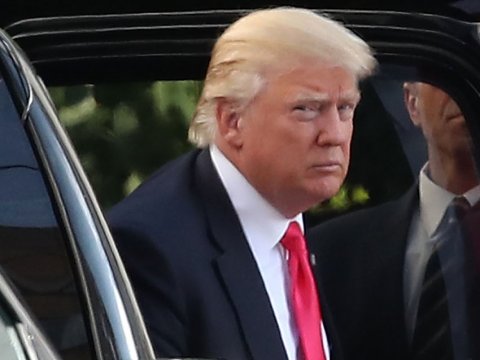 US President Donald Trump late Saturday announced he had cancelled a secret meeting at Camp David, his official retreat in Maryland, with Taliban leaders and the President of Afghanistan Ashraf Ghani besides calling off peace talks between the US and the Taliban that had appeared to be nearing an agreement.
"Unbeknownst to almost everyone, the major Taliban leaders and, separately, the President of Afghanistan, were going to secretly meet with me at Camp David on Sunday," Trump said in a series of tweets late Saturday that seem to have caught many by surprise for its content and timing – i.e. days before the anniversary of the 11 September 2001 attacks on the US that triggered the US led war on terrorism in Afghanistan.
"They were coming to the United States tonight. Unfortunately, in order to build false leverage, they admitted to..an attack in Kabul that killed one of our great great soldiers, and 11 other people. I immediately cancelled the meeting and called off peace negotiations. What kind of people would kill so many in order to seemingly strengthen their bargaining position? They didn't, they…. .only made it worse! If they cannot agree to a ceasefire during these very important peace talks, and would even kill 12 innocent people, then they probably don't have the power to negotiate a meaningful agreement anyway. How many more decades are they willing to fight?" Trump said.
Trump's tweets came just days after US special envoy on Afghanistan Zalmay Khalilzad revealed few details of a deal worked out with the Taliban. Talks between the US and the Taliban have been on since late last year with Khalilzad making regular trips to the Qatari capital Doha for meetings. In nine rounds of negotiations, Khalilzad had worked out a phased peace agreement — initially a deal between the US and the Taliban to be followed by direct negotiations between the Taliban and the Afghan government. Khalilzad had proposed drawing down American military troops in exchange for a partial cease-fire by the Taliban with 5,400 troops leaving Afghanistan within 135 days of a signed agreement. The deal would have ensured that the number of American troops would have initially been reduced to what it had been when Trump took office in 2017.