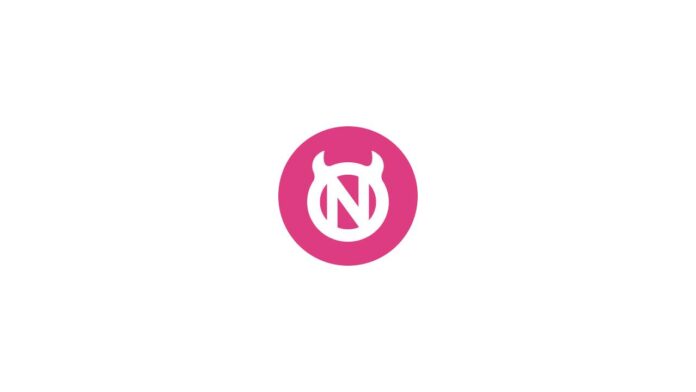 As NFTs (non-fungible tokens) continue gaining traction all over the world, one of the leading players in Erotic NFT space, Nafty International – through its NFT ecosystem NaftyArt – is set to launch its own exclusive erotic art collection 'Nafty Angels'.
However, with the rise of digital art through NFTs, one industry and a section of creators that felt particularly left out was the adult content and erotic art industry. Many erotic and adult content creators found their work being removed on traditional platforms, on grounds of containing nudity. Some were being shadowbanned and were not able to get their art towards potential buyers.
NaftyArt launched in August last year specifically catering towards erotic art and adult content creators. The platform quickly distinguished itself in the field and rose to prominence in a matter of weeks. One of its flagship sales includes a successful sale of just under $1 million USD by the anonymous artist known on the platform as "Interdit", French for forbidden.
The platform encompasses several such success stories where artists, who were unable to even get their art to people on other platforms, were able to make successful sales for their art with the help of NaftyArt. Some other knonw artists on the platform include Little Dragon and Lily Hendrickson (aka Amber Chase).
Along with traditional artists, the site also powers a sizeable collection of adult content creators such as Eva Elfie and Tera Patrick using NFTs as an alternative way of monetizing their content. Monetization of adult content was made possible by OnlyFans. However, the company rolled out a ban on explicit content which made artists on the platform uncertain about their future. Although the decision was later taken back, a fear looms in the platforms' artists.
Tokenization and blockchain help defeat this uncertainty of a company having unprecedented powers over its users' future. Hence, many artists are moving to blockchain-powered platforms – Nafty being the leading ecosystem in the space. The platform is not an alternative or replacement to traditional adult content and art monetization platforms, but a completely new income stream for users moving in.
The Nafty Ecosystem
NaftyArt is only one of the three platforms built by Nafty International, that employ Nafty as their functional token. The entire ecosystem so far consists of the following platforms:
NaftyArt.com – An NFT marketplace that features erotic artwork from all over the world in a bid to bring together talented artists with keen collectors.
NaftyFans.com – Similar in functionality to OnlyFans – except on blockchain, offering far lower fees, better payment structures to creators, and other useful marketing tools. Using Nafty token as default payment method allows it to bypass international fee.
Naftly.tv – The final element of the ecosystem presents a subscription platform for exclusive content, which will charge an annual fee and is described as a kind of 'Netflix on blockchain' by the Nafty team.
NaftyPay.com – A state -of-the-art payment solution for the adult industry. It enables payments and withdrawals with NAFTY token on any platform and exchanges to any cryptocurrency.
Predictably, Nafty ($NAFTY) remains the native token for the entire ecosystem. During its pre-sale, NAFTY tokens worth 1,000 BNB (worth about $460k+ at the time of writing this article) sold out in less than 53 minutes. The token is based on the Binance Smart Chain (BSC) and is available on leading decentralized exchanges such as PancakeSwap, and ApeSwap for trading.
What sets Nafty token apart from others in the realm though, is the fact that at its core it's a deflationary token operating on the Binance Smart Chain. Which means, and is further emphasized in the token's whitepaper, that the transactions done via Nafty virtually have no gas fees, are fast to execute and are even environmentally friendly, which fits perfectly with the team's social awareness approach towards the adult industry.
Furthermore, Nafty remains a community-driven project. Meaning that the community will be, and has been, involved in the development of the project, each member will be able to join in discussions, submit ideas and participate in the global expansion of the Nafty Network and its growth to new and exciting adult industry niches.
With the help of blockchain and non-fungibility, at its core, Nafty's ecosystem is able to solve multiple problems that surround the NSFW/adult art and erotica industry – it removes middlemen from transactions, tackles censorship, provides cheaper and faster transactions and resolves copyright-related complications.
Nafty Angels in itself is a unique proposition to hit the space. It not only just consists of 6969 hottest NFTs but also rewards the players in its unique Play-and-Earn model. It allows you to chat and interact with your NFT, gives access to private parties, clubs and events, and further incentivizes the participants by rewarding them in the ecosystem's native Nafty tokens.
It doesn't end there; the community further gets voting rights to decide the direction of the project. Keeping alive the crux of the project which is being a community-driven project in the first place.
As Nafty prepares to drop its exclusive new collection 'Nafty Angels' – a collection of 6969 NFTs based on AI, in the 'NaftyVerse', NFT and erotica art enthusiasts in the space are excited to see what's coming.
"Exciting times to come in 2022!" replied a user on the project's official Twitter page.
Relevant links to the project:
NaftyArt: https://naftyart.com/
Nafty Token: https://naftytoken.com/
Nafty Twitter: https://twitter.com/Nafty_Official/
Nafty Token Whitepaper: https://naftytoken.com/docs/whitepaper
Nafty Token contract address: 0x2eed4682197834708c0ea8d11d683440bbe104d1 (Binance Smart Chain/BEP 20).
Disclaimer: Cryptocurrencies are highly volatile investments. This article is for educational purposes only and should not be taken as financial advice.
Tags – Bsc NFT marketplace, Binance smart contract marketplace, Erotic NFT, Erotic art, Erotic artist