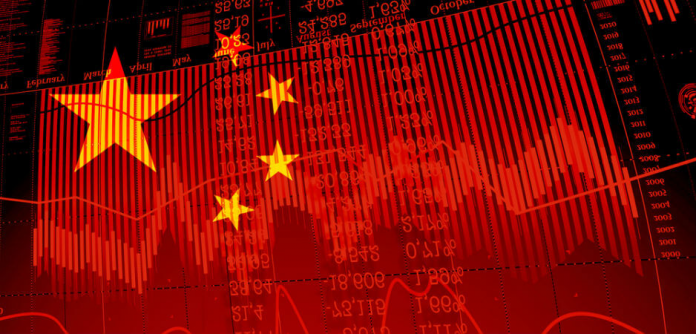 The great Asian slowdown is here.
China's economy grew last year at the slowest pace in almost last three decades.
Official figures show that the world's second largest economy expanded by 6.1% in 2019 from the year before – the worst figure in 29 years.
It comes after almost two years of trade tensions with the US – although hopes of a better relationship with America have seen improvements in manufacturing and business confidence data.
While experts suggest that China's real growth could be much lower than reported by the government – hovering around 3.5-4.5% in reality.
Investment, trade, consumer spending and business confidence are all on retreat, while the economy continues to suffer indigestion from debt that had helped fund its remarkable bulk-up and is proving difficult to slash.
In China's property sector, which has been plagued by concerns over its long-term health for more than a decade, housing sales by floor space fell 0.1 per cent in 2019.
The housing market comprises up to 25 per cent of China's GDP, although that figure is contested. A downturn in the market almost certainly will hurt China's economic prospects.