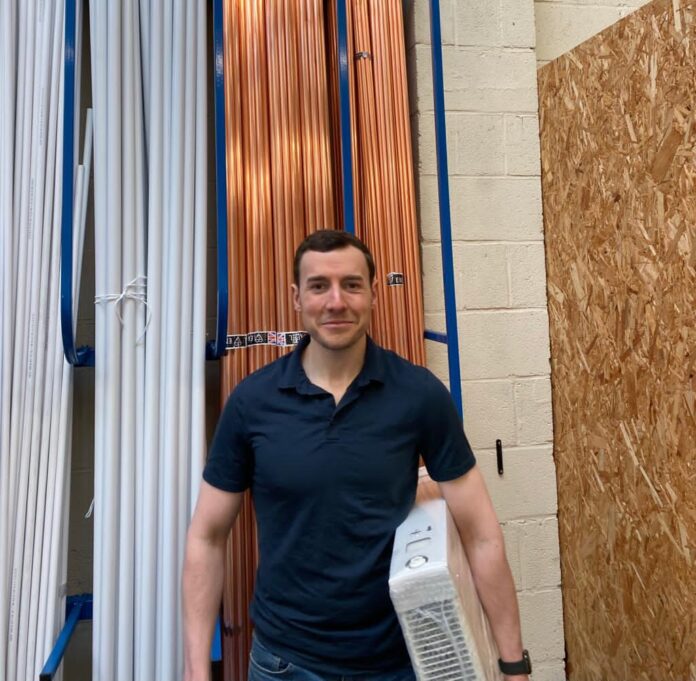 Electric radiators have suffered somewhat of a bad reputation in the UK, dating back to an older storage style radiator that had numerous issues. The modern electric radiators on the market are a lot different and, according to Craig Bonnyman, have a lot to offer.
Bonnyman has worked in gas central heating and knows the advantages and disadvantages of the technology. Despite the dominance of gas heating in the UK, with 85 percent of households using gas central heating, Bonnyman believes that these electric radiators could be the future.
For those committed to gas heating, Bonnyman says, "I want to challenge them and say to them, you know, is this really the best way?"
Moving forward, it looks like the people of the UK are going to have to accept this challenge sooner rather than later. Legislation passed by parliament in 2019 has set ambitious commitments to reducing greenhouse gas emissions to net-zero by 2050. High-carbon heating systems like gas boilers will soon be phased out, leaving Brits in need of alternative options.
Bonnyman explains that there are plenty of renewable heating options looking forward, but many of them come with their own downsides. Biomass boilers that can burn a variety of green fuels are expensive and carry similar maintenance issues as gas central heating.
Other options like air source heat pumps are expensive and give consumers a lengthy payback period. Moreover, they aren't well suited to older homes and cold winters.
Continuing his exploration into the future of heating in the UK, Bonnyman started to look further into electric heating. He found that a lot had changed from the days of bulky night storage heaters.
Today, electric radiators are efficient and stylish, providing quality even heating. While still providing heating capabilities similar to gas central systems, electric radiators are much easier to install.
While there are a variety of electric heating options, electric radiators are the best choice for many households. Electric boilers use the same wet heating system as gas central heating, with many of the same problems applying.
Older electric radiators were inefficient, hard to use, and ugly. Bonnyman clarifies that today, "Modern electric radiators are slim profile, and actually quite stylish. They're much lighter, slimmer, and smaller than the old nighttime storage heaters."
Night storage heaters relied on special rate packages from energy companies that gave cheaper electricity at night, when demand is lower. This meant that electricity was more expensive during the day, making running appliances costlier.
Storing heat overnight to be released during the day mostly kept the home warm through the day, but less so in the evening. This wasted a lot of heat on an empty home for people away at work during the day.
Craig Bonnyman has found modern electric radiator options to more than adequately address all of these older concerns. Easy to control, responsive, and available in styles to fit any home, modern electric radiators can provide a suitable heating solution as the UK moves into a greener future.