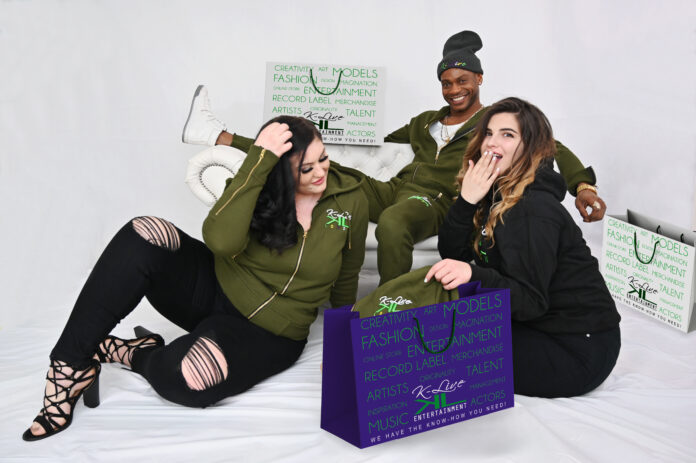 Easter is around the corner, and as it approaches closer, K-Live is releasing their new Easter sale offers. The Easter sale offers will be 20% off for any items in the online store via K-Live Entertainment/H.I.T Promo Ltd. Premium website at Www.K-Live.Org and it starts now and ends on April 29th. K-Live has started their Easter bonanza sales early so you don't miss out on any of their premium merchandise and their elegance rhinestone mask with hats/caps.
K-Live has been doing give -away and they are planning/will also do a huge give-away competition during this time, so ALL please stay be alert and make sure you follow their social media handles for updates. For the first time, you'll be able to enter and win free clothes from our online store. K-Live will do the competition through social media and included is a massive giveaway with first, second and third prize winners.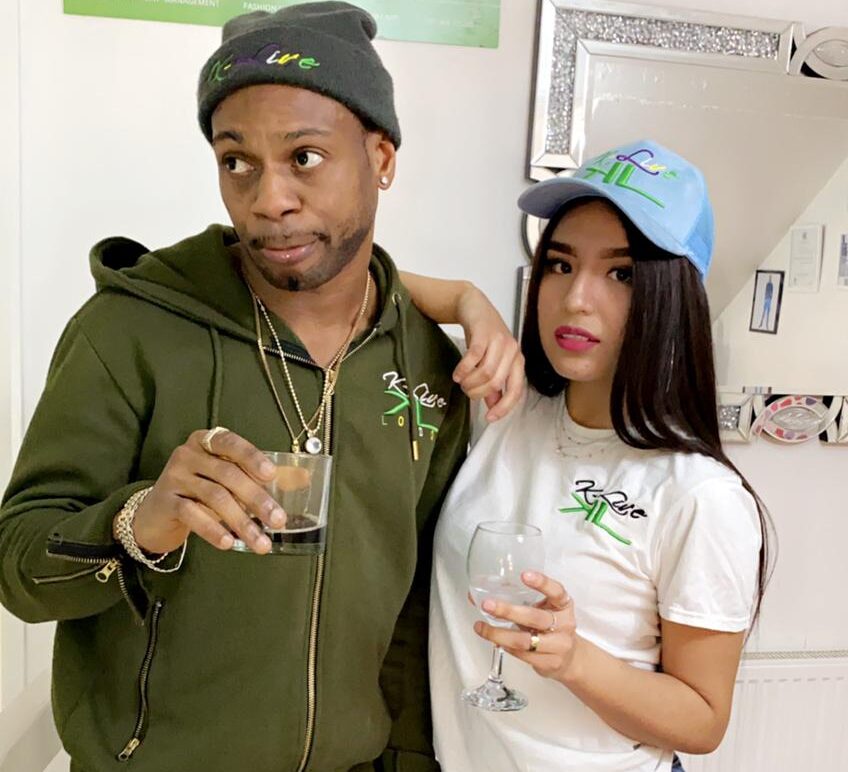 In order to enter the competition, you must have a social media account on Facebook or Instagram. To enter the competition head to K-Live on Instagram and follow. Then like, comment, and share the top 3 posts and you'll be entered to win some hot trendy fashion garb/collection.
Social Media Account's:
Instagram: KLiveHitPromo & MrKapishOJO2ND
Facebook: K-Live Entertainment
Twitter: K_Live_Hitpromo
Website: K-Live.Org
K-Live's New Summer Line
As spring pokes its sunshine rays through our windows, we're getting a taste for what's coming. Summer is on our doorstep. With the hot weather comes some hot new K-Live surprises. We've designed an incredible line up for you this summer, so make some room in your wardrobe and get ready to shop ONLINE via K-Live.Org.
Here are some hot trendy summer items coming your way.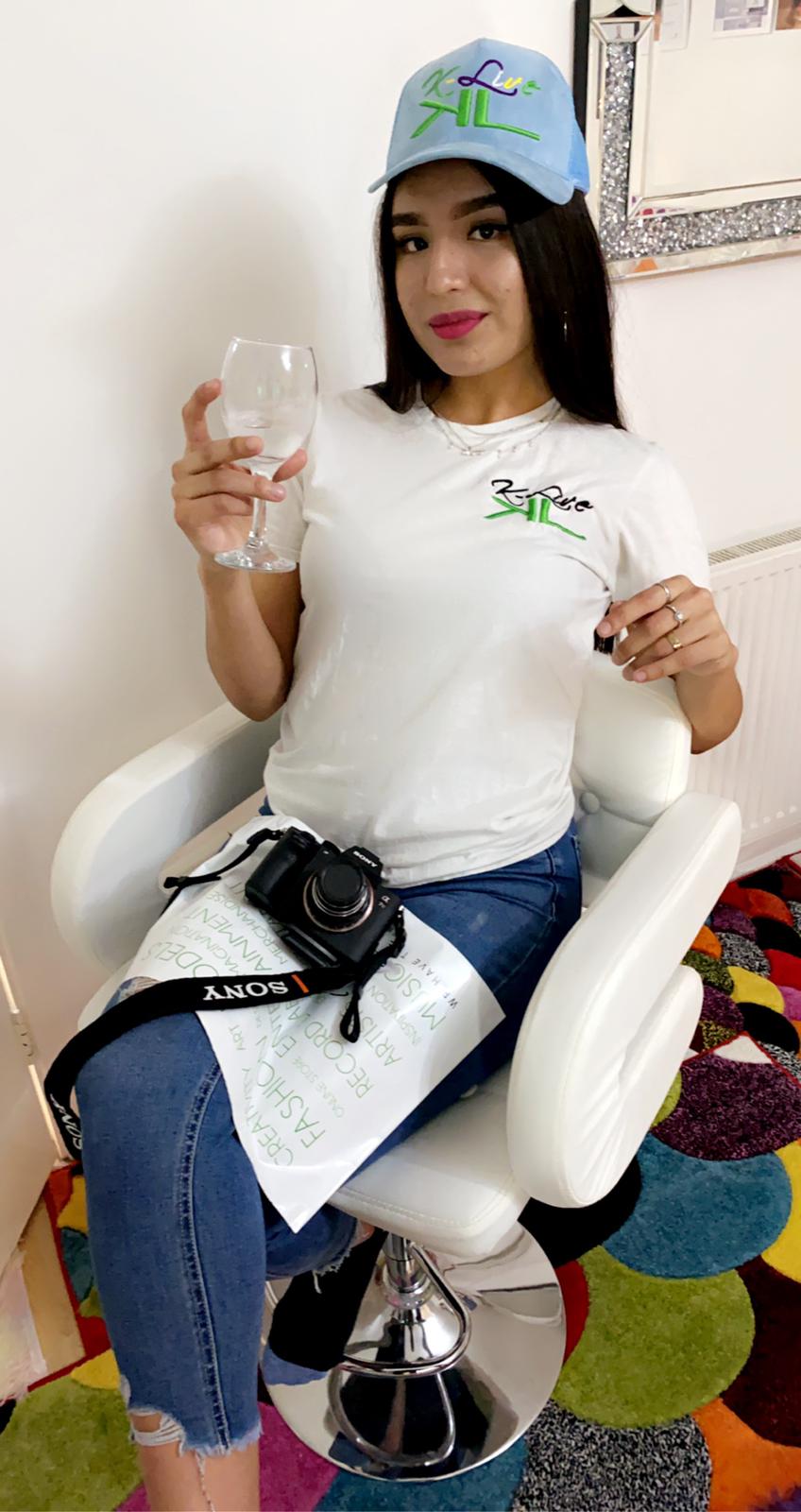 Jaw Dropping Lingerie
Nothing says sultry summer more than a hot fabulous set of lingerie. Buy these to surprise your man or get these for your lady to dress up for you. You'll feel like a million bucks wearing these new summer lingerie sets, and you will drop jaws.
Luscious Leggings
With K-Live's new summer line, we bring you our brand new luscious leggings. These comfy breathable leggings are perfect for the hot summer weather, and they look great on you too. Enjoy relaxing in comfort in these new flattering legs-for-days leggings and get an extra pair because you'll want a spare when ones in the wash.
Stylish Vests & Boxers
It's time for summer colours and comfort, which means you deserve a new stylish vest and pair of boxers. These make the perfect summer gift and when the season is upon us, you'll want to be walking around in just these.
All New Summer Tees
Coming too, is our new summer trendy K-Live line, is a new range of hot skinny and trendy summer tee-shirts for men and women. We have a few surprise designs from the K-Live's team coming your way, so keep an eye out on our shop page for new styles hitting the digital shelves.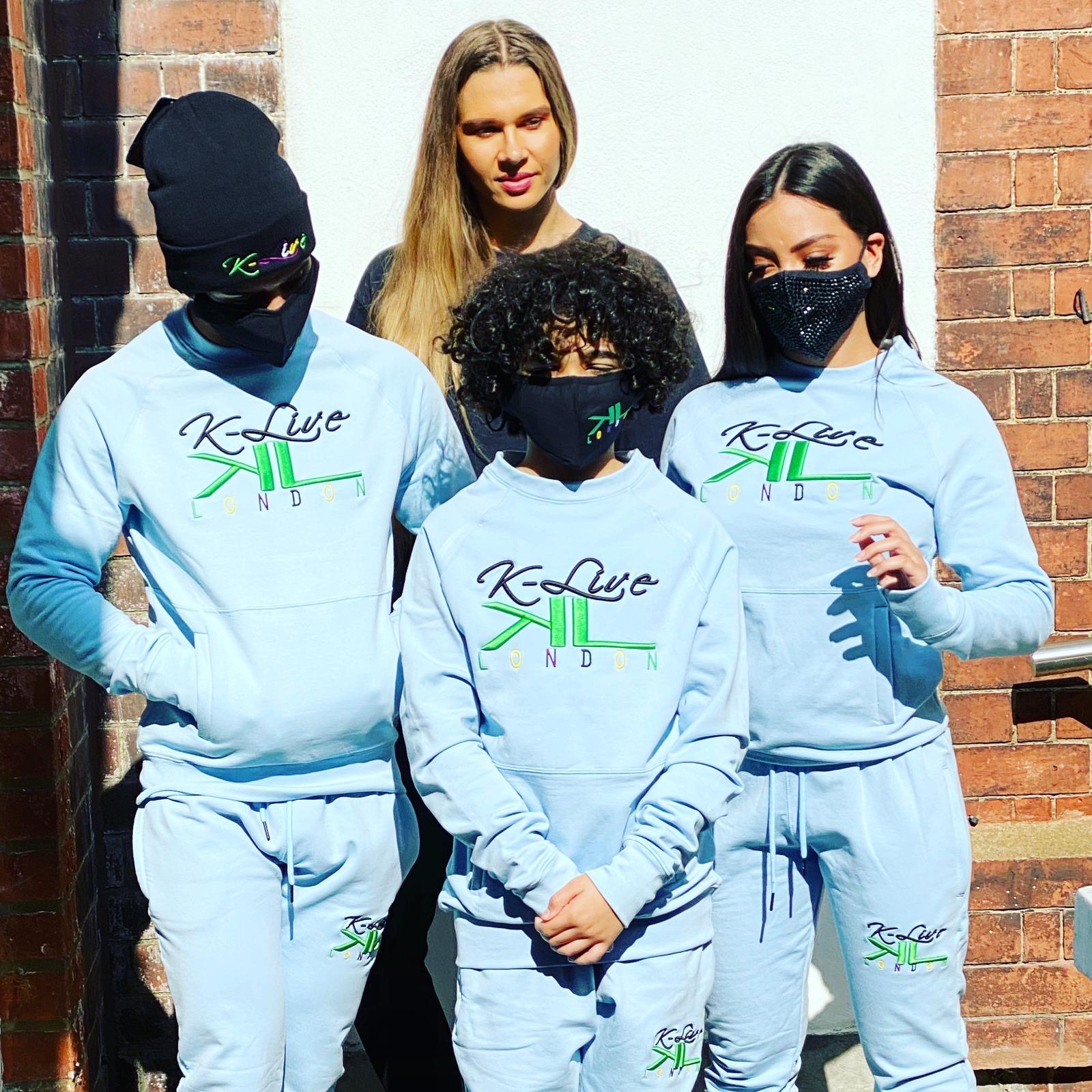 K-Live Takes on A New Colour
Along with Easter offers, giveaway competitions and hot trendy/ new summer clothing, K-Live is adopting a new colour. Moving from a mixture of greens, purples, yellows, whites and blacks, K-Live is now going towards an all-green look. The prosperity green ties with our forward-thinking brand identity and promises a new exciting adventure for the K-Live suite of brands.
K-Live started as an event creator, promoting artist's and gigs, signing artists and helping them push their artistic careers forward. The founder and CEO of K-Live Entertainment/H.I.T Promo Ltd., Osarenren John Ogbebor, also known as Mr Kapish, has opened up opportunities and discovering talents in singing, acting, modelling, director's, producer's and other creative artist's.
Beginning with Afro-Hip-Hop K-Live Entertainment has been growing in the UK and among African, Asian and Latino audiences. Starting with 5 entertaining musicians, K-Live Entertainment along with H.I.T Promotions has been a catalyst for growth. With the guidance and wisdom of Mr Kapish, K-Live nurtures, manages and sponsors them to help them grow as talent and making dreams a reality for the world to see.
Mr Kapish – Wild Thing's Series 2 on SKY1 British TV
Mr Kapish was the chicken wrangler contestant on the hit British TV Show "Wild Things" series 2. The Hilarious and popular TV show has contestants competing for huge cash prizes by completing physical challenges. John Ogbebor has also appeared in other TV shows, commercials, and ITV drama productions. With a documentary on the way, his first book on the way and other TV appearances in the works, Mr Kapish is at the forefront of entertainment, fashion and music.
K-Live Entertainment is more than just music artists and TV entertainment, it's now spilled over into modelling, fashion styling and helping artists and actors develop their careers. John Ogbebor is a fashionista and trend setter in the fashion space with his finger on the pulse of fashion. He brings his fashion background into the K-Live brand, inspiring the cute, stylish and popular clothing lines you see in the K-Live Shop.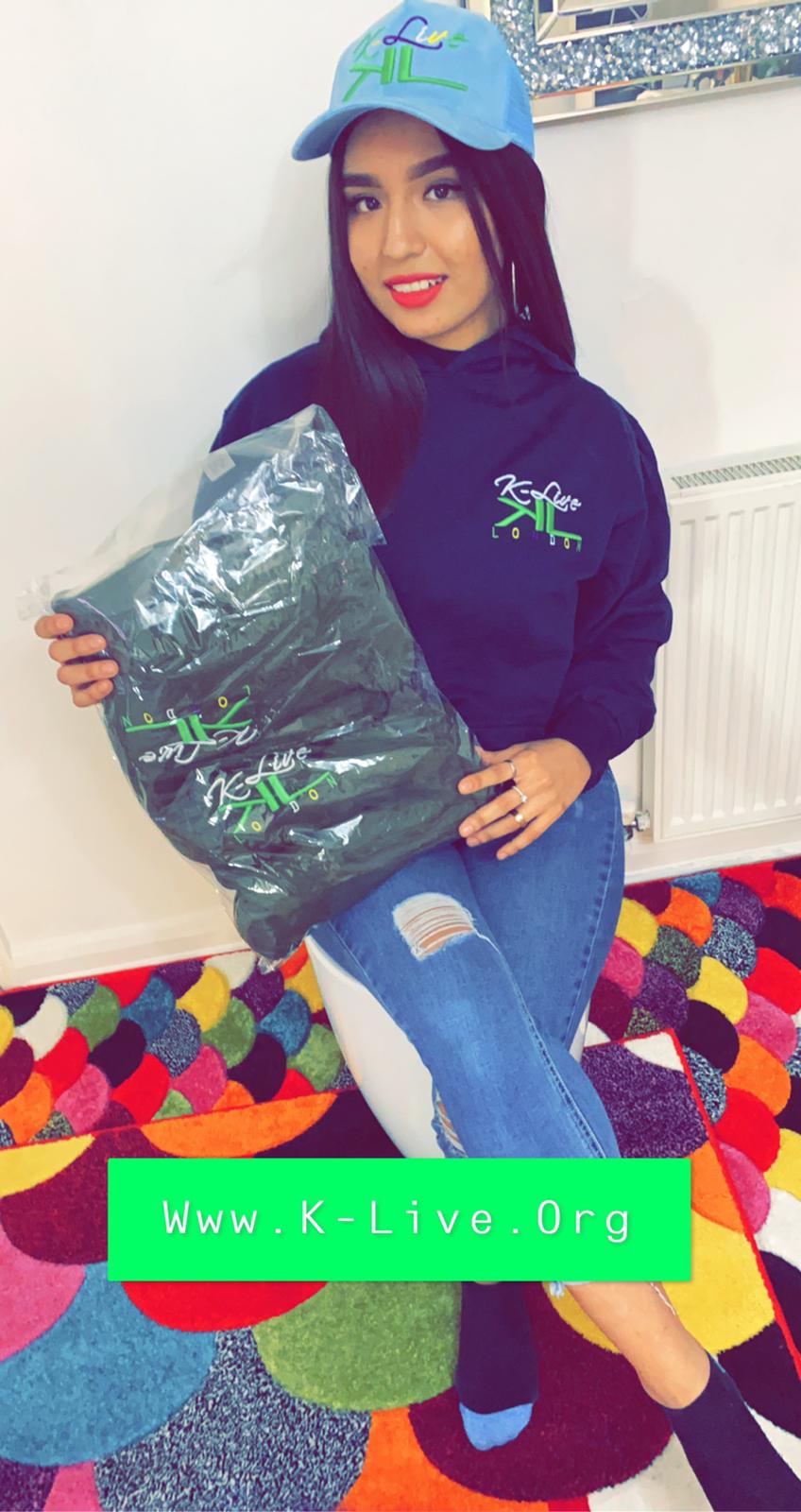 Failure Is Not an Option
Many artists struggle with self-doubt and fear of failure, but the K-Live brand is built by the fearless Mr Kapish, and when I say fearless, I meant every word and he has shown the great passion he has for K-Live Entertainment. John Ogbebor has faced failure's but uses it as rocket fuel to keep propelling himself and the brand forward. This inspiring approach to the classic creative woes is just the message that artists need. John believes the failure is just a challenge, with lessons and opportunities hidden inside. As K-Live Entertainment continues to grow with the Afro Hip-Hop legend Mr Kapish -John Ogbebor's help, they will soon end up competing with top fashion brands, event agencies and entertainment or showbiz industries across the globe.
Helping Artists Thrive
Alongside the fashion, K-Live events, TV spots, and e-commerce website, K-Live is also inspiring artists to reach their full potential. Now K-Live is targeting up-and-coming artists in the garage music space, adding this area to the Afro-Hip-hop selection they already work with.
If you're an artist trying to grow, then reach out to K-Live Management and you may have an opportunity to become the next big thing in the UK. The music industry is constantly growing, and Afro music, Grymes, Garage R&B and Hip Hop is becoming more popular by the day. K-Live is at the forefront and with MR KAPISH leading at the helm as one of Africa's finest entrepreneurs, because when I say finest, he is genuinely cute/handsome in and out and a wow show guy.
Easter Sale on NOW: –
As mentioned above, the Easter sale by K-Live is now on and will run until April 29th. You have a small window of opportunity to SHOP at a huge 20% discount on a range of items so jump into the website shop and pick up some of your favourites.
There is also a competition going live where you can win free clothes if you post, share and like the latest Instagram posts from K-Live, free give away voucher's will be posted on MR KAPISH page and K-Live Instagram page's, make sure you follow their pages. Head over to the K-Live Instagram and start sharing your favourite shots and leave comments with mentions to your friends and family so they get notified too. The more people you get into the K-Live Instagram page, the more chances you have to win.
Summer Line Around the Corner
Moving on after Easter, K-Live will focus on the new trendy summer line. Get ready for some hot looking trendy summer shopping and even pick up some early items in the Easter sale that is happening right now. Be a part of the K-Live brand, helping artists grow and changing the music and event scene forever. Now's your chance to do the K-Live green and join us on the journey of growth for this unique brand.
MOTTO: WE HAVE THE KNOW-HOW YOU NEED!
Social Media Accounts:
Instagram: KLiveHitPromo & MrKapishOJO2ND
Facebook: K-Live Entertainment
Twitter: K_Live_Hitpromo
Website: Www.K-Live.org 
Article by Josh Drummer for Epistle News. All views expressed or claims made are the author's own.