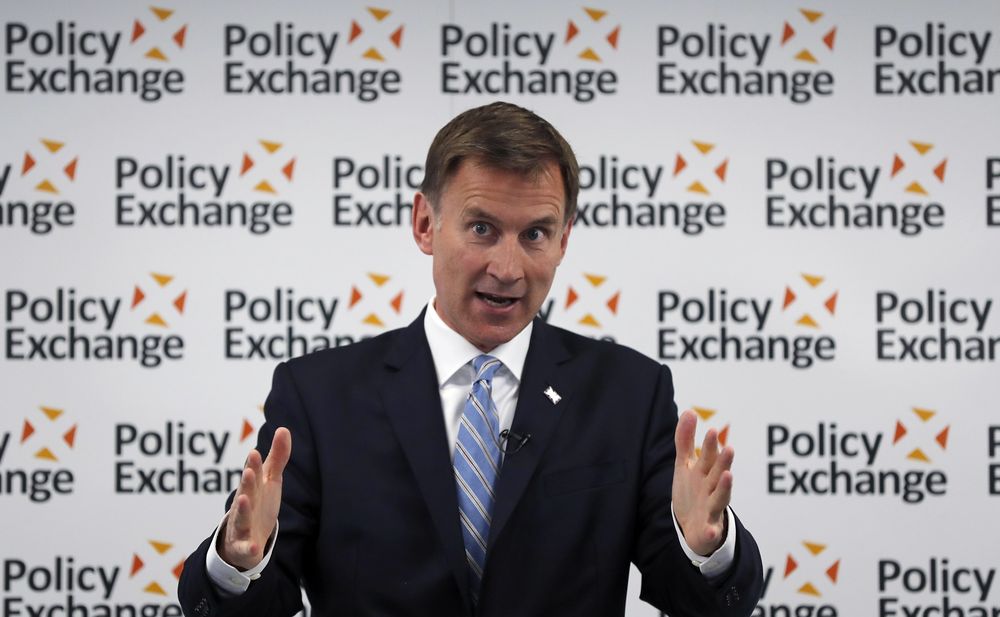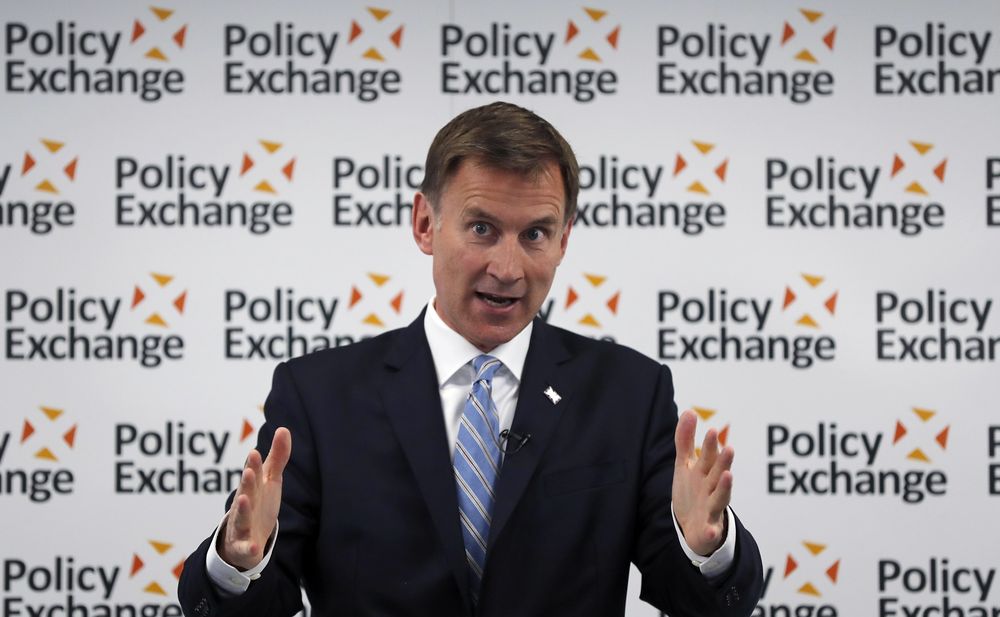 Jeremy Hunt has said he would decide by the end of September whether there is a "realistic chance" of reaching a new Brexit deal with the EU.
The Tory leadership contender said he would deliver a provisional "no-deal Brexit budget" in early September and then give the EU three weeks.
He vowed to abandon talks after that if there was no "immediate prospect" of progress and move to a no-deal footing.
His rival Boris Johnson has vowed to leave "come what may" by 31 October.
Speaking to reporters on Monday, Mr Johnson said it was important to have a "hard deadline" for leaving, adding that previous no-deal preparations had "sagged back down" after exit dates were not met.
The Conservative Party's 160,000 members will begin voting next week and Theresa May's successor is expected to be announced on 23 July.
Key Developments:
Hunt said he would engage with European leaders in July, August
In his weekly Telegraph column, Boris Johnson again pledged to leave the European Union by Oct. 31
Health Secretary Matt Hancock, who backs Johnson, told BBC Radio he doesn't expect a situation where Parliament is suspended to get Brexit done — despite the Tory front-runner not ruling it out
Chancellor Philip Hammond says "fiscal firepower" the government has built up will be needed to "plug the hole" a no-deal Brexit would make in public finances
Following three weeks of further "formal'' negotiations with the EU, Hunt said he would set a deadline of Sept. 30 to decide if his deal can realistically pass Parliament. If he judges it can be passed, it will be brought to a vote before the end of October, when the U.K. is due to leave the EU.
If Parliament cannot agree a deal, Hunt said he would focus attention on preparing for leaving the bloc with no deal.