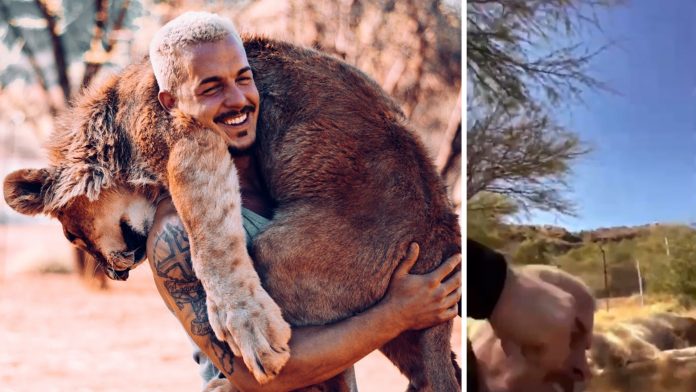 In an exclusive footage retrieved by the Gabo Wildlife Foundation, popular Instagram influencer Dean Schneider can be seen ruthlessly punching a lion cub.
The Swiss-born 'animal rights activist' and internet celebrity Dean Schneider, who often posts videos of himself with his African pet lions to over 5 million of his followers, can be seen ruthlessly hitting a lion cub in a video retrieved by the Gabo Wildlife Foundation.
Self-proclaimed "wildlife warriors," such as Dean Schneider, Jim Fowlerand the late Steve Irwin, have based their celebrity status on showcasing wild animals in filming, mass media and recently across social media. Although their supposed message-emphasizing habitat protection and endangered species conservation-is often right on target, their actions are often quite contradictory and cruel.
While these "wildlife warriors" claim to educate the world about the plight of wildlife and the importance of protecting animals whom we share the planet with, any positive message is lost when the presenter exploits and harasses the very animals who are meant to be protected. In the below video evidence, that was sent to Gabo Founder, Carly Gamrasni Åhlén starring Self-professed Animal Warrior, "Dean Schneider" throwing punch after punch at one of his pet cubs that had accidentally caught one of her claws on Schneider.
In the below video, it can be seen how Dean's face contorts in rage, fists clenched as he brings his fist down time after time and then the video cuts leaving us all feeling concerned for the welfare of his captive wildlife.
Who's Carly Åhlén?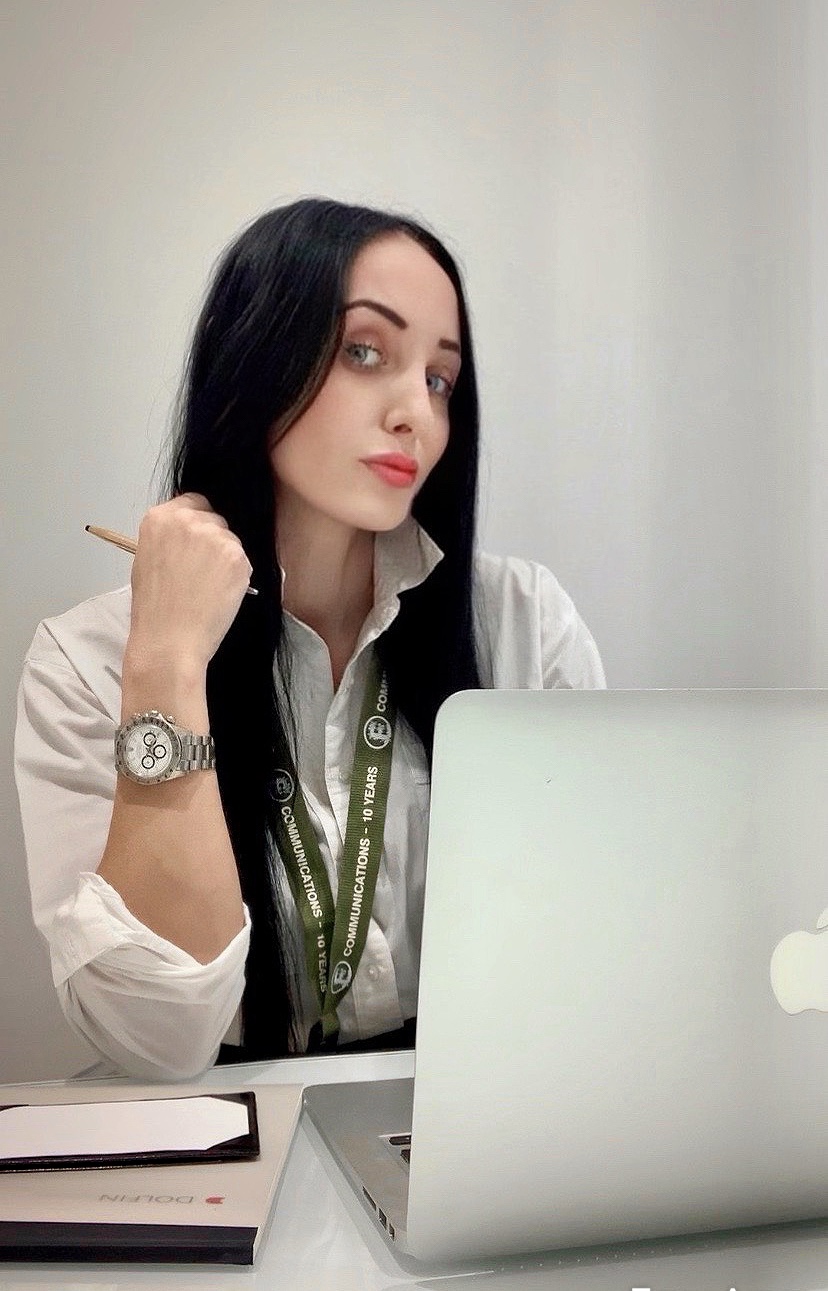 Carly Åhlén, the founder of Gabo Wildlife is also Senior Advisor for [email protected]. She is an Animal Philanthropist who has dedicated her life to helping animals worldwide. Carly has held successful campaigns against travelling circuses and worked undercover in illegal slaughterhouse to expose the brutality to farm animals. She spent 7 years on Greek island running a non-Profit charity which saved stray and abused dogs, horses, cats and wildlife. Carly created Gabo Wildlife after becoming aware of the exploitation to wildlife in Africa, she held campaigns against canned and trophy hunting, lions bred in farms and works daily to educate the public about wildlife conservation and to protect the habitats of our wild-animal friends. She is currently working with rescued Chimpanzees from the wildlife and trafficking trade in Africa.
Carly, in an email to Epistle News said "These celebrities such as Dean Schneider become more about showboating egos and titillating audiences at the expense of animals than about education and remember donations and money pours in from these various exploitation methods. Does the public really need to see someone dragging a frightened snake out of a hole and flailing the animal around on a stick in order to realize how important and morally imperative it is to respect and protect that animal?"
"Many celebrity wildlife exhibitors and Self-professed wildlife warriors make their livings by posting video after video harassing and mishandling animals who should be free in the wild…off course watching wildlife on various Media platforms sells, it appeals to a lot people, but I think it's very misleading. You don't touch nature, you just look at it."
Here's why this report needs your attention.
The advent of social media has revolutionised how we connect and interact with each other. However, it has also led to people living dual lives and stooping to the lowest levels to gain some fame. This, unfortunately, includes captivating wild creatures and using them for personal benefits. This report by Epistle News & The Gabo Wildlife Foundation is an attempt to highlight the toll a couple of taps on your Instagram feed takes on wildlife habitat.