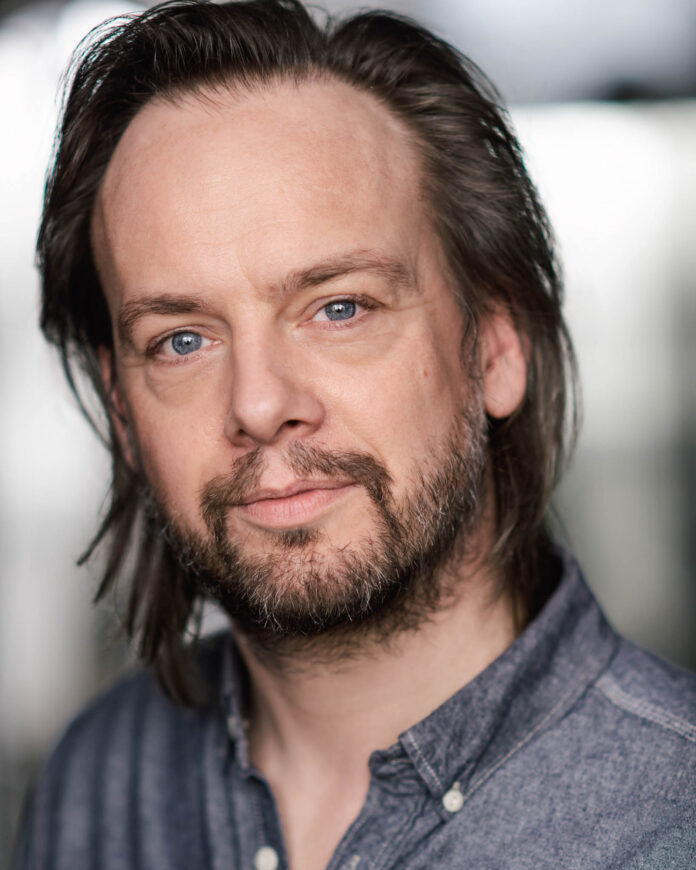 BURBANK, Calif. – Award-nominated British actor Danny Steele returns to his comedic roots for a lead role in the highly anticipated upcoming feature film "Pam Snatcher."
In "Pam Snatcher," Steele takes on the lead role of Adam Cooper, a British accountant who though a series of mix-ups, mishaps and missteps, is mistakenly believed to be a stand-up comedian in debt to the Mob. To re-pay his debt in full, Adam makes a commitment to performing a series of outstanding comedy gigs that must impress Mob families. With no experience and very little comedic talent, Adam must quickly adapt to become the best comedian ever. His life literally depends on it.
Movie-goers are sure to laugh their way through Adam's journey from a straight-laced accountant to a fly-by-the-seat-of-his-pants onstage comedic performer. The heist comedy promises to be great fun for the entire family.
Unlike Adam Cooper, the role of a comedian comes easily to Steele, who originally launched his career in the entertainment industry as a stand-up comedian and improviser. He was well-established in London before moving on to act in countless movies, short films, web series, television shows and stage performances. Steele has worked with many leading acting coaches in Los Angeles and London, including Backstage winner Anthony Meindl, Crystal Carson and Ivana Chubbock.
His hard work pays off with the release of "Pam Snatcher," which also features Spencer Garrett and Golden Globe nominee Shailene Woodley. The film is being released by WAW Entertainment.
This role follows up Steele's success in the short film "The Last Day." He was recently nominated for Best Actor in the Drama category at the LA Short Film Festival Awards for his role as Clyde in the film.
Steele says he is excited for the opportunity to return to his comedic background. He hopes the experience will further hone his comedic timing and other skills.
"You can never stop learning," he said. "If you become too complacent, you run the risk of becoming stale. I always try to challenge myself and stretch my natural talent by taking on roles in many different genres."
His credits as an international actor back him up. Steele's roles have been extremely diverse, as he has appeared in several independent films such as "Two Rooms" opposite of Rosie Day, an English actress, writer and director known for her role as Mary Hawkins in the television series "Outlander," which was nominated for a Golden Globe. He also played Floyd in the sci-fi feature "Invasion Planet Earth" and produced and brought the role of Richard to life in the comedy "Cold Callers" for Amazon Prime.
Steele is currently co-producing the feature film "Kill or Let Live" in New York City and is also in pre-production on "Creaks," a contemporary British horror feature film.