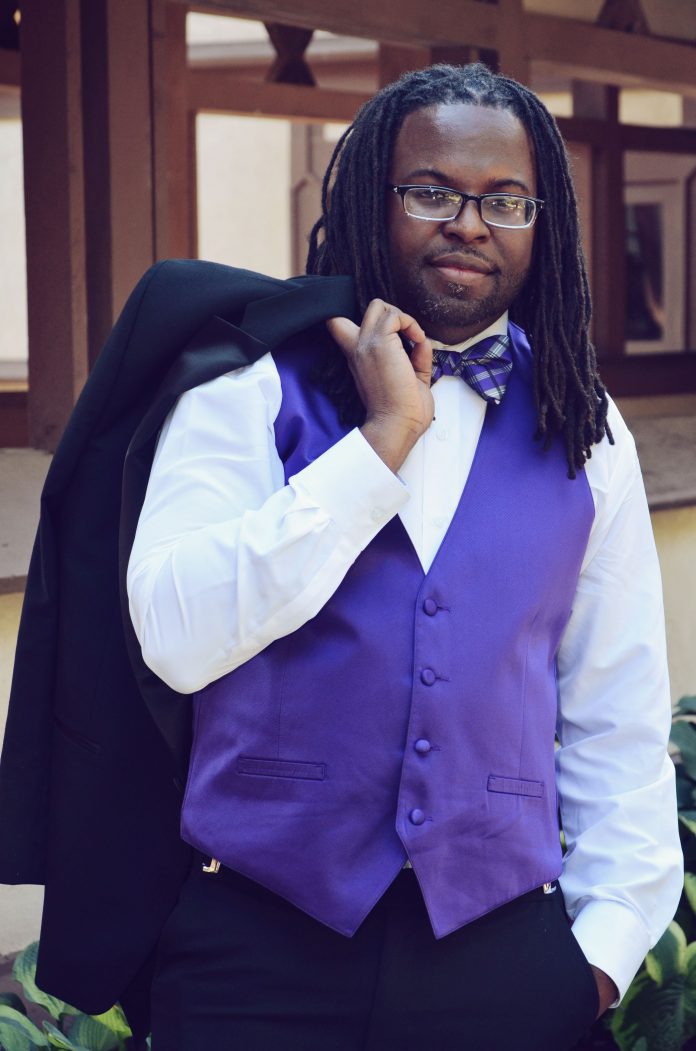 You are the founder and owner of Consciousness Magazine. What is this magazine about?
Consciousness Magazine is an inspiration, lifestyle, and entertainment publication. The empowering and educational content in this publication makes a strong positive impact on our audience. We are continuing to 'keep our pen on the pulse of the community' as our mission and goal is to spread awareness. Our topics include business, lifestyle, health, environment, sports, technology, community efforts, arts and culture and product reviews, as well as advice and help tips columns.
Can you provide us with the message that consciousness Magazine intends to provide to its readers and followers. Also, who is the major audience?
Consciousness Magazine's intends to raise the level of consciousness, makes a difference in society, touches hearts, promotes understanding, as well as, emphasizes influential social figures and celebrities through compelling articles and visuals. We have a diverse audience that is looking to not only be entertained but inspired and empowered through our inspiring content.
You're the owner of the inspirational publication known as Consciousness Magazine. Would you like to share with us your inspiration behind this phenomenal magazine?
After I graduated from Columbia College Chicago in 2004 I started Consciousness Magazine. I felt like I needed to bring awareness and inspiration to the people. During those days I resided in a predominantly black community on the Westside of Chicago. On one particular day I was standing in a store on Chicago Avenue and experienced an epiphany moment. At that point I knew if I did not proceed to take action, I would be a part of the problem. I knew that I had to give back to my community, not only in the disadvantaged area but around the world.
I know you have interviewed the masses; did you ever think you would interview so many celebrities? If so, who are some of the individuals who have made an impact on your life?
No, I didn't. Moreover, this was always a dream of mines as a teenager. However, I had no idea that I would ever meet and interview these individuals. In our publication we have been fortunate to interview significant individuals such as WWE Superstar Booker T Huffman, DJ Premier, NBA Hall of Famer Isiah Thomas, Dominique Wilkins, Danny Glover, the late Dr. Maya Angelou, Heavy D, Guru (Gangstarr), Blair Underwood, Dr. Drew Pinsky, Tito Jackson, Yanni and India Arie, just to name several.
We all have our favorites, would you like to share who have been one of your favorite celebrities to interview?
It's a multitude of celebrities. If I had to choose one, it would be Isiah Thomas. When I initially met him, I felt as though we had already connected. He was humble, down-to-earth and just your typical everyday type of guy. He reminded me of myself. To this present day, we have a special bond, maybe because we both came from poverty and we were both born on the Westside of Chicago. Over the years, we became great friends.
What words of encouragement would you give to those individuals who are looking to pursue their endeavours or start a business, though have a challenge doing so?
At the present moment, I know many business owners are going through a challenging time. However, I am aware of the multitude of business owners that have become very creative and are striving to remain successful. Also, I am aware of those who have businesses that are struggling to stay afloat. No matter what the circumstances are, I would say follow your dreams and never give up. Continue to believe in yourself and never take no for an answer even if it seems like the end of the world. There will always be someone to support you.
We realize individuals have a life outside of their endeavors. Therefore, besides publishing an empowering magazine what else does Aaron Robinson enjoy doing in life?
Great question! I am the co-founder of an amazing youth non-profit organization called Still I Rise www.still-iRise.org. We empower, educate and inspire the youth in our community to become self-sufficient. Through my company Robinson and Malone Publishing LLC, I am also the author of several books: How to Self-Publish a Magazine, The Artwork of Aaron Robinson and Prestige Interviews, just to name a few. I also operate a record label called They Authentic Records, LLC. I work with a hip hop/pop artist named Tocarra. We are looking to release her new record "It's A Party" featuring the legendary and international recording hip hop artist Keith Murray. I'm also a professional graphic designer. I have designed for many celebrities and companies.
Would you like to say anything in closing?
Thank you for this wonderful interview! I would like to give a special thanks to my publicist Renae Francis and my business partners Mozella Malone and Tocarra Eldridge. Also, this year marks our 16th year anniversary of publishing Consciousness Magazine. I want to thank my team and everyone who has supported and stuck by our side.
You can read Consciousness Magazine by visiting www.consciousnessmagazine.com
Instagram, Twitter
For more information about Aaron Robinson visit:
www.instagram.com/iamcomprehend and www.twitter.com/iamcomprehend