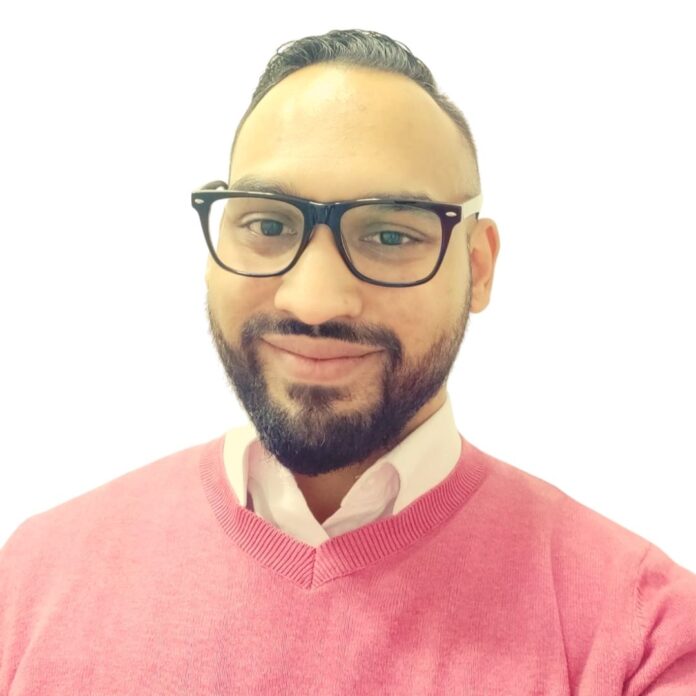 Digital Marketing & Fundraising Consultant Abul Hussain is urging charities to utilise Facebook Fundraising and other social media platforms as part of their Christmas campaigns.
He has worked with national and international charities over the past five years to power up their digital and social fundraising, by ensuring that they are present on platforms that matter to their supporters.
The charity sector has been hit hard by the pandemic and the subsequent lockdowns. However, evidence has suggested that people are being as generous as ever.
Landmark events such as the London Marathon have been cancelled, yet a virtual alternative – the 2.6 challenge – has raised more than £10 million for almost 4,000 organisations.
This festive season, over 18 million people will not be allowed to visit their loved ones after a dramatic U-turn by the government. Abul believes that they will be spending more time on social media networks.
He points out that over two-thirds of the UK population are active on platforms such as Facebook and Instagram, and their daily activity on these platforms will only increase as people find ways to feel more connected with their loved ones.
Charities who are already signed up for Facebook's Fundraising tools should use this opportunity to put out more stories over this period, amplify their reach with some strategic boosts and ask their supporters to set up Facebook Fundraisers.
Facebook's Fundraising tools allow charities to raise money from new and existing supporters without incurring any additional costs.
Organisations across the globe have tapped into Facebook Fundraisers to raise over $2 billion to date.
A Facebook Fundraiser is one of the easiest ways someone can support their favourite cause and it only takes a couple of minutes to set up.
However, only a small number of charities are proactively asking their supporters to set up a Fundraiser for them, whether it is to mark their birthday or some other occasion.
An easy campaign that organisations could encourage their supporters to launch with relative ease, is having them ask their friends and family to support the cause instead of giving them a Christmas present this year.
An even easier tactic would be to publish a Facebook post and ask for a donation from the post itself. It is a much simpler task and removes the need for supporters to seek funds from their networks.
Instagram is another platform within Facebook's family that charities can tap into to raise funds.
Donation stickers on stories have been available for over a year and again many organisations are behind when it comes to having an effective social fundraising strategy in place.
Historical data from JustGiving suggests that the busiest period for charities on its platform is the week before Christmas, therefore 'now' is the perfect time to ask members of the public for support.
Abul Hussain has also made himself available for organisations that would like to learn more about digital fundraising. He can be contacted through his website for a pro bono strategy call.