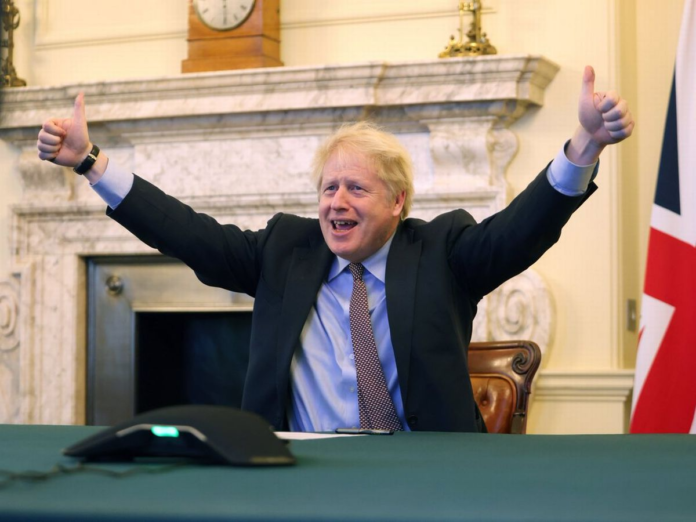 Boris Johnson has confirmed in a press conference that UK and EU mediators have at last concurred a Brexit deal, only eight days before the change period was to end – in a historic move for Britain.
It follows a public interview given by EU Commission president Ursula von der Leyen and previous boss moderator Michel Barnier just minutes prior in which they affirmed an arrangement was done, and that it is currently time "to give up Brexit us".
The eleventh-hour understanding, which just arose after a reiteration of missed cutoff times, speaks to the biggest economic agreement ever endorsed by one or the other side, holding existing zero-tax zero-standard game plans on imports and fares totalling around £668bn every year.
It likewise turns away the supposed "Australian Exit" which would have seen Britain exchanging on WTO footing with taxes and standards applied to its imports and fares.
It comes after reports prior on Thursday proposed that some very late hiccups on fish had postponed the declaration coming as arranged earlier today. Mr Johnson and Ms Von der Leyen are accepted to have had a large number of late evening, mystery calls to get it over the line.