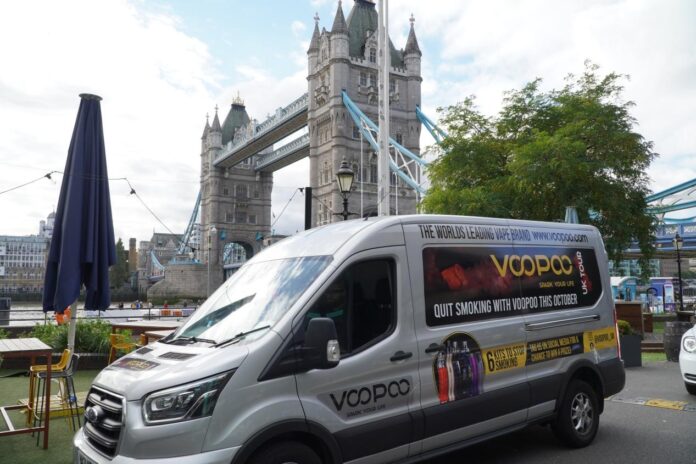 Stoptober 2021 has just finished! Have you made the 28-day challenge attempt? Have you met the Voopoo UK quit smoking tour? We hope this month was fruitful for you. Let's have a look at what happened.
If you tried to quit smoking, or you are on the way, that's great news because it brings you a far healthier lifestyle, and it contributes to the Smokefree 2030 target. As the world's leading vape brand, Voopoo UK is dedicated to helping make smokers quitting attempts easier with our advanced vape technology solutions. Drag S / X will feel familiar and comfortable in every vaper's hand, with high quality and performance, it's recognised as the most popular vaping device on the market. However, we shouldn't miss out Voopoo Mouth-to-Lung devices, Argus, Vinci and V Series, which offer a variety of starter kits, such as Vinci Pod, Argus, Vmate, Seal, Doric 20, and Drag Nano2. All of these are pod systems, with no messing around with a glass tank, it's all kept simple. You can buy Voopoo products online/offline at any Vape retailer, anywhere. They are all built with quality materials to a high standard, so you can rest assured on its high quality before buying. They are always simple to use, and give you high-quality performance, and premium experience. Last but not least, Voopoo PnP / TPP coils. PnP / TPP X tanks are well-known for high quality authentic flavour, giving you a smooth and pure taste. This, and our instant and high efficiency atomization, and high nicotine delivery will leave you with the most satisfying experience. All of these devices are run on the power of the Voopoo Gene chip, which is a smart, powerful, and comprehensive engine. Voopoo products are leading the trend and the market. The technologies and solutions make Voopoo products unique and different to the rest.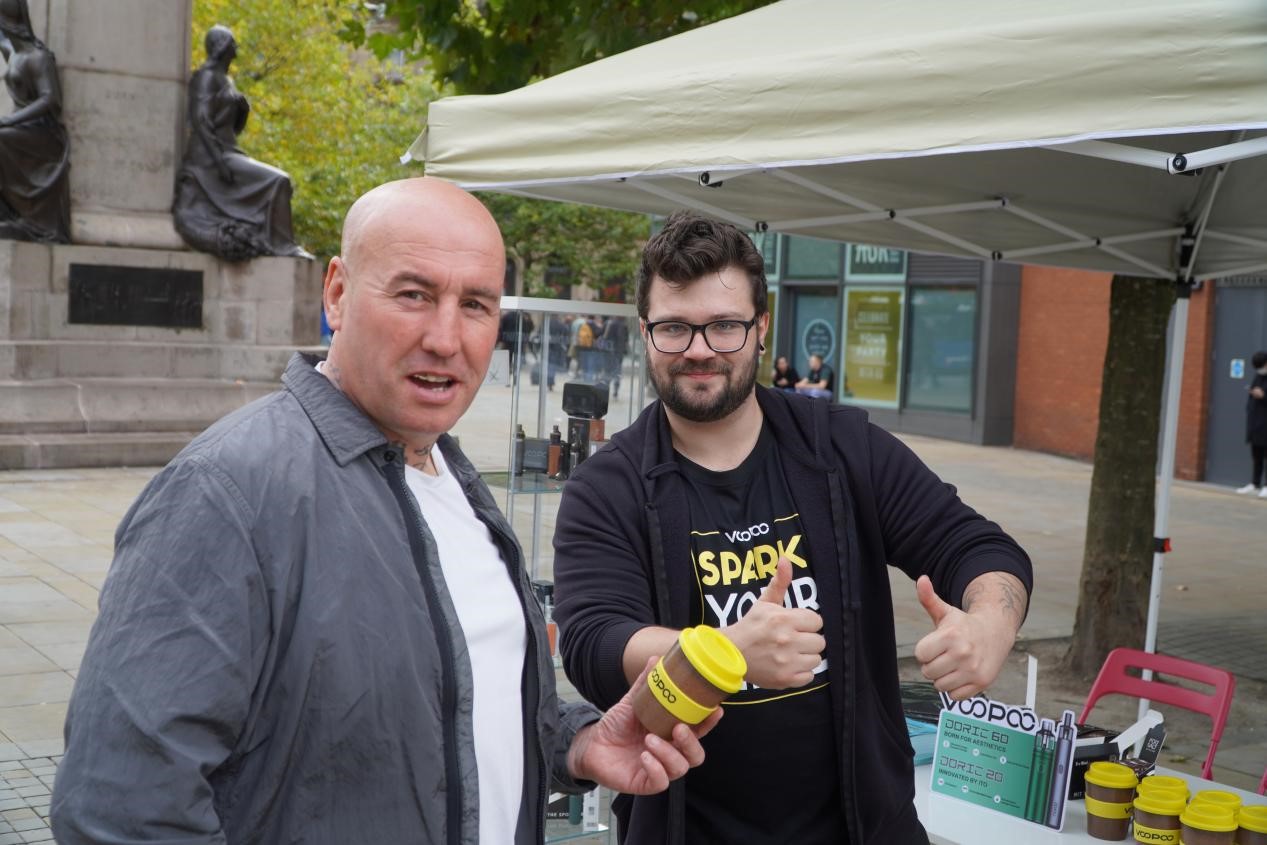 Voopoo UK successfully completed the quit smoking tour last week. In the past month, the local team visited the partners and retailers, and communicated and interacted directly with the consumers. The tour bus headed to many cities and towns across the country, including Manchester, London, Birmingham, Bradford, Coventry, Leicester, Preston and Leeds. It was welcomed by everyone, who felt supported by the Voopoo brand. There was lots of excitement during the tour, as Voopoo brought the latest devices, the localization plan, and the new future plans for the market. All these are inspiring and driving the Vaping industry to a better tomorrow. Lots of Voopoo retailers and fans joined the one-to-one quit smoking consultation and engaged with the Voopoo local team. Both had a very good experience, and gained lots from it. The consumers got the professional product knowledge and advice, as well as free Voopoo starter devices to begin their quit smoking journey. The Voopoo UK team always listens to the feedback and suggestions from the market and the consumers, and combines the developing trends of the market and products to provide the consumers with the most suitable products to make it easier and more effective to quit smoking.
In summary, this was a successfully completed quit smoking campaign, and we believe Voopoo localization will bring more and more value to the partners, the consumer and the market.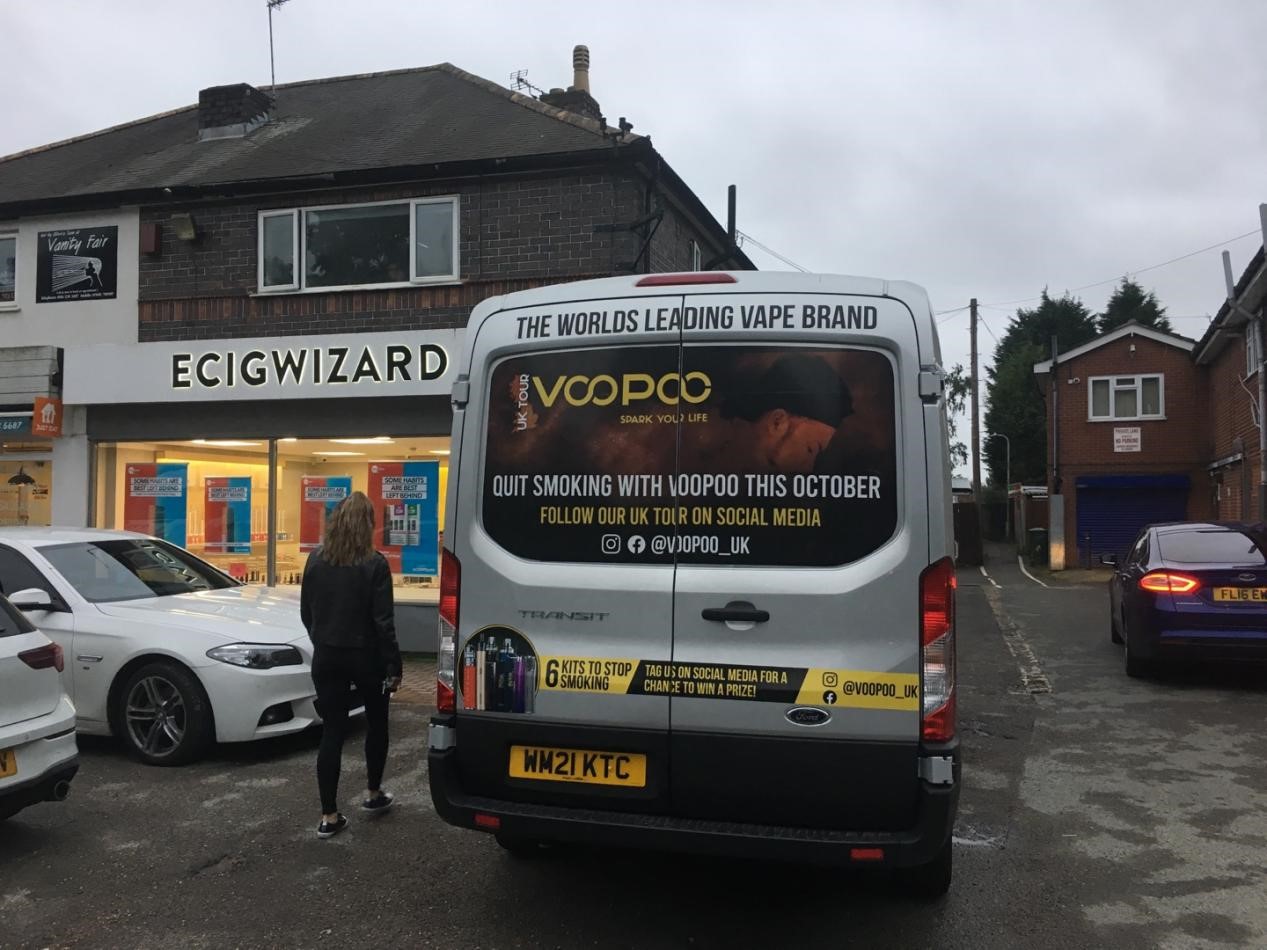 Founded in 2017, VOOPOO has rapidly grown within a short period and is now selling worldwide. VOOPOO is a high-tech enterprise integrating R&D, design, production and brand operations. It has four flagship product series: DRAG, VINCI, ARGUS and V Series. VOOPOO has more than 3000 employees worldwide and its business covers more than 70 countries and regions in North America, Europe, and Asia.
WARNING: This product may be used with e-liquid products containing nicotine. Nicotine is an addictive chemical.
For more information, please visit https://www.voopoo.com/, and follow our IG, Facebook and TikTok pages.
Business Contact: [email protected]
Media Contact: [email protected], [email protected]