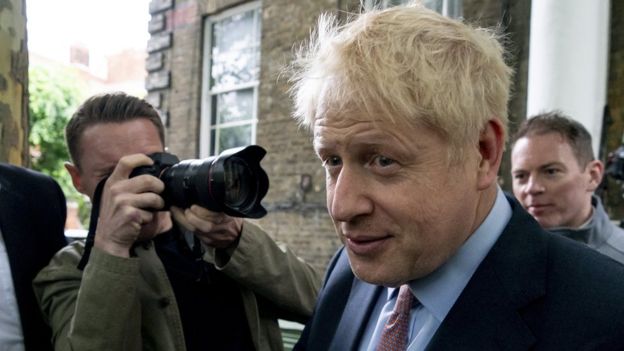 Prime Minister Boris Johnson is to shut down Parliament tonight after the second crunch vote on whether to have a general election.
It means there will not be another Commons vote until after the five-week shutdown, meaning there won't be an election until November at the earliest.
The move is a hammer-blow for Remainers who launched two separate legal bids to block the proroguing, but both were unsuccessful.
Furious SNP Westminster leader Ian Blackford said the PM was "disrespecting democracy" by suspending Parliament and accused him of pushing through an "extreme Brexit" against the will of the British people.
It comes after the Prime Minister today said No Deal would be a "failure of statecraft" after the Irish PM told him a Brexit deal IS possible.
He was given a boost as the two leaders held their first face-to-face meeting since he moved into Downing Street in July.
Leo Varadkar said the PM had a "Herculean" task on his hands but he was "looking forward" to their Brexit talks today.
He said: "If there is a deal, and I think it's possible, we'll enter talks on a future relationship agreement between European Union and the UK."