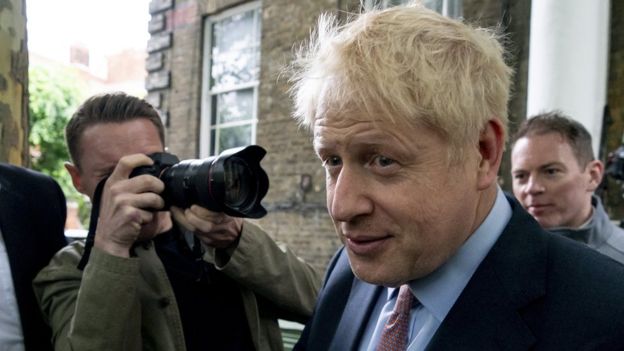 Prime Minister Boris Johnson could ask the EU to rule out giving Britain a third Brexit delay to give MPs a stark choice between his deal and no deal.
The Prime Minister is set to officially reveal his plans to get an agreement signed off with Brussels within days as he vowed: "We do have a solution."
As part of the plan Boris could ask Brussels to rule out a third delay to Brexit if they agree to his ideas – and give MPs a stark choice between his deal and No Deal.
The PM refused to deny the plan this morning in a round of media interviews:
He said: "Well, we haven't in truth made any such request.
"But my own view is that they want to get this done as much as we do, and as much as the majority of the British public do, whether they voted leave or remain."
He added: "I think it would be a mistake to keep the UK bound in beyond the time people want to come out."
This would be a way around the law passed by rebels earlier this month to try to force Boris to ask the EU for a delay if he doesn't secure an agreement.